Hi, I'm back after a long break. I have some interesting posts for you guys in the coming days. I know you guys like to spend time online playing games
. You know I spend a lot of time playing games online. So I was Gooogling for a game which I like. But all I get is just something else. I was wondering whether there is any search engine for searching games, because I have previously posted about PDF search engines so I was sure that I can find one for searching games too, After few hours of searching I found the worlds first and the one and only search engine for finding games online. It was www.FunLus.com the name says it all. If you are trying to find a game online. Then you should give it a shot. You can find best online flash games, Java games, shock-wave games and browser-based games on Internet.
Here's the screenshot: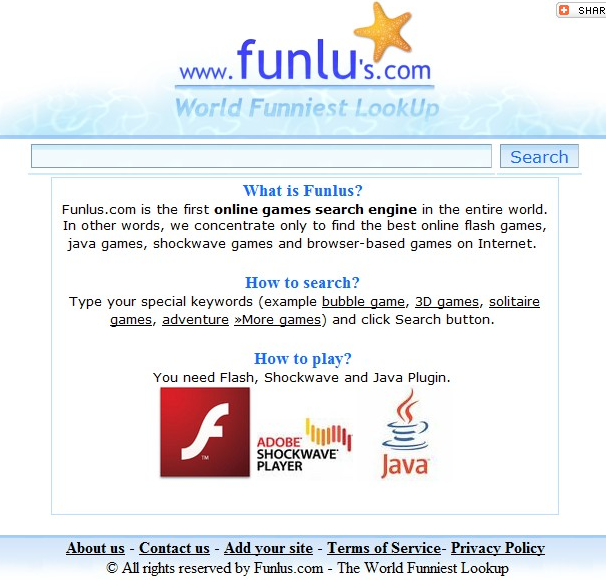 Not only that you can find your favorite game, but you can find the best available online. They help you find the best one by listing the highest rated first.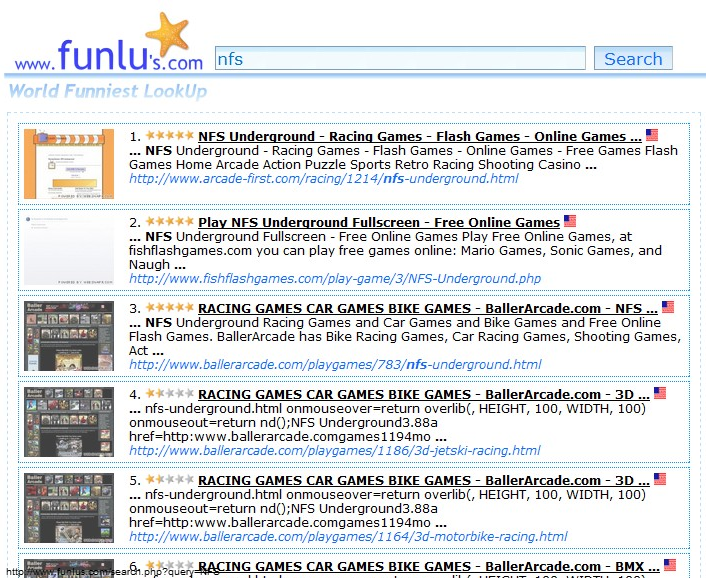 Do share with us about which gaming website you like the most and did you find what you were looking for through FunLus.com?
Link: FunLus.com