Roblox is probably one of the coolest and the most popular free games out there that allows users to put their creativity to use and have fun while doing so. Roblox is single-handedly enough to keep you engaged for a long time as it has been providing users tools to create games and also play games developed by other users online. But what if there were other such games for you to indulge into. That's exactly why I'm writing this blog- for all you game-thirsty players out there who cannot get enough of playing and exploring more games. In this blog I bring to you the top 10 best games like Roblox, so dive right in!
What are some games like Roblox?
Here are some of the games similar to Roblox:
1.Minecraft
2.Fortnite
3. Cubic Castles
4.LEGO World
5.Creativerse
6.Terraria
7.Minetest
8.KoGaMa
9.Trove
10.Growtopia
Minecraft is one of the most played games in the world, this game lets you construct buildings in a 3-D blocky world. This game gives you the freedom to virtually build your own world by crafting, mining, and collecting minerals. All-in-all it teaches its players the importance of teamwork and collaboration. This game can also be played in multiplayer mode, making it more fun and appealing. While this game is not entirely similar to Roblox graphics-wise, it does allow its players to use their creativity and make new friends online.
Platforms Available: Windows, macOS, Android, iOS, Xbox 360, Xbox One, PlayStation 3, PlayStation 4, Nintendo Switch, Linux, PlayStation Vita, Nintendo Wii U, Nintendo 3DS
What are the weirdest games on Roblox?
Here are some of the weirdest games you can play on Roblox:
1.Survival the Peppa Pig
2.Dancing Parrots
3.ep-Testing
4.Survive Elmo
5.Human Giraffe
Fortnite needs no introduction, it is one of the most popular and coolest games out there. This game is very similar to Roblox in terms of features and graphics. The free-form building system of this game is very similar to Roblox. This game is a building game where you can build, form and destroy forts. If you like Roblox, you will surely love Fortnite too. It's free to play and can be played with friends too, so go on and create your own worlds and battle arenas!
Platforms Available: Windows, macOS, Android, iOS, PlayStation
As the name suggests, Cubic Castle is a game where the players have to build a world with cubes, it's quite an adventurous game and will surely grab your attention if you're into Roblox. Create realms and gather sources to craft blocks and start building structures out of your own imagination and creativity. And the best part? You can secretly visit the other player's realms and take inspiration from them to create better structures.
Platforms Available: Windows, macOS, Android, iOS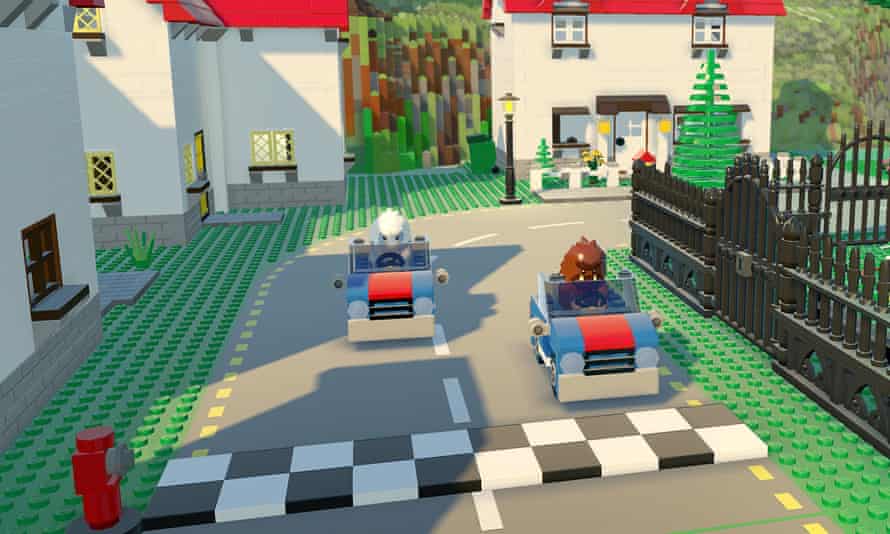 Playing Lego Worlds allows you to realize your childhood fantasy of having an infinite supply of Lego blocks.
Lego Worlds, like No Man's Sky, Minecraft, and Roblox, provides an infinite environment to explore. As you might expect, the whole setting and scenery of this game are constructed entirely of LEGO bricks. Users can construct whatever they wish in the sandbox-style game.
Platforms Available: Windows, Xbox, PlayStation 4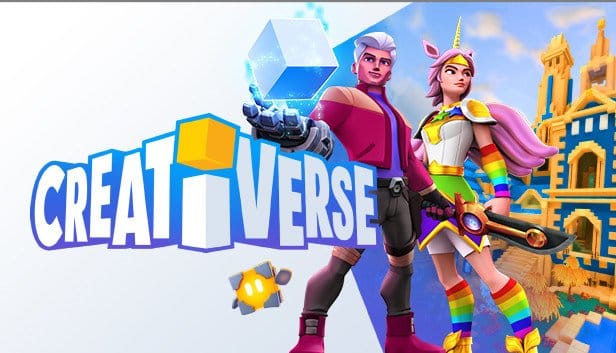 Creativerse is another fantastic free-to-play sandbox survival game that takes the concept of block-based landscapes to a whole new level by providing an incredible amount of detail. The game takes place in a randomly generated environment of blocks where players may interact with the plants and creatures around them, collect resources, manufacture objects, and build shelters to live.
Another feature that distinguishes Creativerse from similar games is the way it handles the construction mechanics. The game provides players a lot of control over the construction materials, including complete block rotation, blueprints, and autofill function, wiring, and logic gates. There are also some fantastic paid DLCs to play once you've completed the base game.
Platforms Available: Windows, macOS
Terraria is an action-adventure sandbox game that you will like if you like sandbox games. It is one of the greatest Roblox-like games available right now. The breadth of this game is its finest feature. It's so large that you could spend months exploring and having fun with it.
Terraria is the ideal blend of action games and sandbox elements. That means you may be creative while also having fun while playing the game. The firm publishes expansion packs on a regular basis, so you'll never grow tired of the material.
Platforms Available: Windows, macOS, Linux, Android, iOS, Xbox 360, Xbox One, PlayStation 3, PlayStation 4, Nintendo Switch, Linux, Nintendo Wii U
Minetest is yet another fantastic open-source voxel gaming engine that will allow you to play one of the many previously existing games, modify the existent games to your taste, or build your own game to play with other people online.
There are also some fantastic texture packs that will allow you to change the appearance and feel of your map, as well as some cool automatic map-generators that will generate new maps for you depending on the factors you provide.
Platforms Available: Windows, macOS, Linux, Android
Kogama, like Roblox, is a browser-based free game that allows gamers to build and construct various types of games and levels, which they can then share and play with their online friends. Players may utilize the landscape and logic to build their own gameplay experience. The ability to create many games of various genres is what makes this game a must-play for 3D multiplayer sandbox construction game lovers.
Platforms Available: Browser
Trove combines sandbox and MMO arena gameplay, and it offers players an experience in its vast universe. This lets players access other worlds via the HUB area and enjoy the many dungeons, treasures, and create their own 'cornerstone' house. The game provides players with a variety of classes to pick from, and the characters gain powers based on the classes they choose.
Alongside creation, online gaming, and adventures, the game also provides a wide range of customizable goods to users, allowing them to constantly change the appearance of their in-game avatars.
Platforms Available: Windows, macOS, PlayStation 4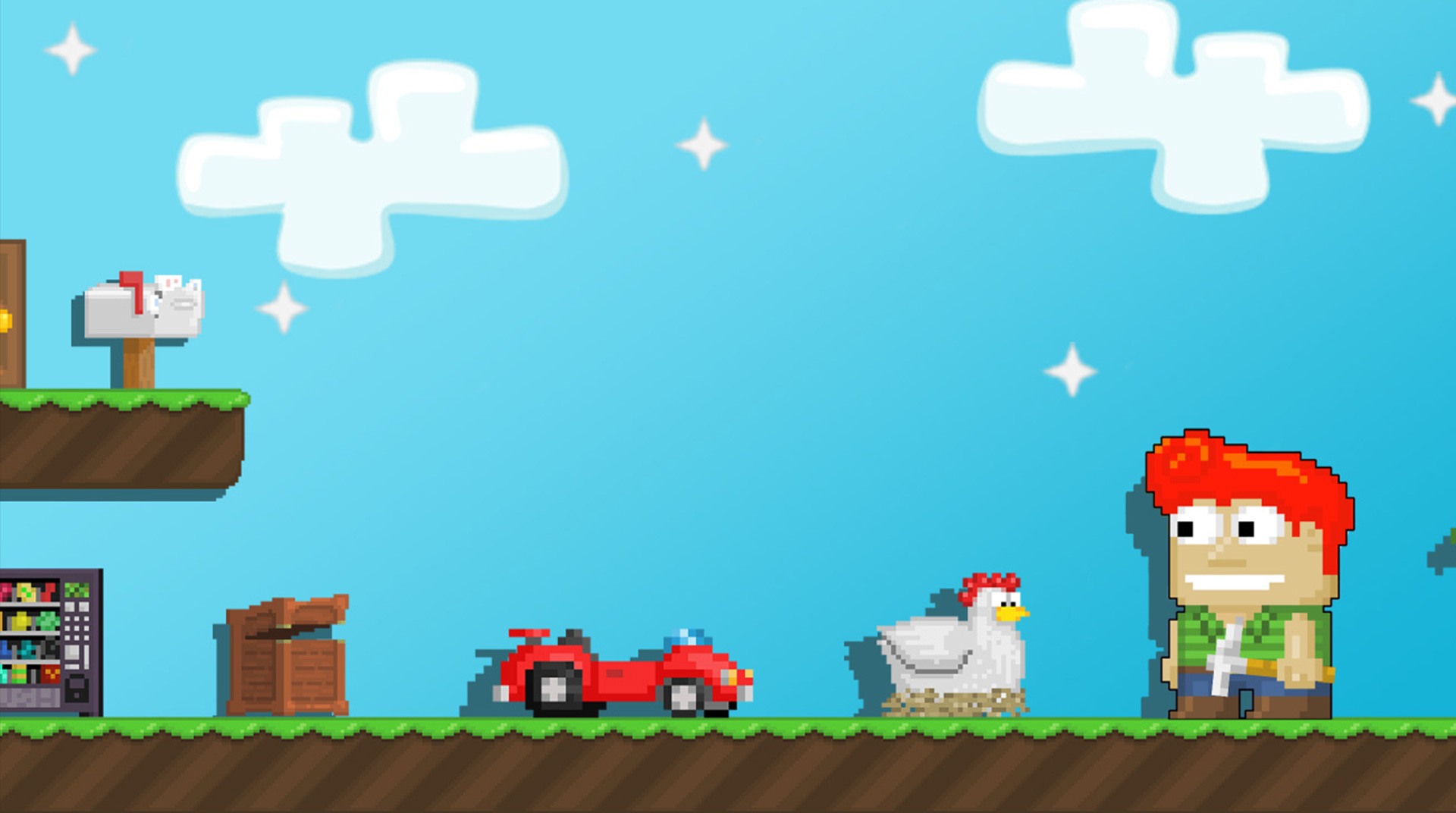 If you've been seeking a multiplayer creative sandbox platform to get lost in while traveling without having to invest in a portable gaming device, this game is for you. The game works well on smartphones (Android and iOS), and it is also accessible on Windows and macOS.
Growtopia is a 2D multiplayer game that allows you to create, play, trade, and explore with your pals. This game's two-dimensionality doesn't detract from its bright traditional pixilated aesthetic, which more than compensates for it.
Platforms Available: Windows, macOS, iOS, Android
These were the top 10 games similar to Roblox, if you're a Roblox fan then you're sure to love these games. The games listed above are easily available and free, so go on and check them out now!