A business owner has to depend on internet marketing to find newer clients for his business at a fast pace. The relevance and significance of Internet marketing cannot be ignored today. Every business needs it today, if not by crook, then certainly by hook. A plan to promote a business and its goods and services cannot be initiated without any kind thought or planning.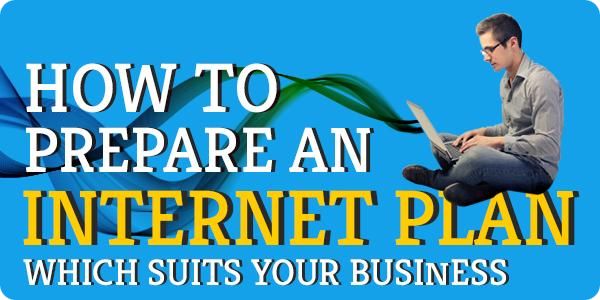 A proper strategy needs to be devised to achieve proper and desired results. The basic aim should be to drive in maximum user traffic and achieving a high conversion rate of visitors to customers. Internet or digital marketing, as it is called alternatively spans across a lot of areas. Complete knowledge of social media marketing, Search Engine Optimization, blogs, affiliate marketing and email lists.
Here are a few tips and strategies which need to be adopted to achieve the same.
Creating a Goal or a Vision
It is always a great idea to plan first and implement later. A business owner should first perceive an idea or a vision before going ahead with the marketing. Goals need to be set before you proceed. Your entire team which will be eventually handling the campaign needs to be apprised with a written copy of your vision and set goals. With a passage of time your goals or visions could change and you will have to make amends accordingly.
Studying the Target market and user
Human behaviour is a subject of vast study and is of prime most importance while planning your internet marketing campaign. Studying the behaviour of users, their way of thinking is the ultimate factor which influences traffic on your site. It is very important to know what the end user thinks and which category does your target audience belong to.
Knowing the competition
Knowing the competitors and how they plan their strategies is important. If you exactly know what your competitor is offering you can easily adjust your strategy to counter his moves. This will make sure that you always stay ahead of your competition rather than a step behind. Since you are beginning with your internet market, you must make it a point to browse through the website of your close competitor for an insight as to what is he offering and what is he charging for it.
This is a strategy you should adopt to start with your internet marketing plan at various levels at the same time and should include the following:
Create a team and open multiple accounts on social networking sites like Facebook, Twitter and LinkedIn. The person in charge of the accounts should be given the responsibility to post regularly through these accounts.
Hire a content writer who can provide you with good and quality content which is SEO friendly and contains maximum keywords related to your business. Articles which are of good quality and have relevant material which interests users attract more traffic and attention.
Compile an email list yourself, and if you can't buy it from an outside but trustworthy source.
Provide user reviews and testimonials of your happy customers on your site to boost user confidence. If you can manage a testimonial video, then nothing like it.
Put up advertisements of your website or business on sites which are in any way related to your business.
Using Analytics
Once your marketing campaign is underway, it is also essential to monitor traffic on your website by using tools like Google Analytics. For that you need to open an account with Google Analytics through your main Google account. Return of Investment are important for any business and you need to know how many customers you have been able to gain by spending the amount you have on your marketing campaign. It is always good to learn from your mistakes as to where you went wrong or faltered.
Affiliate marketing
This is a sub-route of internet marketing plan but can prove very effective and cost saving. It basically means that you do not sell your products yourself but other sites sell and advertise your products for which you shall be pay a part of profits.
Internet marketing funnel
Funnel marketing is a type of internet marketing strategy which looks at developing relationships with users and bringing in traffic. A funnel signifies an inverted pyramid wherein the top section is to lead new visitors, the middle section is to offer services and discounts and the bottom section is to finally convert the visitors into customers. It takes a number of processes to make sure that the funnel marketing works well. Communicating well with users is an integral part of funnel marketing.
A business after launching its internet marketing campaign should assess and re-assess its strategies from time to time. Once you feel that a particular strategy is working well for you, you should re-engage it. This will ensure a monumental success of your Internet marketing campaign.
Author Bio:
Anna Brown was born and brought up in New Delhi, India. She has been educated and groomed to be an Internet Marketing expert. She is an authoritative voice of the industry today. Follow her on Facebook and Twitter.