The advancement of technology has helped us increase the efficiency of our daily lives and the modern business world. Once the modern computer was invented, it has helped us improve communication with the rest of the world, research information to increase our knowledge, shop and pay bills online and etc. Not only have technology created a convenience to our personal life, it has continued to improve the way we store, share and interpret data. Cloud computing has become a popular subject in the past decade and many enterprise are investing into this technology.  In this blog post, we will discuss some of the benefits of cloud-based computing.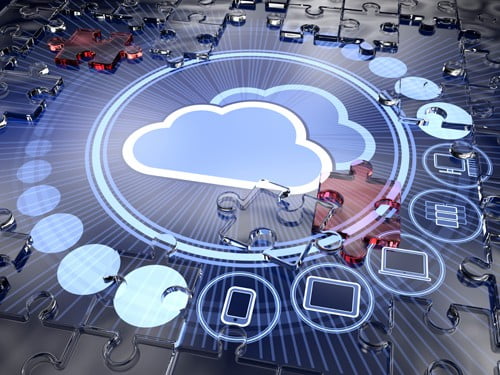 Analytics aren't new nor is the cloud per se. In fact, according to Salesforce.com, the first business and consumer cloud computing services, Salesforce and Google, were both launched in 1999. However, the combination of analytics with cloud-based computing is relatively new — and it's powerful. Many organizations, including national sports leagues like the NFL, are using cloud-based analytics. For example, leagues use big data and analytics to gain insights about players' performance, attendance, and ticket sales. This data is used to adjust their ticketing, advertising, and merchandising strategies.
What Are the Benefits of Cloud-Based Computing Analytics?
Accessibility – When you have a cloud-based analytical solution, you're no longer tied to an office. Cloud-based analytics make it possible to get real-time insights from virtually any device.
Speed to insight – Better, faster decision-making is another huge benefit of using cloud-based analytics. Rather than waiting until you get back to the office to find relevant insights, those insights are readily available via mobile devices. Moreover, many cloud-based solutions offer real-time insights.
Collaboration – It's also easy to share your insights with colleagues with many cloud-based analytics solutions, particularly those with built-in collaboration and sharing tools.
Cost – Cloud-based software uses a subscription model where you "subscribe" to the service rather than buy the software outright. The software is also hosted rather than installed on your equipment. This also reduces costs as you do not need to upgrade your hardware in order to accommodate new software. It also delivers several additional benefits as the cloud services provider handles all of the routine maintenance, patches, updates, and so forth.
Storage – Another benefit to using a cloud-based solution involves storage. For example, Dolphin's SAP Content Archive Service for Cloud is a Storage as a Service solution that allows archived data and documents to be stored and accessed in the cloud. This, too, reduces costs.
Cloud-based computing analytics are being used by organizations to gain relevant insights in real time. Choosing a cloud-based solution can help you make better decisions faster, and it can also foster collaboration and decrease costs.
Video: IBM CIO Jeanette Horan Discusses About Cloud-based Analytics
Works Cited:
Forbes, "Why Analytics And The Cloud Are A Good Match,"
SalesForce, "The Complete History of Cloud Computing,"