Need to drive more traffic to your site? There's a good chance that if they're not already on your site, you might not have either enough content or good enough content. Having great content on your site helps grow awareness and perception of your brand and company, while providing a warmer voice that is not trying to outright sell them on things. Below is a list of the top 10 types of content that you can add to your website to improve traffic and hopefully conversions and interest.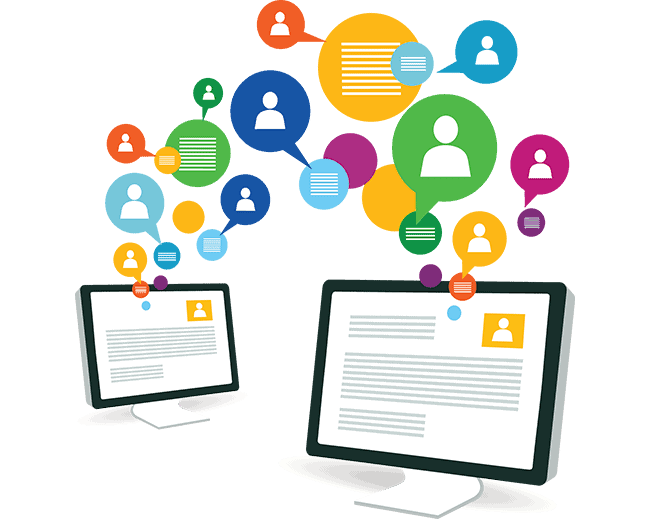 Answer a Question
A pretty straightforward piece of content. If you are having many people come to you with questions about product A , Service B, or how to do C, then making a blog post or a page that answers major questions is a good piece of content.
EBooks
Although this isn't one of my favorite types of content, eBooks can be extremely successful. Usually saved as a PDF (which is my biggest problem with them), eBooks are downloadable products that inform or entertain visitors, that can also help strengthen your authority in your field. But, you need to make sure that they are designed well, are informative, and appealing to your customers. EBooks are also easily sharable on social media platforms and can generate a lot of conversions. Some great examples of eBooks are Hang On! by the Ann Holman Company, and Seth Godin's Bootstrapper's Bible.
Guides
Guides are fairly detailed and long, so I wouldn't do them too often because of how time consuming they can be. Beyond the ordinary length of a How to article or a quick walkthrough, guides are thoroughly researched and go into extreme detail either describing a process, how to use a product, and more. Guides also need to have great visuals to help get your point across. Also make sure it's content that your visitors want, because spending that much time on something they're not interested in is a waste.
How to Posts/Walkthroughs
How to posts and walkthroughs are probably some of the most popular and made content on blogs and websites. Similar to guides but less in-depth and more for entertainment or information, how to posts can cover any topic that is relevant to your businesses niche and can be used to help solve customers' questions, issues, and more. As long as they are written well and accompanied by good photos, graphics, videos, and resources, how to posts and walkthroughs are incredibly sharable, and are some of the most popular Google search strings.
Infographics
One of the most shared pieces of content throughout the internet as well as social platforms; infographics are appealing to a massive number of people when made correctly. Take Get A Real Degree's infographic, The Difference a Degree Makes as an example. It has good illustrations, it's interactive and has dropdown information when you click, and also provides useful information. Also, USC's master of science in applied psychology program made a colorful and informative infographic about the psychology of the office space. Appealing to not only psychology students, but businesses as well.
Interviews
Not only informative for customers and readers, but doing interviews can also help businesses and interviewers learn as well. Interview series can go on as long as a business wants, whether they are interviewing customers about their experience, a 'get to know our employees' segment, or interviewing major influencers or experts within the businesses niche. The key is to ask the right kind of questions that are both interesting and informative for readers. ProBlogger has a great article about hosting an interview series that is helpful and informative.
Lists/Checklists
Lists and checklists can get pretty dumb, but if made correctly they can be extremely helpful to visitors. For example, if you are a house painting company you could make a checklist of all the things that the customer needs to do/get ready before painting. Or, if you are a marketing company, you can make a list of the top tools/programs you use, appealing both to your customers as well as those interested in marketing and design.
Memes
When done correctly, memes can be hilarious and extremely viral. Memes also don't really require design skills just some humor and a knowledge of pop culture and your niche. There are websites that can make them for you such as Meme Generator and Quick Meme, which allows you to make memes that are hilarious but still appealing to your customers. Memes are particularly great for social media, but can also do well on blogs when used in conjunction with an article.
Research
Most businesses work in extremely data intensive areas, especially when it comes to performance and customer satisfaction/involvement. Sharing your findings from within your company, without giving away sensitive information, is a great way to build trust as well as establish authority in your businesses niche.
Videos
Although a pretty new avenue for businesses, making videos is one of the fastest growing pieces of content that a company can make. There are many different kinds of videos that companies make, including interview series with employees/customers, an illustrated video, or a video describing and showing a product. For example, CrazyEgg's creative animated video earned them over $20,000 in revenue every month. Putting your videos on Vimeo and YouTube can also get you more brand awareness and interaction with your customers, as well as making a special post on your blog.