It's incredible just how many companies are sitting on volumes of customer data and aren't using it to make more sales. It's rather unfortunate because all that data offers a wealth of insight—insight that can boost customer loyalty, let loose hidden profits, and reduce client churn. If you want to learn how to use your customer data to boost your sales, read on.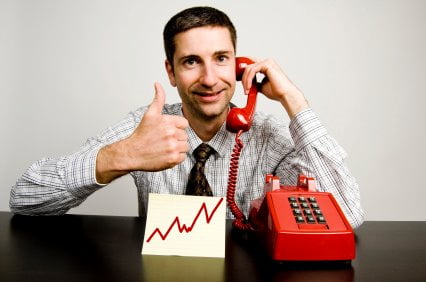 By monitoring what customers bought, you can predict when they will buy again. You can use this information to strategize planned obsolescence or determine complimentary products to push or how to launch a new product. Forecasts can be made using statistics on customers in your market.
When forecasting sales, come up with three cash flow predictions: realistic, pessimistic and optimistic. Use this to plan for the right capital level to maintain in case you run into the worst case scenario where sales do not reach targets.
Also read; 8 Steps to Refine Your Sales Process' Infographic
Also referred to as "affinity analysis," basket analysis monitors the purchase behavior. Brick-and-motor businesses use this information to make layout improvements while online companies use it to determine which products to recommend. In this case, "basket" refers to what customers use when they shop.
Products are sold in different times. A majority of customer analytic tools monitor purchases over time and identify opportunities and trends that can be tested for future promotions and product launches. Use customer data to establish patterns, complimentary products, the order in which these products are purchased, etc.
Don't miss; 4 Strategies to Help You Build the Perfect Shopping Cart
Merchandise planning can help you make the right decisions regarding stocking options and inventory warehousing. For example, as you uncover customer sensitivity, database mining can assist you in determining the right stock amounts so that you don't have too little or too much.
Paying attention to this strategy can lead to an impressive performance in terms of production and customer experience. Properly handling typical runs on a product ensures that in-store expectations are met and your price matches the market rates. This way, you are sure to maintain customers and attract new ones especially when launching a new product.
Price wars are an unavoidable reality in today's markets, with customers jumping ship every time competitors make a more attractive offer than yours. Add data mining to your marketing arsenal. Acquire and retain more customers by using different data mining techniques on social media. These include using data from your Facebook audience to generate ideas.
Paying attention to a figure such as Lifetime Customer Value when mining data can improve acquisition cost. It can also identify the reasons for customers' bailing. Use it in conjunction with questionnaires and surveys to harvest accurate data.
Also recommended; How to Prepare Internet Marketing Plan Which Suits Your Business
Create custom products tailored for market segments using data mining. As a matter of fact, you can predict specific features of your products that your customers favor and include them in new products. However, it is worth keeping in mind that innovation is not always created by giving customers what they want.
Innovative products are created when you examine the data from your customers and identifying holes that customers want to be filled. As far as creating that product goes, several elements go into building it: need fulfillment, uniqueness, brand name, attractive design, etc. Doing this keeps you a step ahead of your competitors.
About the author;
The writer is an expert in consumer analytics. Get great insights on online marketing from his website and boost your online sales.