If you are good in something and want to share your knowledge with the rest of the world, nothing can be better than creating your own instructional videos. Be it cookery, yoga, education or any other thing. It is difficult to have a one to one access to people physically. Therefore it is important to use a media which is easy, cheap and less time consuming. That one media field, which has all the three features in it, is the digital media. Youtube allows people to create and upload videos for the audience to see.
Through digital media, your content can be more targeted towards the relevant audience. For example people searching for educational videos will not land up seeing cookery videos. These can be more targeted and people will land up watching the right content. This reduces wastage. There are several  free video editing software which help us to create the right video . Before uploading something you need to make sure that it has undergone proper edits and cuts, and that the video quality is good plus the audio is clear. It should have a look good feel, else why would someone even open your video. There are certain things to be noted while making a video
Using slideshows: This is very important, especially if you are preparing something on educational stuff
Using images: Images will help in remembering things far clearer than listening to words.
Voice recording: It is better if the voice is recorded previously and played along with the video.
Software editor: Using appropriate software to edit the video.
There are hundreds of tools which help you make your own instructional videos. It is not possible for someone to go on trying each and every one of them. Besides most of them are technical and complex, only to be used by a software guy.Below I would provide you with a list of 22 most user-friendly tools which will satisfy your need of creating videos.
Tip! Checkout these cool templates for brochures free
LearnWorlds
This one is a user-friendly software which provides you with a variety of options to create and edit your video. It makes your video interactive with additional features like promoting and selling your online courses.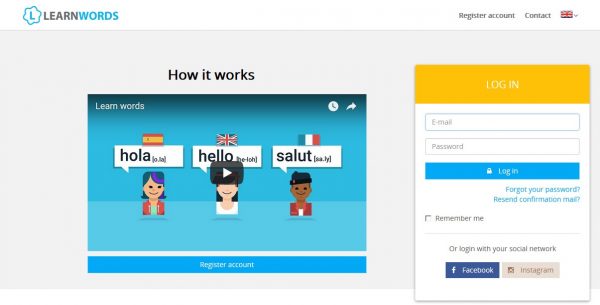 Screencast-o-matic
This software allows you webcam recordings and screencast recordings. It also enables you to record your voice with a microphone. Screencast-o-matic provides you with free and fast screen recordings.
Wirewax
This software provides you with a feature of 'Automated hotspots'. Products, objects even people are identified through hotspots. It enables people to view 360° interactive videos.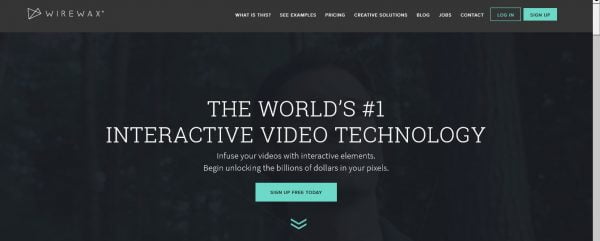 Ezvid
It is a free software and has the ability to capture or record any software running on your computer. Some of the features provided by it are speed control, screen drawings, stamps, face cameras and YouTube upload.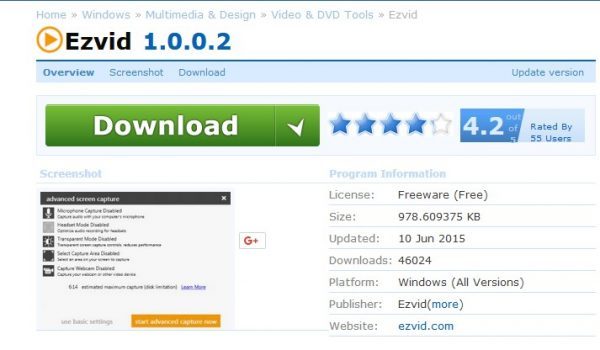 TouchCast
This software produces videos which are known as smart videos. Its editors provide you with a green screen which enables you to change or alter the background. Apart from this it comes with vApps which makes it special from others.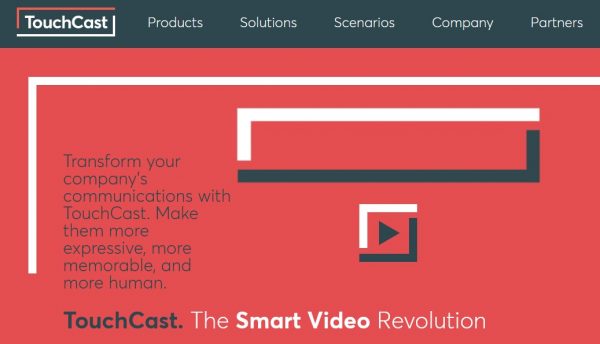 Blueberry Flashback Express Recorder
It has a user-friendly interface and comes with a whole lot of features.  This software helps in capturing the screen at the same time while recording you from the webcam.

Storygami
Storygami users can transform YouTube videos into interactive sessions known as folding stories. The interactive elements are named interactive cards and users can choose to use them or ignore.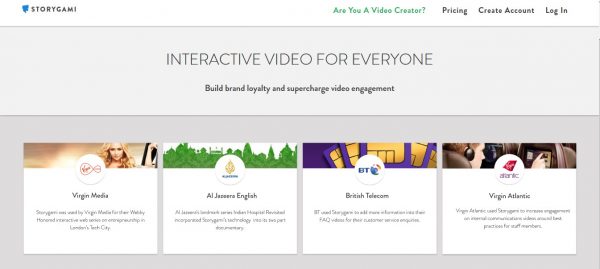 Camtasia
It is a simple user-friendly interface with powerful editing interaction features such as animated backgrounds and special effects. Camtasia's screen casting tools enables in making long videos.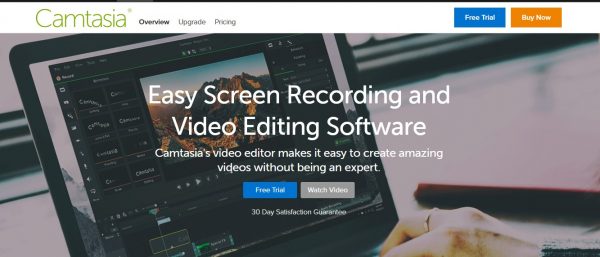 Powtoon
Powtoon is a great presentation maker which eases the task of making PPTs by its user-friendly nature. It has loads of templates to choose from. It helps in Landing page videos, Training Demos etc.

Magisto
Magisto allows you to select photos from your album and then put a soundtrack in it. The App itself adds filter and special effects to the video. It transforms pictures into edited movies.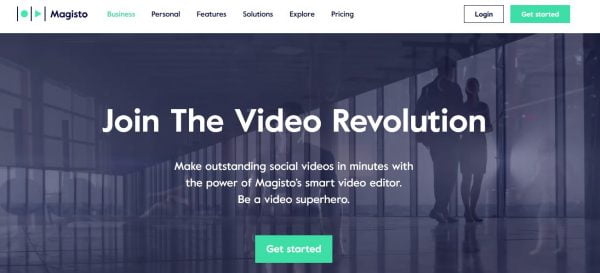 Wideo
It is yet another presentation maker. It helps in creating stunning PPTs in a user-friendly manner. It helps in creating e-commerce presentations, Company guidelines and institutional explainers. You can also insert animations as per requirement.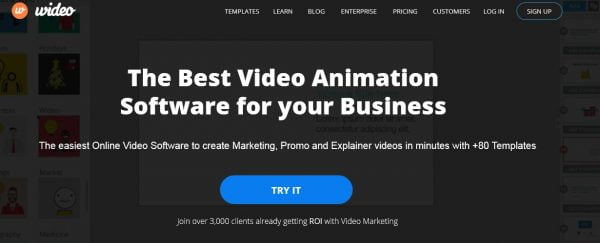 iMovie App
It helps in creating videos in an easy manner. iMovie automatically inserts animation to your images, but you can also control it by manually adjusting your photos.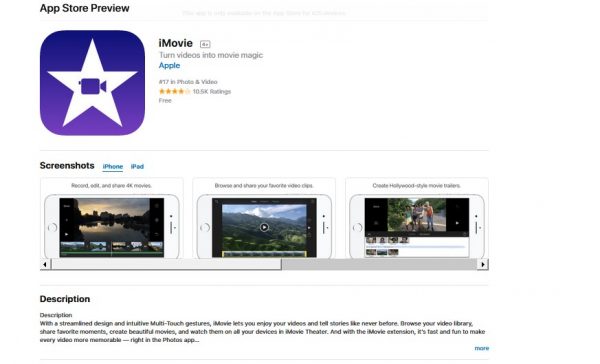 Moovly
The Moovly software consists of a library which has a collection of objects and clips to create your content. It has an area where you can create your own content and customize it accordingly.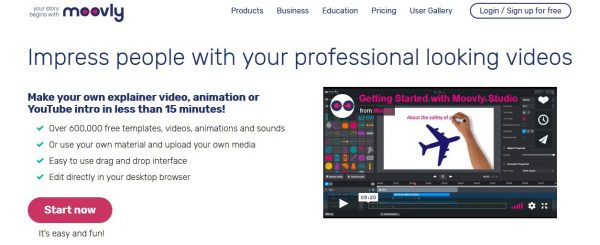 Videoshop
It is an excellent tool with an affordable price which allows you to edit your videos and movies by providing you with a number of templates. It has options like motion, time lapse and stop motion.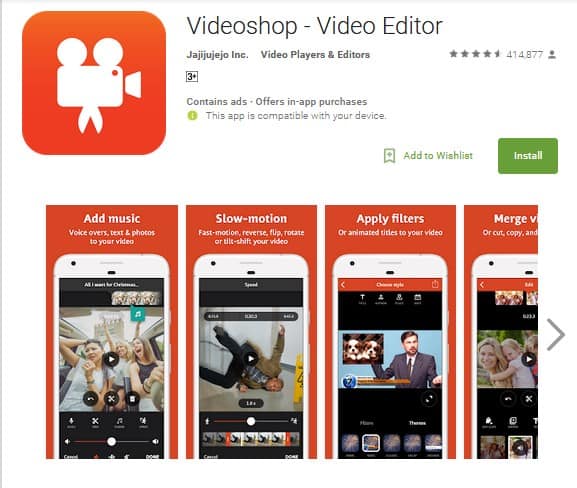 GoAnimate
With the GoAnimate software, one can create good quality animated videos and the characters can be customized as per need into hundreds of shades colors and varieties. This software also provides ready to use templates.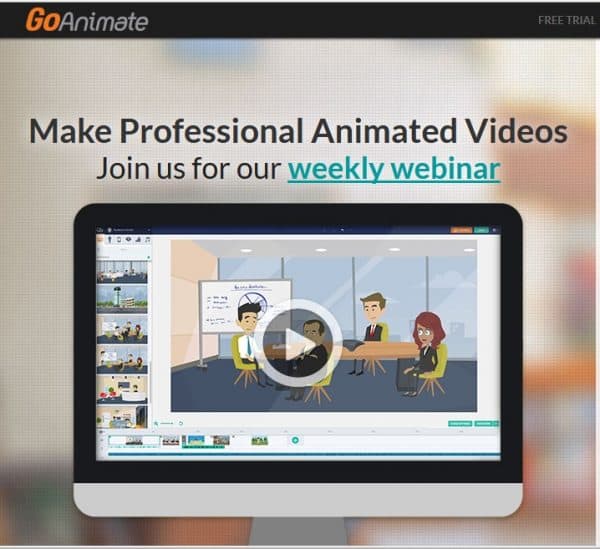 Animoto
This is a video-editing app which is easy to use. Unlike some of the previous software, it cannot capture pictures or videos from within. It has got endless number of filters and special effects to choose from.

Animaker
Using Animaker one can create a number of animated videos. Its library contains hundreds of avatars and each avatar has its own filter. It is an easy to use software.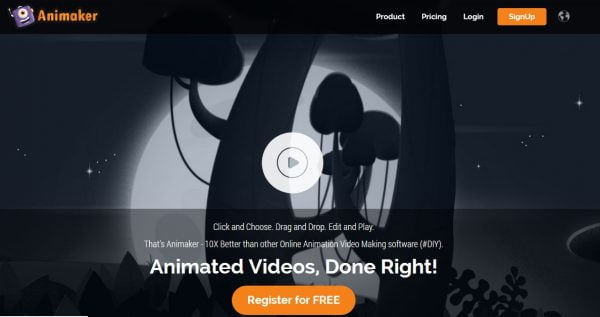 AVS Video Editor
It is an easy to use free video edition software. Often used by professionals, it is rich in quality and gives your video a professional look.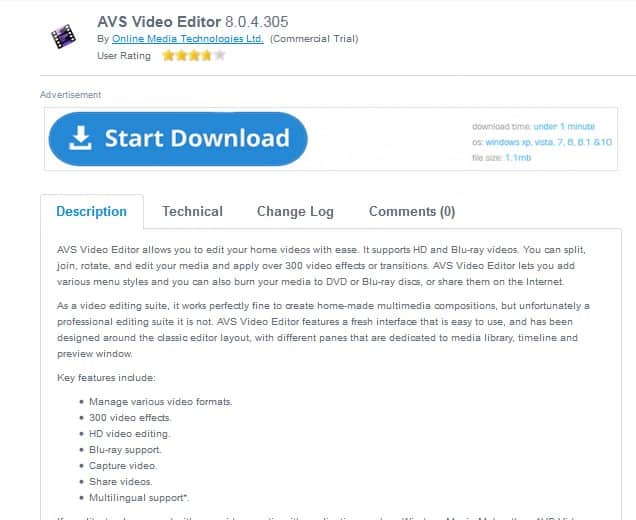 VSDC Video Editor
It is again a free software providing you with a list of features and effects. It has options for beginners and advanced users.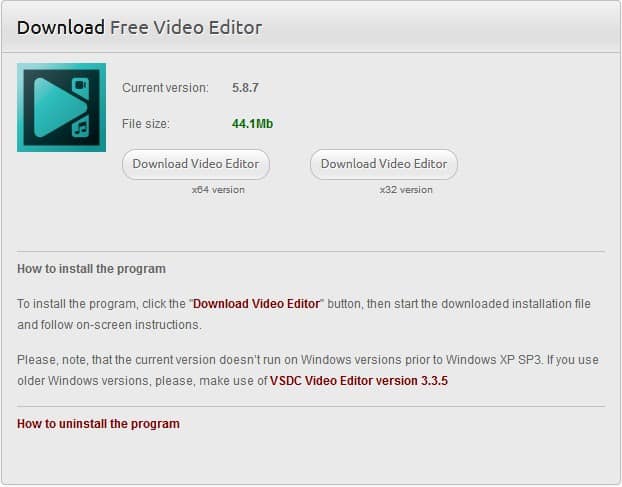 Filmora
It is a more advanced and professional software with a much straightforward approach. One can get high quality videos from it without putting much effort behind.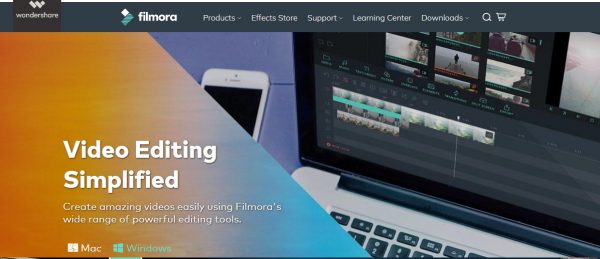 Hitfilm Express
It is a free software with the latest 3D enabled features. Uses green screen effect to change background.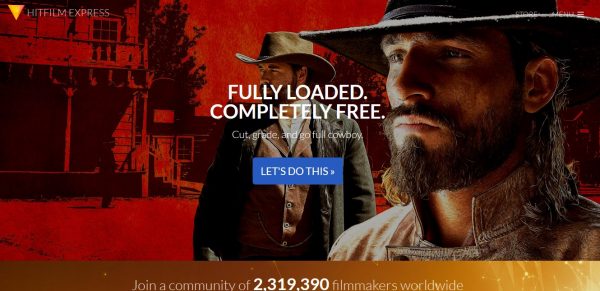 OpenShot
This advanced software provides an array of features like unlimited track and layers, curve based key frame animations, and 3D enabled styles and effects.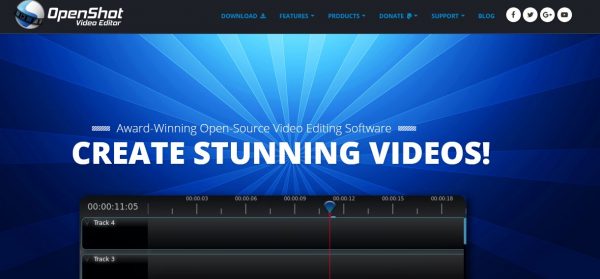 All these instructional videos will enable you to compile your video successfully and give it a professional look. They are absolutely user friendly and provide you with a whole lot of new features.