When you are starting a business and you want people to know about your company, the one and only thing that will help you the most is a brochure. Now, this brochure will clearly show that what your company is all about and the way you are planning to grow your company. A brochure will cover up all these things even it will cover up the way your company will help people. Obviously, you will get online tools for designing a brochure. With the help of these online tools, you will be able to move ahead with the templets present over there or you can take help from any experienced brochure maker that truly suits you.
About Brochure
The brochure is such a thing that remains all the information about a document, sometimes it is used for advertising. A brochure can be folded into leaflet or pamphlet, templet. A brochure is basically a document that promotes any organization, company, or any service that will provide full information about the benefits of the customers.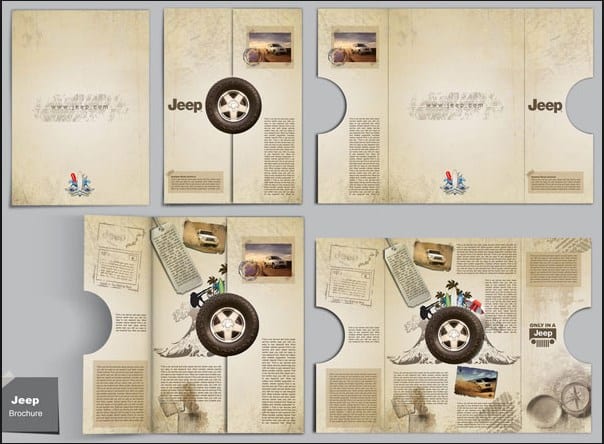 There are many ways to distribute brochure like:
Personally handouts
By mail
They insert in newspapers
Nowadays brochures are available in electronic format, those are called e-brochure. Now, these e-brochures have provided with many benefits like with unlimited distribution and even saves the cost as compared to paper brochures.
Types of brochures
Common kinds of brochures are single-sheet, bi-fold and tri-fold brochures. Now single-sheet means it is printed on two sides and folded in half. The trifold is exactly same but it is folded into three parts like 3 panels from both the sides. The bi-fold type of brochure comes with 4 panels like two panels from each side. There are many other brochure folders are also available like "z-fold" and "c-fold".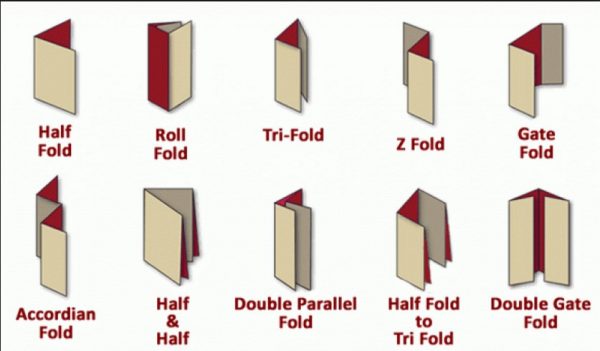 These are much larger sheets than the others. Those sheets are for the organization or companies that provide large maps or more detailed information and large pictures about their business. These have four to six panels on each side. These brochures templates are edited very carefully since these are used for promotion of any organization, company or service.They are used to sell their product and let their customers feel safe about the product they are going to buy. People those who edit these brochures they are very clear about their work and they make it sure that the brochure will attract people and they will read it.
 Printing of Brochures

Brochures are always printed using 4 colour process on a glossy and thick paper so that people get attracted to this and to give a high-quality impression.  Sometimes business people may print the brochure in small quantities with the digital computer but later it turns into high quality with low cost. Generally, brochures use high-quality paper as compared to a flyer. Brochures are printed with different colours and it is always folded. Brochures are always made colorful to attract people otherwise they won't be able to understand the product that you are going to sell. That's why it is very important to make a brochure in a perfect way to promote your organization, company or service.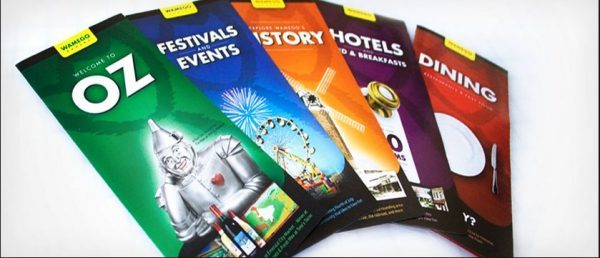 Five online tools for designing a brochure are given below and these few online tools won't disappoint you while you are working with these tools. They are really helpful and you can even try it.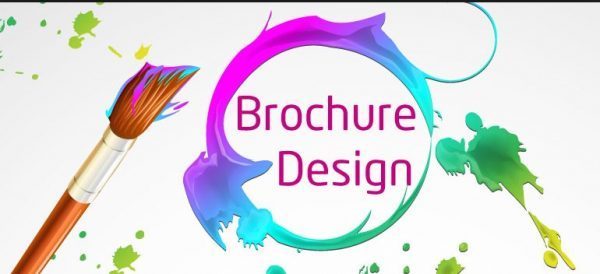 MyBrochure maker
This is one of the best online tools for designing a brochure and it is for free. Since you are not taking help from an experienced editor you can just do it as you wish and the best part of this brochure making tool is it gives you an option that you want to design it with the mailing panel or without the mailing panel or with the flyer. This designing tool is really great since it gives you a choice of designing your brochure in your way.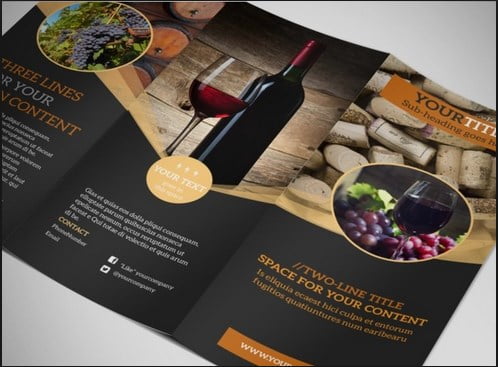 Vista print
Now, this is another great online tool for designing your brochure. This online tool gives you free designing brochure suggestion to be more specific at your work. Before you start working with this online tool you must register into it cause while you are working it will ask you to register if you want to continue it and it's much more annoying to get disturbed in the mid if any work so it's better to get registered at the beginning. But if you don't register it then you have to work with this tool as a guest and for that, you have to download it to your system.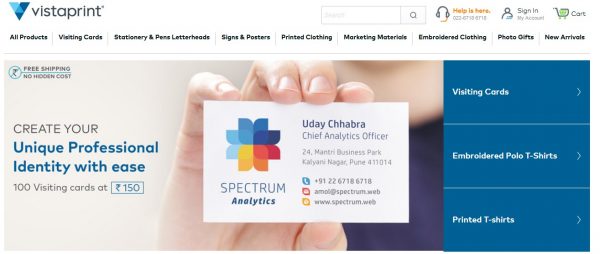 Tabblo
One of the most popular online tools for designing a brochure is Tabblo that provides you free service for designing your brochure. The best part of this online tool is that you can make really awesome stuff with your photo and if you want you can even print it. The makers of this online tool are very active as they keep on uploading pictures of your choice. But the only thing is that you have to register yourself here first and then you can start your work. Registering yourself will take just one minute and it won't give you that much pain cause you don't have to visit your email account to verify yourself. This is really an amazing app that will surely help you.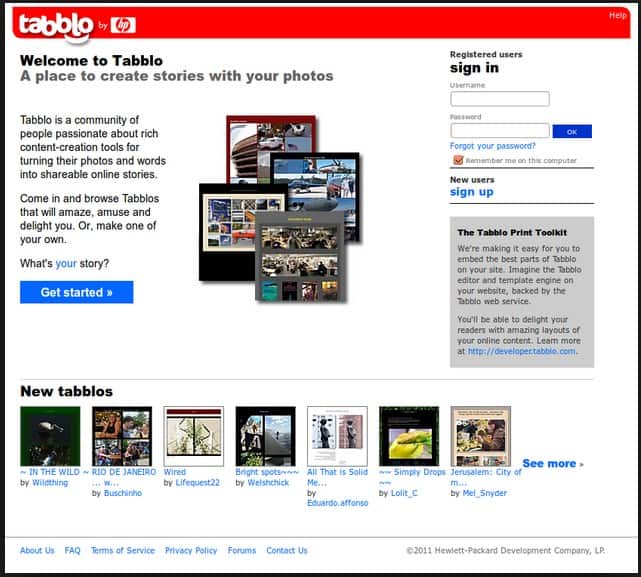 Brochure monster
This is another online tool that will help you with a number of different type of brochure suggestion and this online tool will make sure that you are not disappointed. This online tool will offer you with a high-quality pre-designed brochure, customized brochure templets, etc. and if you don't have any d of an idea about editing there is a team of designers that will help you to design.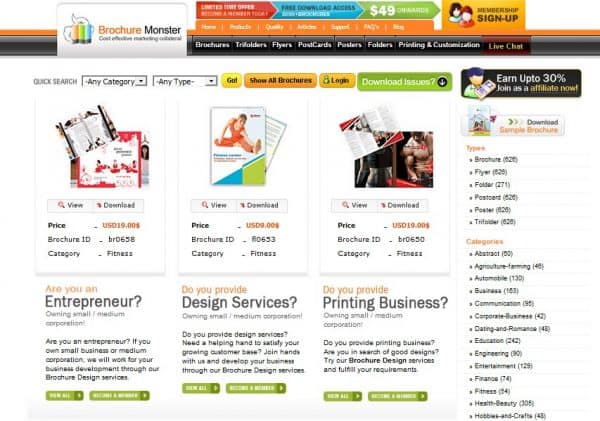 Print place
This online tool is really helpful for you if you want a good brochure but you are on a fixed budget then this online tool is really helpful. This online tool is really value for money without compromising the quality.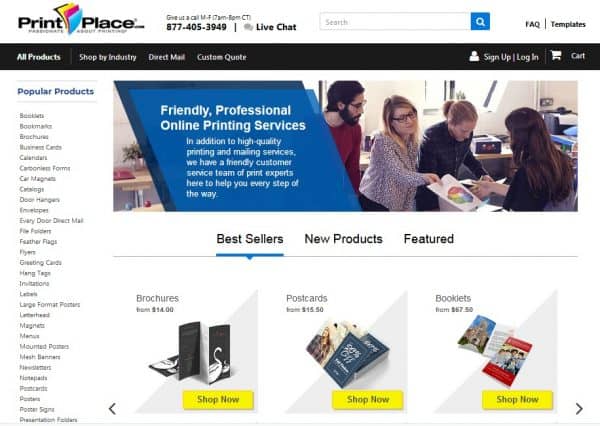 So here are five online tools for a designing brochure which will make your everyday work very easy. So why wait? Just opt for them!