Since its conception in 2006, Twitter has proven itself to be an innovative and powerful social networking platform. Boasting over 330 million monthly active users, it's no surprise that 65.8% of companies with 100+ employees use Twitter for marketing. Whether you already have a company Twitter account or are just starting out, we've compiled a list of Brand Watch's most compelling Twitter statistics that will permanently change how you use Twitter to promote your business.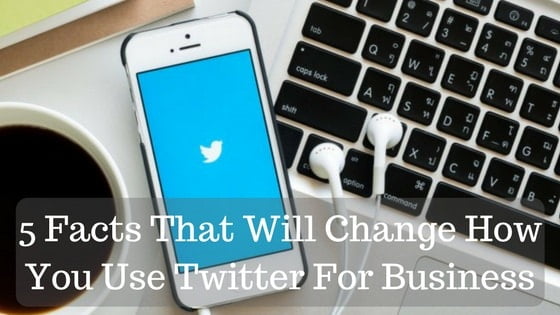 After seeing your brand mentioned in a tweet, 54% of users will take action
Over half of the users surveyed by Twitter reported taking an action after seeing a brand mention on their feed. These actions include viewing the brand's website, visiting the brand's Twitter profile and searching Google to find out more about the company. This highlights the importance of collaboration with influencers, customers and other industry leaders. The more people you reach out to, the more people are likely to @mention your brand, leading to greater exposure and higher conversion rates.
Tweets with images receive 18% more click throughs, 89% more likes, and 150% more retweets
Twitter users have spoken: If you really want to get your followers' attention, your posts should include an image link. Not only do images attract three times the amount of retweets than any other type of content, but they also stand out on Twitter's predominantly text-based interface. For maximum impact, your images should be colorful, eye-catching and (most importantly) consistent with your brand voice, like those on this small-business owner Lori Janeson Twitter page.
Approximately 77% of Twitter users feel more positively about brands who respond to their tweets
Twitter isn't just for marketing new products and announcing sales. It can also be an invaluable tool for creating and maintaining a rapport with your customers. Particularly during the holidays, the frequency of brand/customers conversations on Twitter increase, with shoppers tweeting brands to get info on product availability and specifications.
These conversations are a great way to cement sales, draw attention to seasonal products and show customers that you're committed to meeting their needs, both pre- and post-purchase. With around 77% of users reporting that they feel more positively about brands who respond to their tweets, taking the time to answer a query could make the difference between whether a customer buys your product or heads right on over to your competitor.
Companies using Twitter for customer service see a 19% liftin customer satisfaction
Sometimes, your Twitter followers will use your brand page as a way to air grievances or ask for assistance with a product or service. Although it might be tempting to try and sweep negative comments under the rug, this will instantly give your company a shady and unprofessional appearance. Additionally, research has shown that responding to complaints leads to overall higher customer satisfaction.
So, don't ignore Twitter's potential for managing customer relations. Instead, use it to showcase the integrity of your brand and let followers know that you're eager to assist them with any issues, even if that means offering an occasional refund.
The average Twitter user follows five businesses
Most people use Twitter to keep up with friends and celebrities, not be inundated by promotional posts from businesses. In fact, the average Twitter user only follows five businesses. This highlights the importance of making your posts count.
If you want to be one of the select few companies that a person follows, your tweets must offer value. Although special promotions and discount codes are a great way to attract and keep followers, you can also offer value in the form of funny images or interesting facts about your brand. The key is to keep things interesting avoid spamming followers with blatant self-promotion.
Twitter is a great platform for growing your business, but only if you know how to use it. By applying these five facts and the principles behind them to your Twitter marketing strategy, you can supercharge the way you use Twitter for business and boost your followers for good.