Most of the online viral contents these days are videos. With the help of rapidly growing network connectivity and innovative social media platforms, videos that gets posted online has a potential for reaching millions of people within a spam of very short time. The celebrities and vloggers are the biggest contributors of high quality video contents online. Since most of their lifestyle involves a lot of traveling, it is very important for them to have some best video editing apps handy for editing videos on the go and sharing it with their fan base. I believe, the edited contents are always better than the raw footages since it gives a professional touch and feel to it. That is why, today I am going to share with you the top 10 best video editing apps for android. Most of these tools are free and some are paid ones. Use of these apps doesn't require any sort of technical skills and therefore can be used easily. Every video could use some proper title, some filters and subtle edits before it goes online. Who knows whether it gets viral or not? So, better make it look professional if in case it does. If you're looking for desktop apps, do checkout  the best free video editing software list
Tip! Use Teamviewer without installing.
Video Editing Apps for Android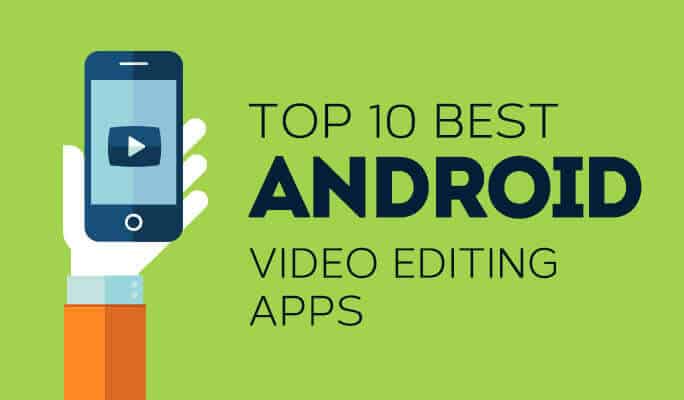 Magisto Video Editor & Maker
Starting off the list with one of the most popular video editing apps in playstore, the Magisto Video editor and maker. With its simple and intuitive user interface and ton of features, this app has won so many appreciations like; Playstore Editor's choice 2016, Best android app award 2015 and even featured in CES as best app of the year.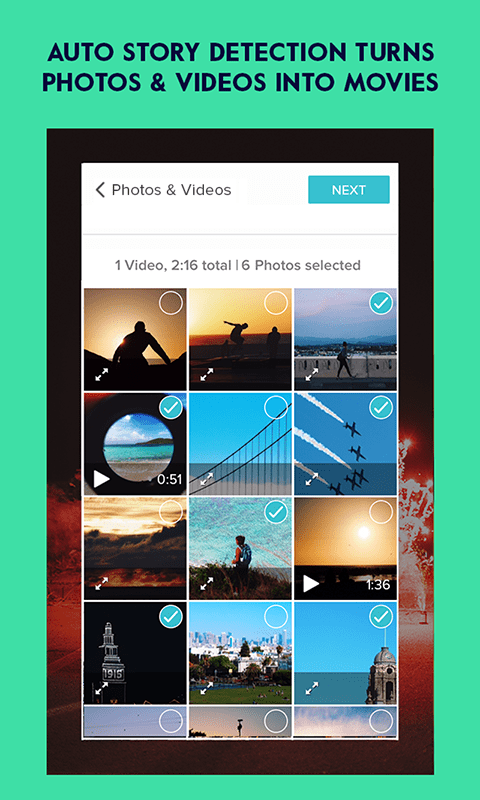 Magisto Video editor breaks down the whole process into three easy steps; 1. select your videos and photos! Yes, the app supports photos to be included while making a video. Then, 2. select the theme or editing style like; Dance, Story Teller, Travel, Memories etc. and finally, 3. select a perfect soundtrack from the list which is tailored to suit all occasions. Within minutes the app will render the video and will make it available for you to share it with the world. The app is free to download but, in-app purchases should be made to unlock the full features.
Tip! Download teamviewer or Use Teamviewer without installing.
PowerDirector Video Editor App: 4K, Slow Mo & More
PowerDirector is one of the most famous video editing apps for desktop. One of the best part about editing videos on desktop is the support for 'Timeline' video editing. Due to screen space limitations, adding this feature to a mobile video editor will make the interface look cluttered. Fortunately, this free video editor from PowerDirector has managed to incorporate the same without making it an overkill.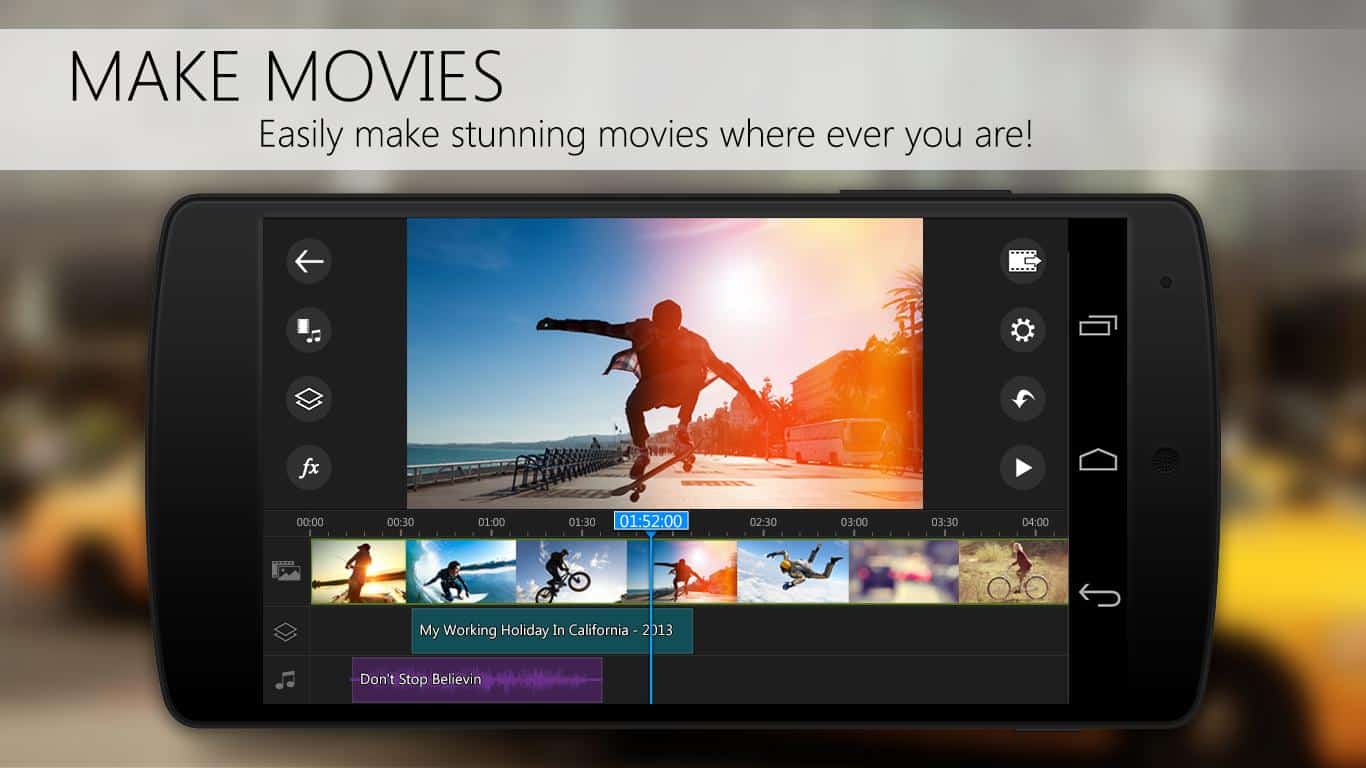 The app also comes preloaded with 50 pro effects and transitions to express the best possible creativity you can. The slow pro feature help you add slow motion effects to your action videos. Unlike the other apps, the PowerDirector video editor allows you to play around with the Titles by changing the fonts, adding a background fill color etc.
KineMaster – Pro Video Editor
Like Magisto, KineMaster also support creating videos using both photos and videos. The app interface works only in landscape mode and personally, the app looks bit professional. The developers has used the entire screen space to fill it up with ton of features.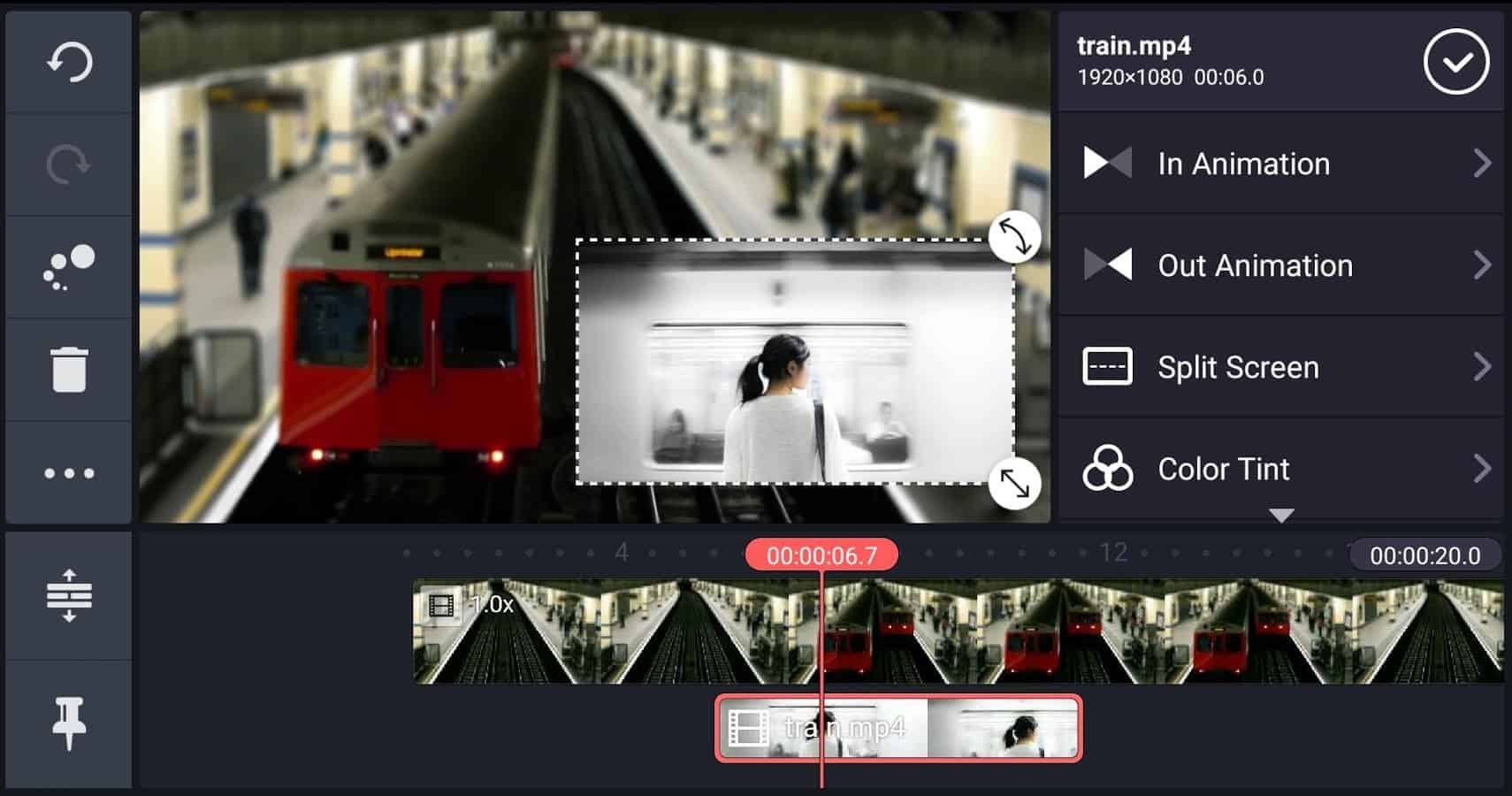 There are options to select videos and photos, select a theme from a list, add titles and finally edit and share. The best part about the KineMaster app is the advanced timeline editor. The app lets you edit the videos, add effects, music and at the same time help you view it all in full screen mode rather than making the interface look cluttered. The timeline supports 5+ layer of things to be added to a video like; text titles, handwritten inputs, stickers, two audios etc. My personal favourite is, embedding video inside another video.
Videoshop – video editor
Videoshop is one of the first video editing apps that has surfaced in Google PlayStore. The best part about this app is the simple and easy to understand UI. The Videoshop is a free app to download but, do have to make some in-app purchases to make it run seamlessly.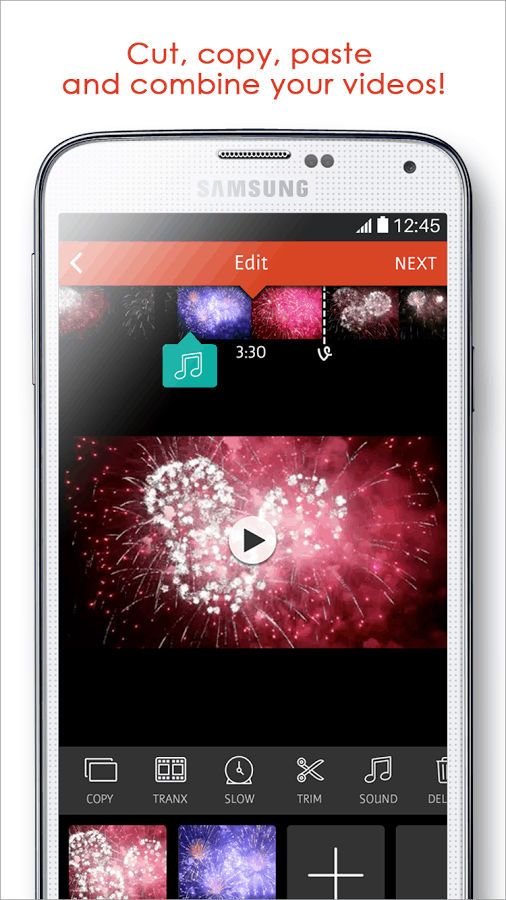 The features include; trim, add music, sound effects, slow motion, add texts, record voice, transitions, filters, resize the video and more. There is also an option to share it directly to multiple social media platforms.
Quik Free Video Editor
A video editor not only for editing your normal videos but, also for editing the clips imported from GoPro! The Quik free video editor is one of the best video editing apps from GoPro team. The app supports both video and photos to be added in the timeline.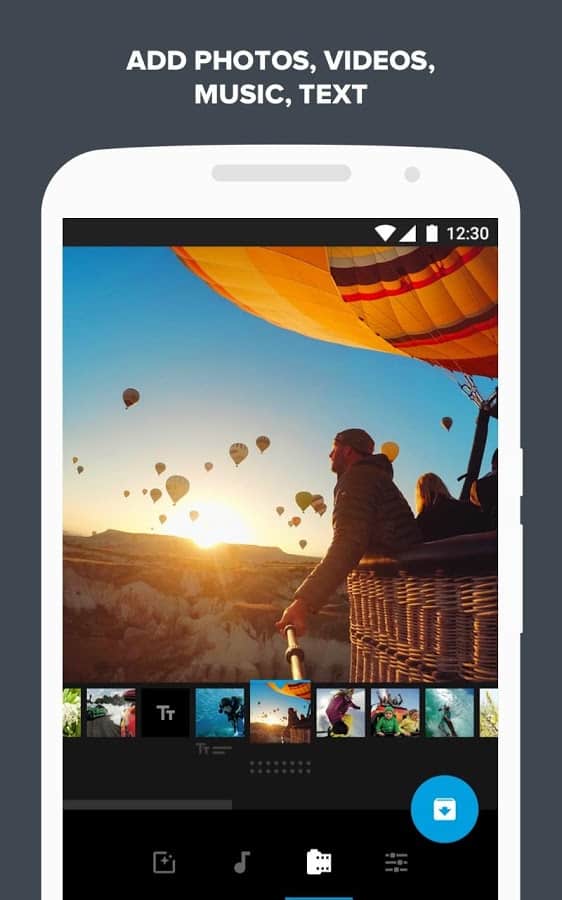 Claimed to be one of the fastest video editor in the app store, Quik features a simple and straight forward user interface which will help you make your video in few clips and taps. There are lot of smooth transition effects which can be added to make your videos looks great and lively. The app is completely free except for the use of cloud storage option, which is a paid feature.
VivaVideo – Free Video Editor
VivaVideo is one of the very famous video editing apps. You must have seen the watermark in many of the Facebook videos which reads VivaVideo. That means, if you are using the free version of the app you may have to sacrifice the watermark on the final output.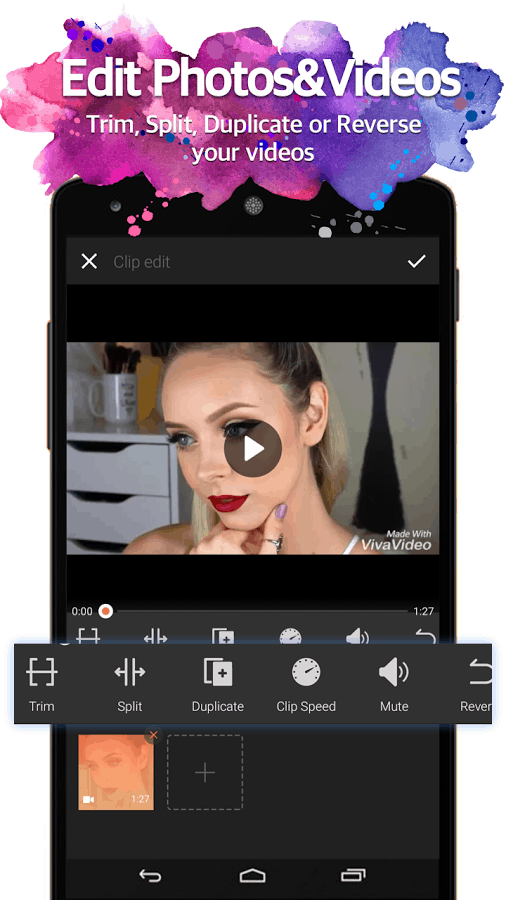 That apart, VivaVideo is a great app which acts as a video editor, movie maker, photo editor, slideshow maker, video player etc. The app features tons of themes, popular music tracks, dynamic texts, animated stickers, exclusive filters and more.
VideoShow – Video Editor, Video Maker, Music, Free
With over 140 million user base, VideoShow is one of the most rated video editing apps in many countries. With a tagline "make videos in 3 minutes", VideoShow is an all in one video editor.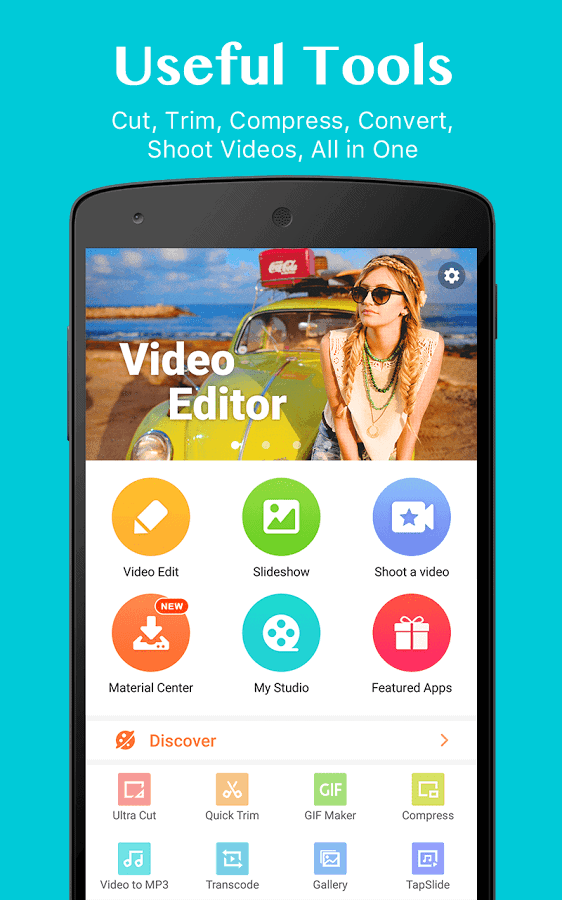 With VideoShow, you can select both photos and videos to add to your creativity.              You can add theme, music, style texts, stickers, sound effects, different text fonts etc. to customize and make your video unique. With the draw option, you can literally draw and add your signature things to the video. There is an option to Zoom and refocus in photos, record your own audio and more.
InShot Video Editor Music, Cut, No Crop
InShot video editor is one of my favourite video editing apps. This app is best suited for creating videos for Instagram. Best part of the app is, while working on portrait videos the app will automatically resize the video and add blur background making it Instagram friendly.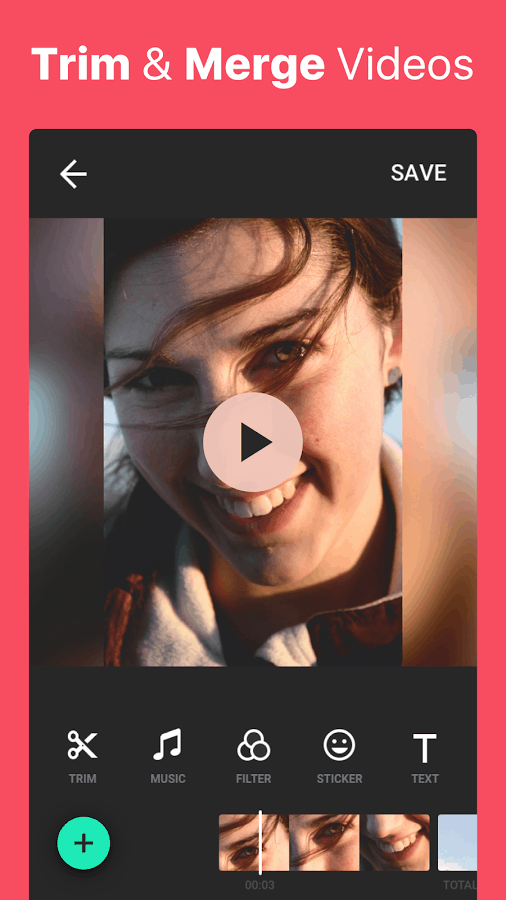 There are lot of transition effects, option to add texts, drag and drop videos, and the video rendering is also fast. The vintage filters which comes pre-loaded with the app is a must try thing. The app support a nice and big timeline editing option if opened in tablets.
Video Editor
One of the best editor's choice video editing apps in playstore, Video Editor is a great app to capture, edit and share videos. You can simply select the videos and photos you would like to use for creating your story. The intuitive actions like; swipe left to remove a clip, click and drag the clip to rearrange the position in timeline etc.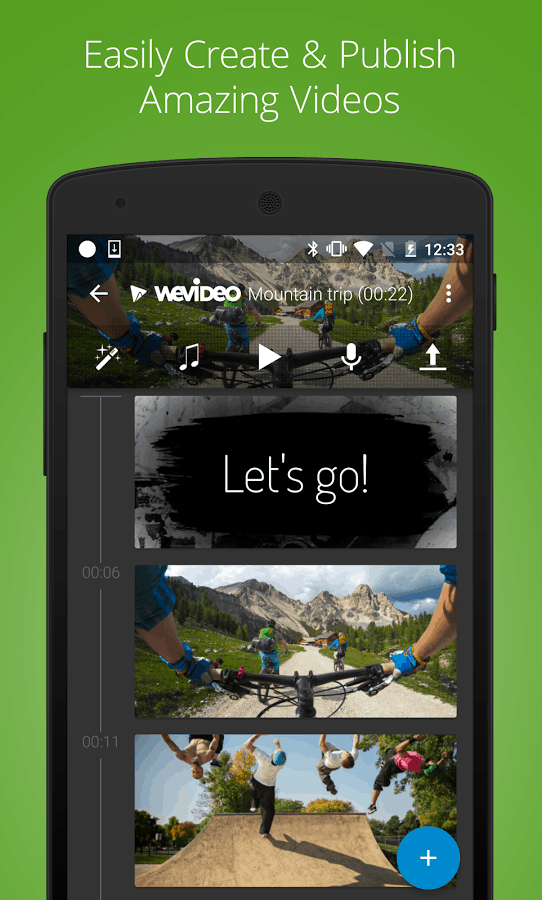 You can add sounds from the device or record yourself, add funky looking titles and filters to make your video even interesting. The on-device rendering helps you with save it locally and share later.
10 FilmoraGo – Free Video Editor
Unlike the other free video editing apps which stamps a watermark, FilmoraGo is a completely free video editor which helps you create beautiful and stunning videos without any such sort of watermarks.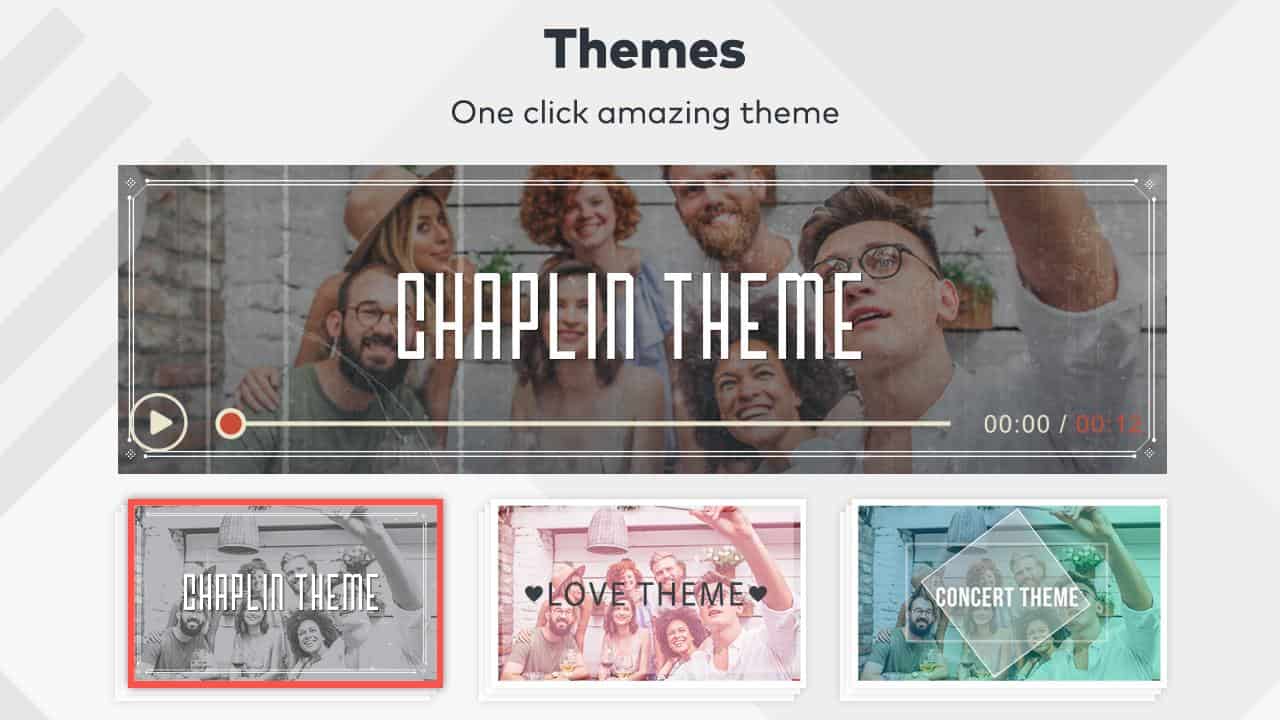 The videos effects are pretty standard for a completely free app, there are a list of tracks to choose from, nice themes you can apply, and finally share the video once it is done. The app also help you create funny videos for example, if you apply Chaplin theme the entire look and feel will change as if in 80's theme.
Hope you liked our list of cheap video editing software for android. Please leave your comments if we missed any.