WhatsApp needs no introduction with the manner it has captured the imagination of all generations. But, with younger youngsters and teenagers the use of it to conveniently change messages, pictures, and multimedia, it has end up a magnet for miscreants.
Luring human beings into traps like forwarding indecent messages and sharing intimate details over WhatsApp isn't extraordinary. And if your baby or partner is continuously glued to their phone checking WhatsApp messages day and night, it's excessive time you observed out why!
Finding a WhatsApp hacking app online isn't that big a deal with the multitude of smartphone undercover agent apps to be had. However selecting the proper app so one can provide you with get entry to all the required features without revealing your identity and compromising your non-public records would possibly get hard.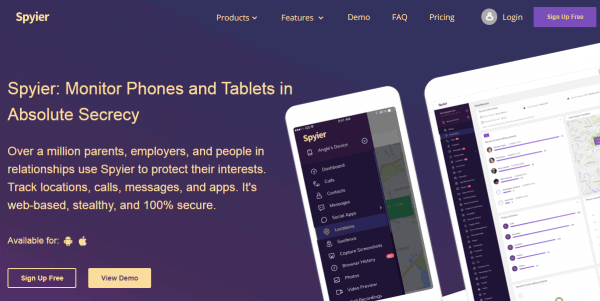 How to hack someone's WhatsApp
It can get disturbing in case your child or partner hides matters from you. Snooping into their WhatsApp messages can come up with essential clues as to who they're interacting with and why they've been heading off you. The best way to hack WhatsApp accounts is with the help of a reliable and efficient phone monitoring app like Spyier.
It lets you no longer simply check a goal smartphone's WhatsApp messages, but additionally its name records, SMSs, contacts, GPS place, and much extra. And the nice element is, you don't want to put in whatever on your smartphone to do it. The goal smartphone's statistics may be regarded thru a web-based total dashboard to which you may log in the use of ANY internet-browser.
How to Hack WhatsApp Account Using Phone Number
Check this guide to hack a someone's WhatsApp account can be completed with a cellphone wide variety or without it. With the method that you are going to analyze in this section, you will know about the endless opportunities that there are at the same time as hacking a WhatsApp account.
Here is this wonderful high-quality manner thru which you could study WhatsApp chats of someone:
Spyier- Hacking WhatsApp Was Never This Easy
Spyier is one of the maximum popular WhatsApp hacking apps within the world. Check this guide  to hack a someone's WhatsApp account on both Android or iOS gadgets. Due to its cool designs and capabilities, It is used by hundreds of thousands of users globally. Spyier reviews are also great. This is not simply out of twist of fate. The features which are embedded into it makes it stand proud of the rest of the WhatsApp hacks to be had.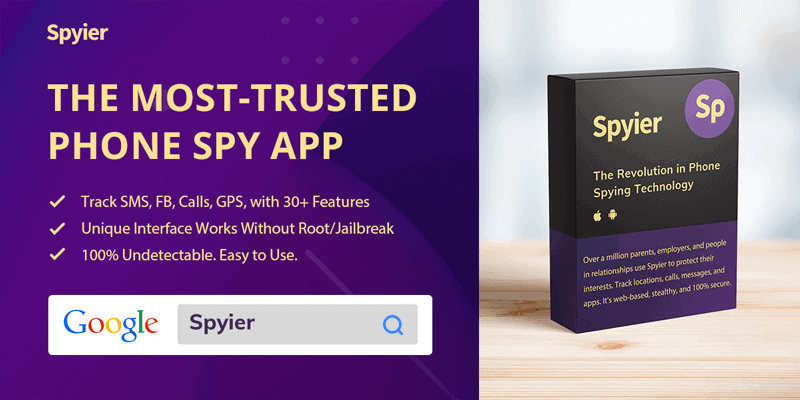 Here are some of the things that make it the best WhatsApp hack available:
How does spyier work
Millions of Users Are Using Spyier
It is a user-oriented app that is designed keeping in mind the convenience for the end-user. What makes it so special is:
Web Interface:
When you are using Spyier, you won't have to download any app on your system be it phone or PC. It will work through ANY web browser due to its dashboard interface. All the features are available here as single click tabs. You won't have to waste hours trying to figure out how it works.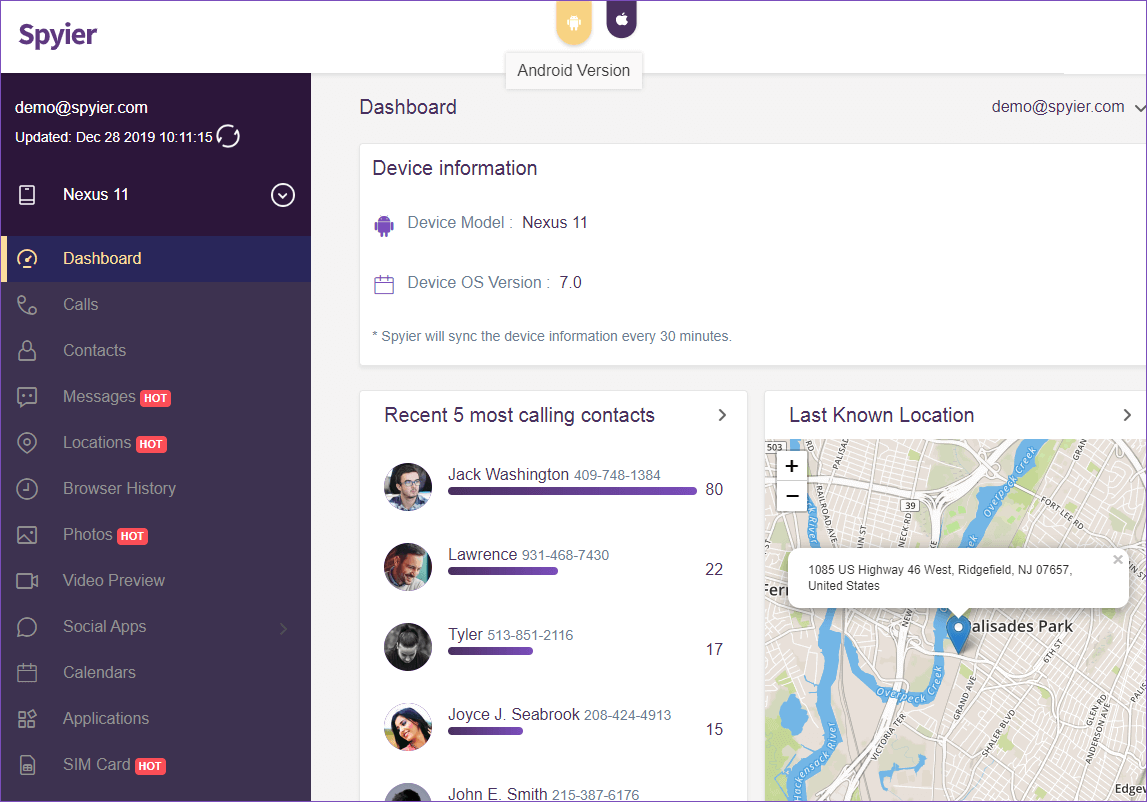 Data Security:
For Spyier, the safety of your data is a top priority. It employs world class security protocols to ensure your data is completely safe. In fact, none of your data is stored on Spyier's servers. It is only viewable on your web browser and the other device.
No Root or Jailbreak Required:
You won't have to root the target phone (if the person is using Android) or jailbreak it (if the person is using an iPhone). Since rooting or jailbreaking a phone compromises with its security, it makes sure that your privacy isn't compromised.
Stealth WhatsApp Hacker:
You can hack a WhatsApp account with Spyier without getting caught and without the other person even getting suspicious. This is due to the special design of Spyier. You will learn about it in the next section. As you can see, it is next to impossible to find the same things in a single app. This is why it is the best in the business.
Hack WhatsApp Without Getting Caught
As stated earlier than, it lets you hack any WhatsApp account without even getting caught. That is due to the excessive stop era that is hired in Spyier. To begin with, in relation to hacking WhatsApp on an iPhone, it doesn't want you to download any app on the opposite smartphone. In reality, you receiver even must contact the opposite telephone at all.
IPhone have the iCloud characteristic prebuilt on the device. Consequently, all you have to do is verify the iCloud credentials of the opposite man or woman, it takes care of the relaxation. When you're going to hack WhatsApp on an Android cellphone, installing a phone undercover agent app at the target phone is mandatory whether you are using Spyier or some other undercover agent app.
Spyier is aware of this and that is why it has a unique Android undercover agent app which is a hundred% undetectable. You may need to get entry to the goal Android telephone as soon as to install it. After that, you by no means want to get entry to it once more (not even to uninstall it).
How to Use Spyier WhatsApp Hacker by Number
In order to use it to hack a WhatsApp account, you just have to follow these three steps:
Step 1:
Sign up for it and get a subscription plan based on the target phone's operating system- Android or iOS.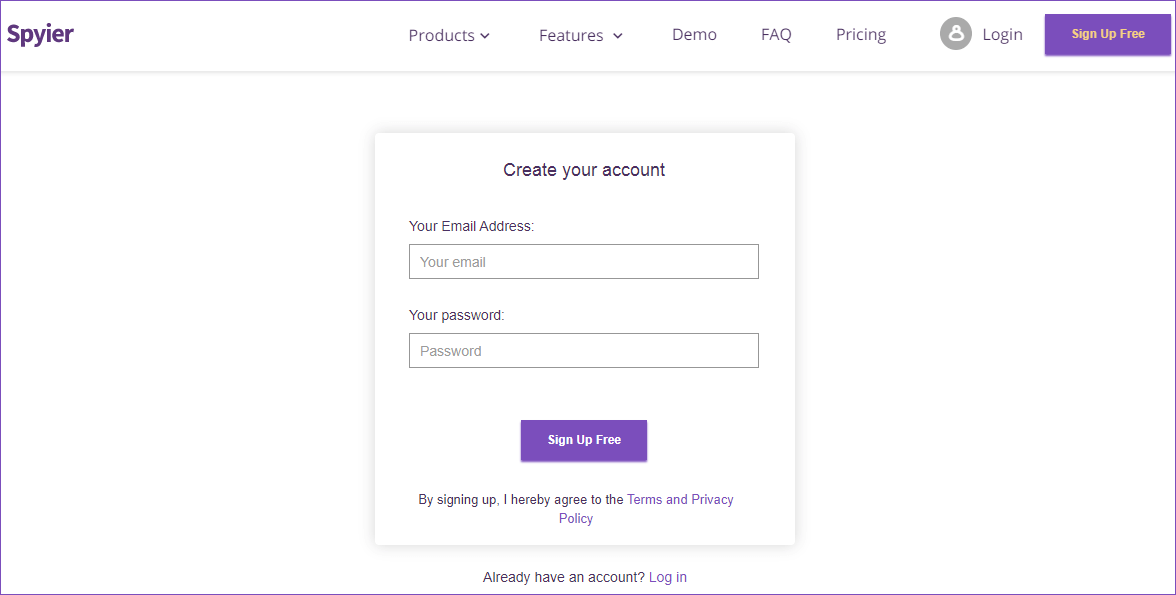 Step 2:
Once you have signed up, you will be directed to the it's configuration wizard. You just have to follow the instructions on the screen here.
a.) For Android phones, download and install the Spyier app on the target phone from the link mentioned in the setup wizard.
b.) For iOS devices, you just need to verify the iCloud credentials of the target iPhone. Give Spyier a short while to sync the data.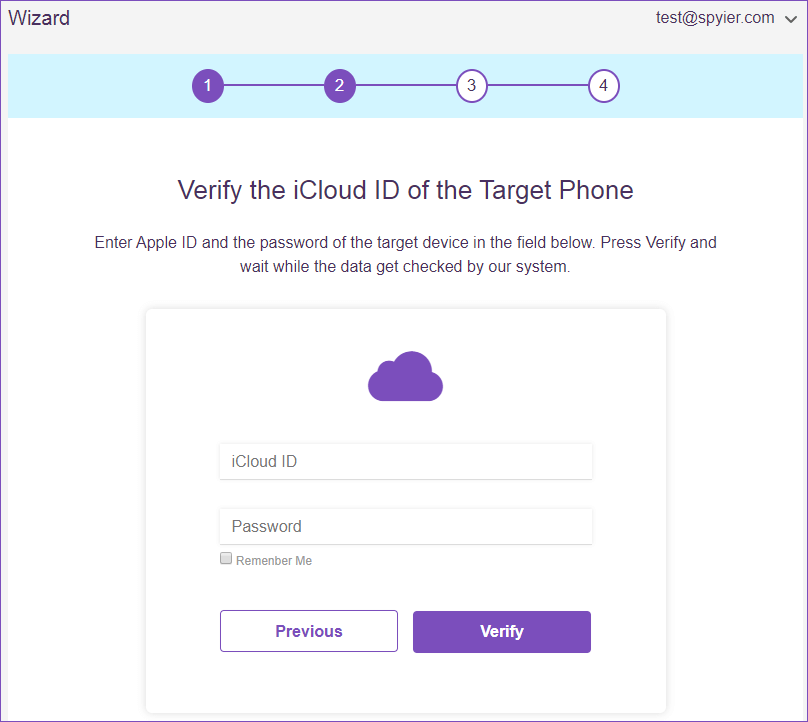 Step 3:
Click on 'Start' and you are ready to track the WhatsApp data of the other user. Once you click, you will be taken to your dashboard.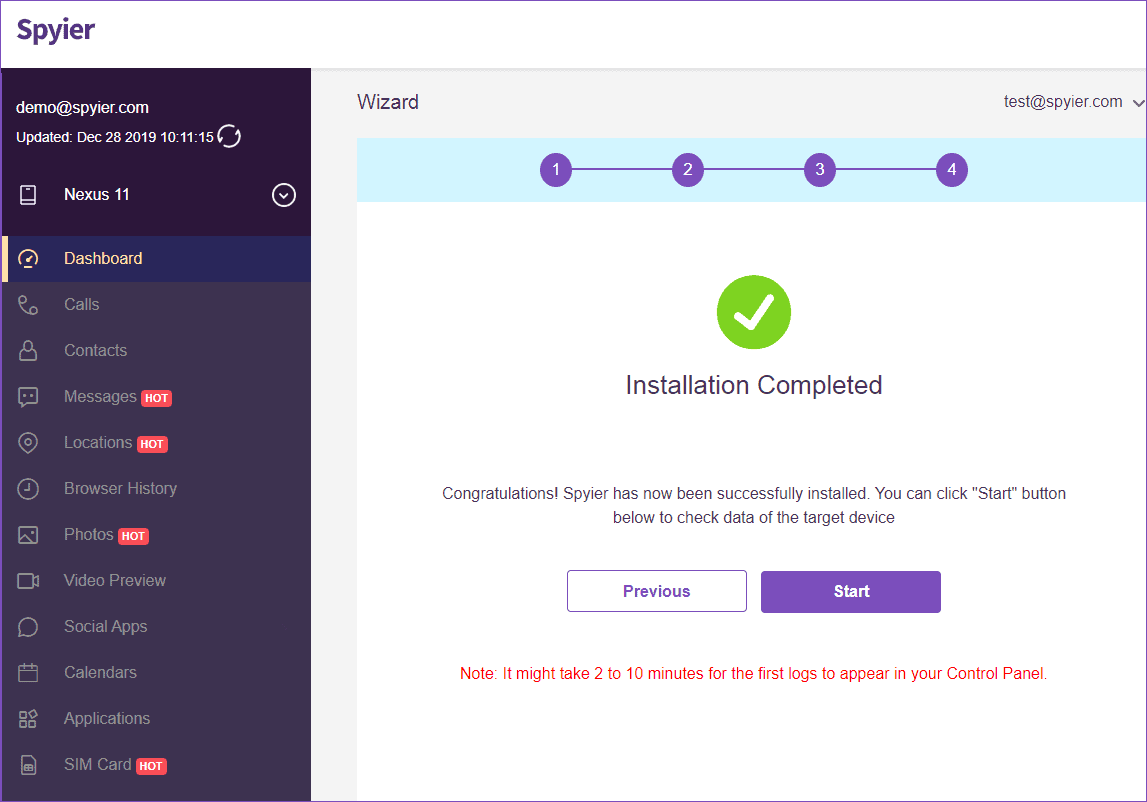 You can see all of Spyier's features here on the dashboard. The WhatsApp spy is available under 'Social Media Spy' tab on the left.
WhatsApp Spy:
Spyier's WhatsApp secret agent is a dedicated module that arranges all WhatsApp chats based totally on the sender/recipient together with different important details. You could even check the messages that the alternative consumer has deleted here.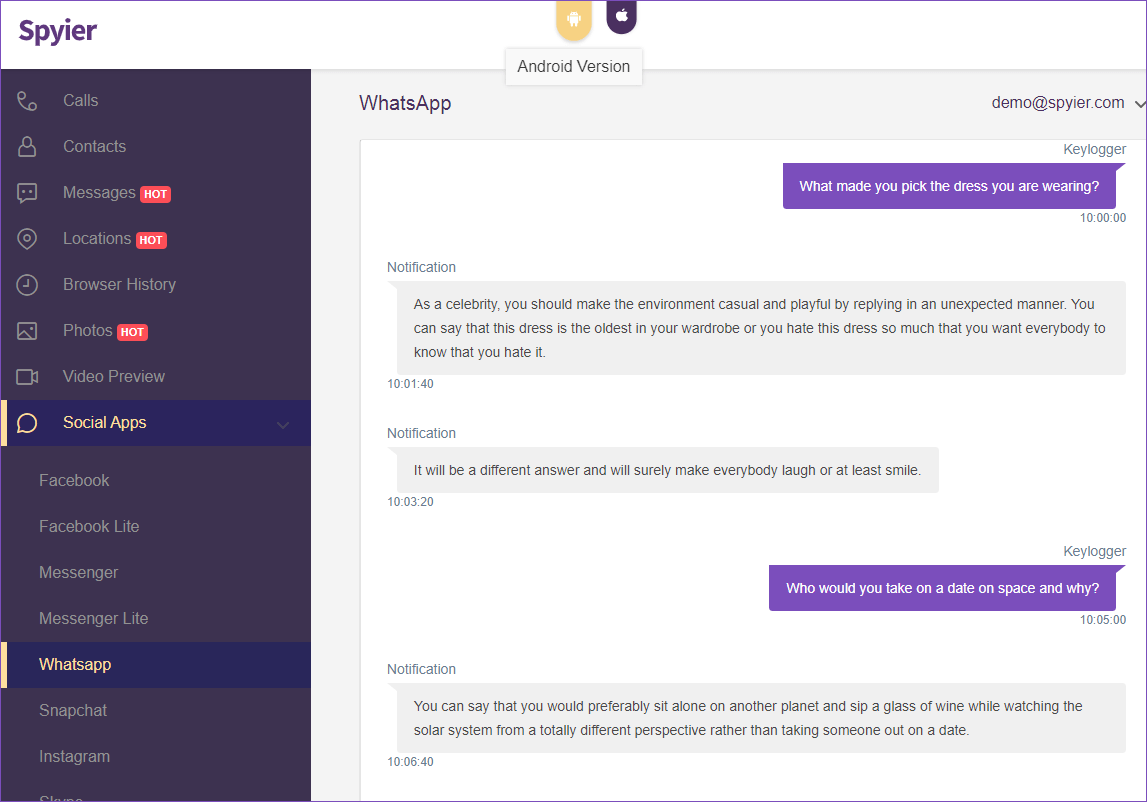 Keylogger:
Keylogger feature is any other beneficial feature that shows you all the keystrokes which might be made with the aid of the person. those logs are arranged via the apps in which they may be made. So if you need to test the WhatsApp messages that the alternative consumer has typed, you may view it beneath this segment too.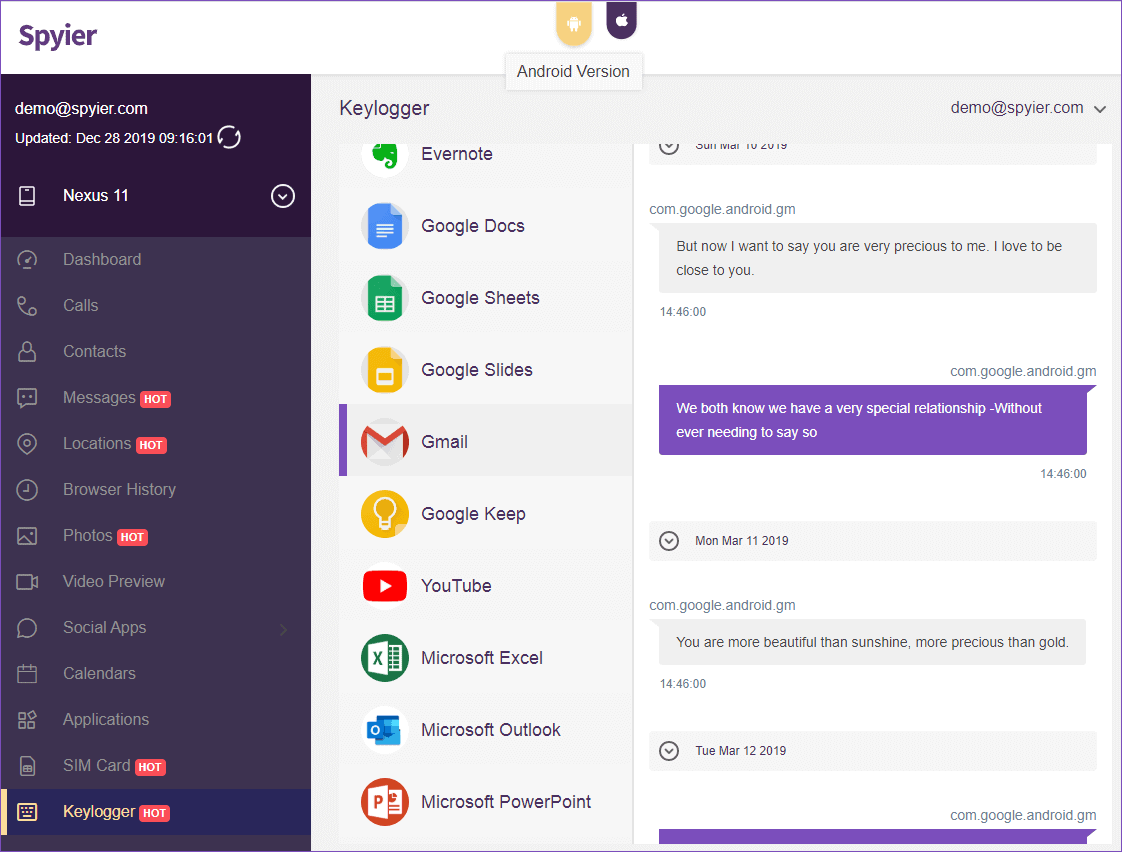 Conclusion:
Identifying a way to hack a WhatsApp account isn't difficult. The only component you want to make your thoughts about is whether you desire to apply to Spyier. They painted properly and could come up with any WhatsApp information.