Long before Saavn, Jio music, Gaana, apps were thought, YouTube used to the platform for millions to search their favorite songs, best quality videos and with the least buffering time among those time. It has been a few years more to a decade still YouTube was launched on the internet and with each day passing the number of YouTube's users are expanding. To this date, it is regarded as the best platform for uploading and searching videos with the best available video and sound quality for free. In the present era, with the growing number of smartphones users around the globe, YouTube has gone on smartphones through their own apps. What YouTube directly not provides is to download its videos. YouTube does not provide download options for its videos, but it does not even deny some other app to download from YouTube. If you want to know about Youtube audio android then you will get few simple techniques with which you can do this.
There are various methods by which you can download your favorite song or the high-quality video on your Android or iOS smartphone.
If you search the Google Playstore you will find that there are not many good apps that can help you with the conversion and the download. Most of them come with thousands of ads and a complete waste of time and phone memory. here are two methods by which you can you can download Youtube audio android from videos on your Android smartphones.
Method I of how to download Youtube audio android
This method is for the ones who do not want to download an app on their smartphone to download Youtube audio android.
Step one: Copy the URL of the Video or Audio from YouTube.
Copy the entire text from the address bar while you have open the desired file on the YouTube.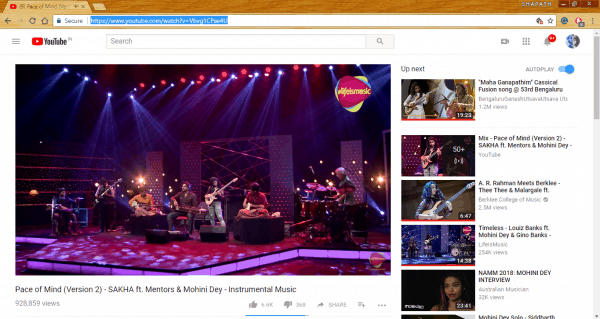 Step two: Open Google Chrome or any other Web Browser from your smartphone.
Step three: Go to the address bar and type- www.youtubemp3.to. Enter the website.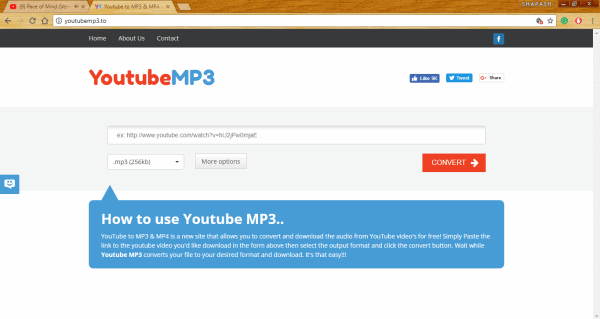 Step four: You will be taken to a page wherein a search bar there is this option- Paste Link Here. The link which you have previously copied (in Step one), paste it here.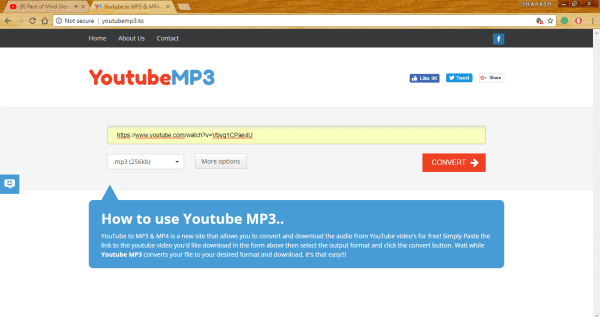 Step five: Below it is the option for the format of the converted YouTube file. Click on it and a dropdown list will appear. There are many formats for converted audio and video output. Select your desired.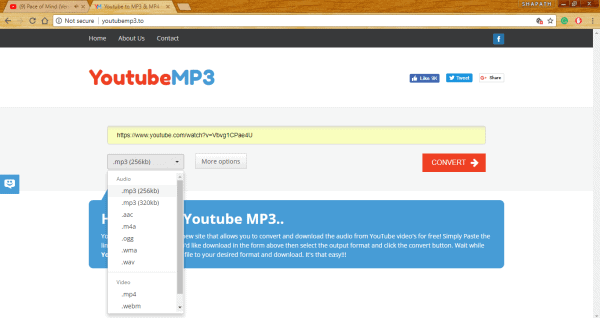 Step six: Click on Convert.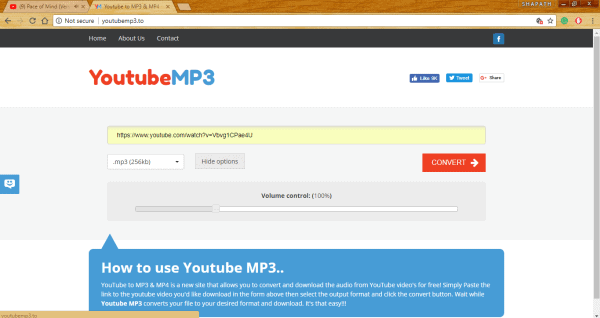 On the screen, you will be shown 'Currently processing your video'. Let the page load. Wait.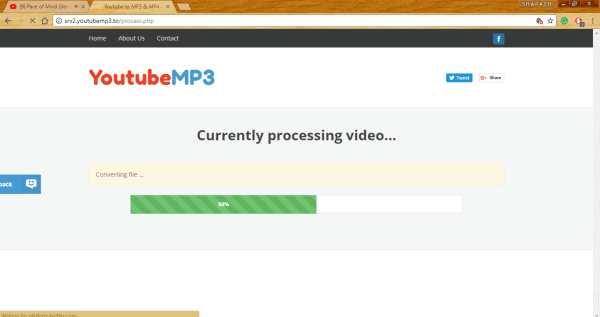 Step seven: You will see your YouTube video converted into audio only. You will be provided with three options- Download, Edit File, and Start Over. Click on your desired.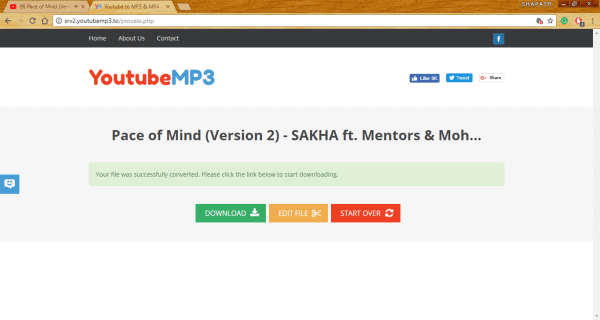 When you press download, the converted audio file asks permission to get downloaded on your SD card or phone memory (depends on your phone's settings).
In Edit File you can trim the converted audio before downloading it.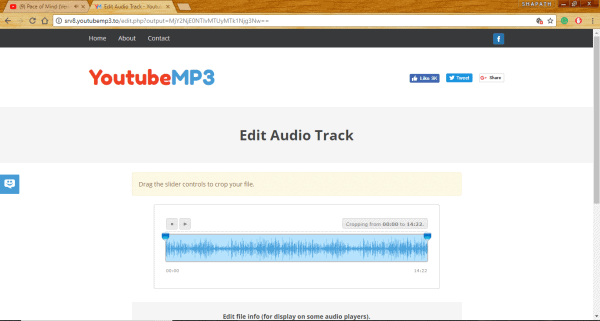 The third option will take you to the homepage of the website.
If you surf through the thousands of app in the playstore offering you to download YouTube videos into mp3 formats, you will find that not much app will come in handy or useful to you. So the second method is to download an app from external source, apart from the Google Playstore and run on your Android smartphone to help you download YouTube video after converting them to Mp3.
Method II of how to download Youtube audio android
This method is for those who want to have a dedicated app to convert the YouTube videos into audios and download them in their phone memory.
Peggo is not available in the Google Playstore. So download the .apk file of Peggo from www. app.peggo.tv/download.
First, you have to check the settings of your Android smartphone before installing the download .apk file on your smartphone.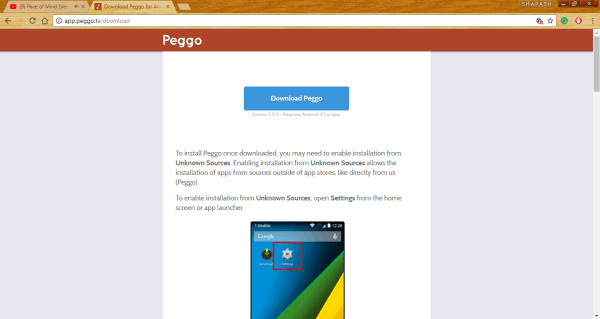 Step one: Go to your phone's Settings.
Step two: Scroll down and tap on Security.
Step three: Inside Security, make sure you select 'Unknown sources'.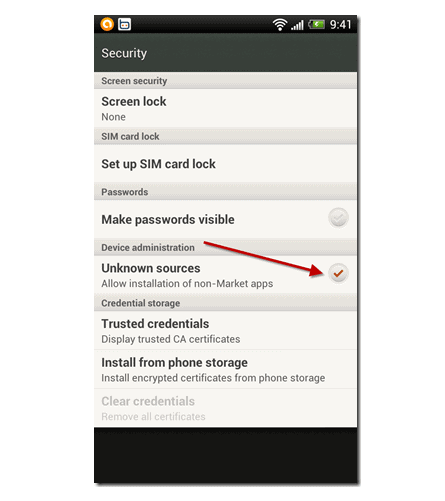 This will allow your smartphone to view and install apps apart from the Playstore.
Step four: You will get a warning dialog box saying this action will make your phone vulnerable to attack. Tap on OK.
Enabling the installation of Apps from Unknown sources on your smartphone lets you install the .apk file of Peggo in just one tap.
Now you have to install Peggo on your android smartphone.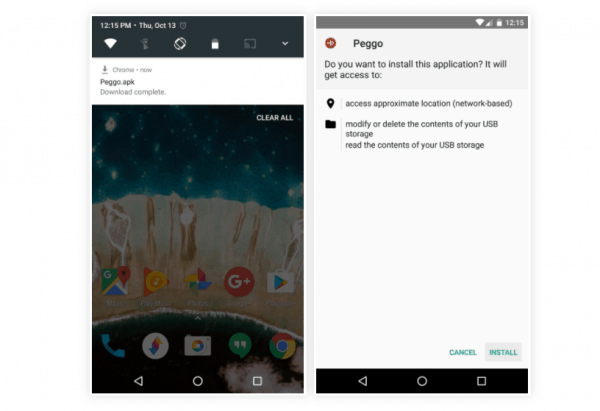 If you have downloaded the .apk file of Peggo on your desktop, copy it to your smartphone. If you have downloaded the file on your smartphone itself the simple go the download folder.
You will find your Peggo.apk file. Open it.
Wait until the app gets installed.
After install, you will find the Peggo icon on your phone.
Steps after Completion of Installation
Once complete installing, now you have to convert YouTube videos into audio format and download.
Step one: Open the Youtube app on your smartphone or you can also visit the site from your phone's browser.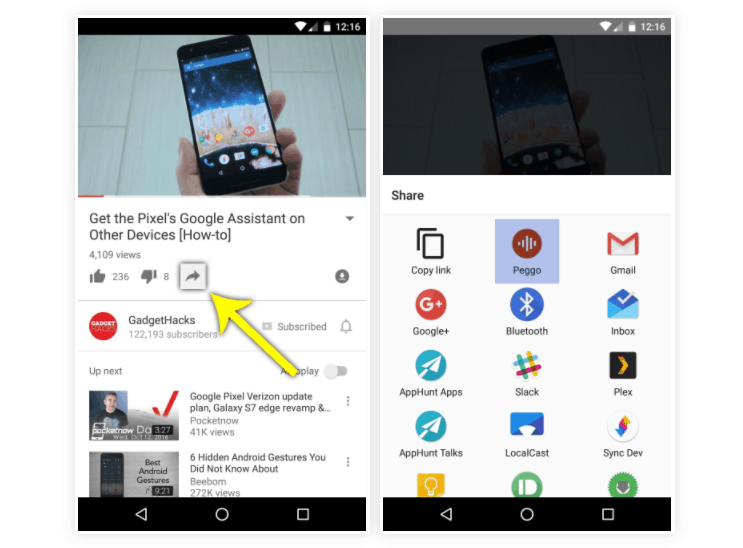 Step two: Search for the desired video.
Step three: Below the video, on the third option from the left is Share. Tap on it.
Step four: You will be directed to the place where you can share the YouTube video on Gmail, Bluetooth, WhatsApp, Google+ and many more. One option there is sharing the video on Peggo. Tap on it.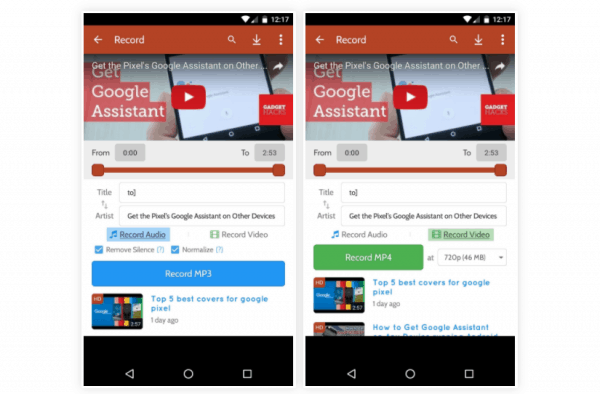 Step five: As soon as you choose to share the file on Peggo, you will be directed to the app where you can download both the audio and the video. Make sure you select the correct destination path and other settings for your audio.
Step six: Make sure you check the two boxes- Remove Silence and Normalize.
Step seven: Tap the 'Record Mp3' button.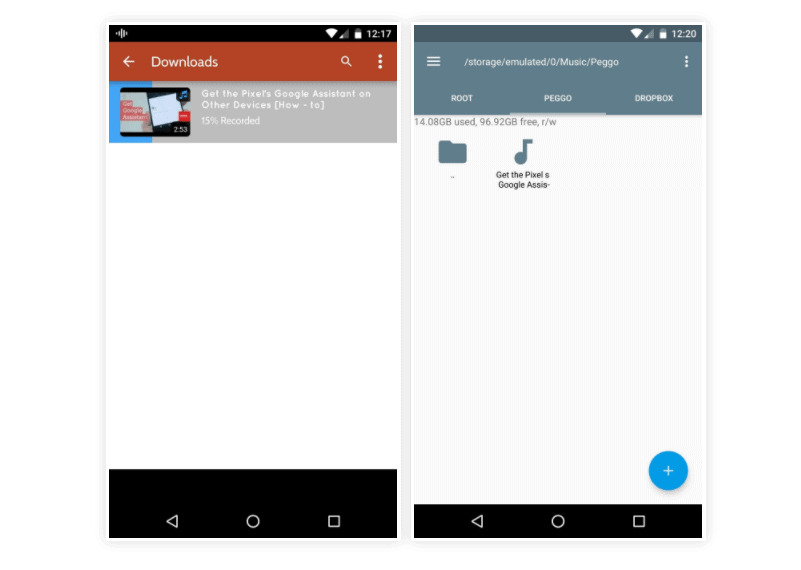 Step eight: Your desired video will start converting into audio format and download on the phone's memory.
Wait for the download to get complete. Once done, open the mp3 file to check the quality.
If you want to get to the root directory of the stored converted mp3 on your phone, Go to- /storage/emulated/0/Music/Peggo.
These are the top two methods that you can follow to get the audio of YouTube video downloaded on your Android smartphone's memory so can listen to your favorite songs anywhere, anytime you desire. Enjoy downloading for free.