It gets extremely baffling when something as simple as turn on Bluetooth Windows 10 becomes a hurricane task. If your Windows 10 device is giving your troubles with the Bluetooth, then keep reading.
All Windows 10 devices have a Bluetooth chip available and in order to connect a Bluetooth device to your PC, you need to turn on Bluetooth Windows 10 first.
How to turn on Bluetooth in windows 10
You can turn on Bluetooth Windows 10 with the following steps:
Hit Windows + I to open the "Settings" app
Click on the "Devices" option

On the left side of the Devices page, click on the "Bluetooth & Other Devices" tab

And, on the right side of the page, turn on the "Bluetooth" switch
You will get a message stating "Your PC is searching for and can be discovered by Bluetooth devices"
You can now select the device that you want to connect with and click "Pair"
It is very simple to turn on Bluetooth Windows 10 PC. Hopefully, that worked out for you. However, if you do not see the turn-on switch, then there is an issue with Bluetooth in your system.
How to find the missing Bluetooth Icon
If you can't see the Bluetooth section in the Devices tab,then how to turn on bluetooth windows 10? There is a possibility that there are some issues with your Bluetooth driver.
Here is what you can do to fix this problem:
The first thing that you need to do is check if your computer supports Bluetooth.
Click on the "Start" button and then select "Device Manager"
Find out if you can see a Bluetooth tab or a Bluetooth Adapter listed in the Network adapters or other devices section.
If you see a Bluetooth adapter, then continue with the solutions to resolve the problem. But, if you don't find Bluetooth adapter in Device Manager, then you have to download and install the latest version of Bluetooth driver from your PC's manufacturer support website.
Now, that you know for a fact that you need Bluetooth access in your system, once that is conformed try the following solutions to fix it:
1: Update the Bluetooth Driver
If you have confirmed that your system supports Bluetooth but it still doesn't work, then you need to update your Bluetooth driver.
You can update the Bluetooth driver manually going to your computer manufacturer's website and downloading the most recent correct Bluetooth driver for your version of Windows.
2: Re-enable the Bluetooth Driver Software
Go to the "Start" button and navigate to the "Device Manager"
Right-click on the "Bluetooth device" option and select "Disable device"

Click "Yes" to confirm
Now, right-click on "Bluetooth device" again and select "Enable device"
Restart your system and hit Windows + I to go to Settings and Devices again.
The Bluetooth switch should appear in the window now.
3: Get the Bluetooth Support Service Running
If re-enabling the Bluetooth driver software didn't work out for you, then the Bluetooth Support Service might not be active.
Hit Windows + R to open the Run box
Type in "services.msc" and hit "Enter"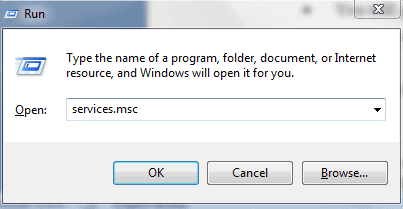 Right-click on "Bluetooth Support Service" and then "Start"
Again right-click on "Bluetooth Support Service" and select "Properties"
You will get a pop-up window, in the "Startup type" drop-down menu, select "Automatic"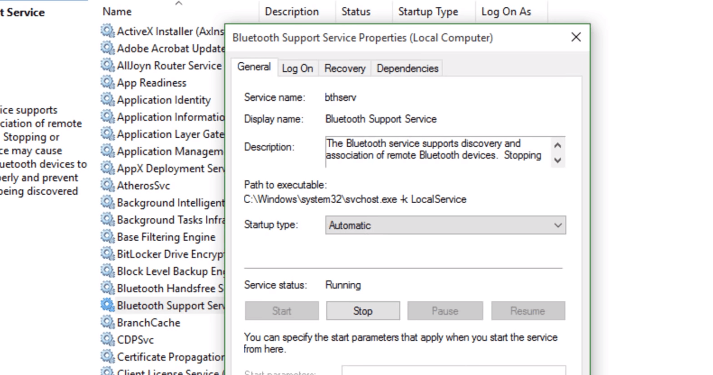 Click on "Apply" and then "Ok"
Again, restart your PC and go to the Settings window to confirm that Bluetooth switch has appeared.
We hope that this guide was helpful in letting your know how you can turn on Bluetooth Windows 10 and how you can fix it if it doesn't turn on.