Best Duplicate file Finder is not hard to find. There are numerous paid and unpaid softwares available on web. But before going into details let us know what a file finder is.
File Finder – Explained

The File Finder is just a Browser Extension that is pre-installed in your computer at time of purchasing it. Most often these pre-installed files bring in some free programs which start degrading your computer's performance. According to experts these unwanted computer programs download files automatically and eat up hard disk space. They sneak in with other software and make your computer slow. Downloading a simple removal tool will ensure elimination of the file completely. Although you must take care that the important files or softwares does not get deleted in the process.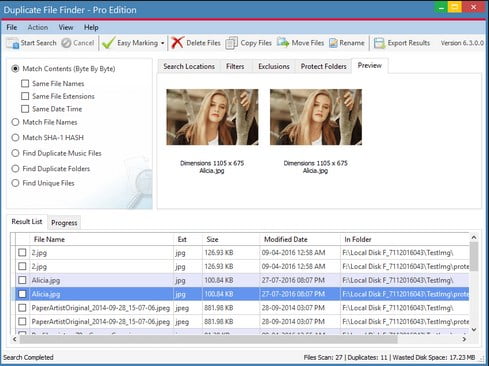 Duplicate File Finder – What is it?

Basically Duplicate File Finder operates in place of the pre-installed one. It saves hard disk space by eliminating unnecessary file and also keeps track so that similar files are not downloaded twice. This will keep the original file safe and avoid copies of it from getting downloaded. People often delete the important files in the process of eliminating unwanted ones. Downloading the best duplicate file finder will save your time and energy in the process.
Features of duplicate File Finder
Works on both permanent and secondary storage devices
Is user friendly and designed to work on different operating systems.
Ensure safety and reliability
Reduces searching time
Multipurpose software, eliminates duplicate and unwanted files.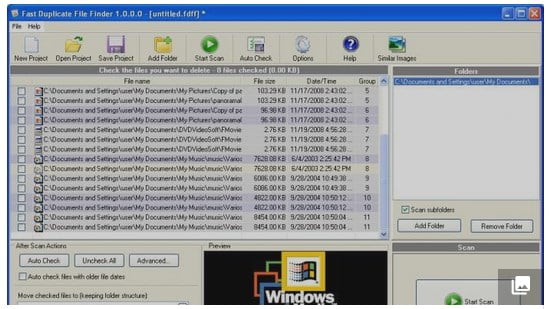 No computers are error free. Most of them develop issues gradually. Thankfully these problems are looked after by users themselves. Due to these easily downloadable softwares and their user friendly nature, it has become so easy. Below is a list of 6 best duplicate file finders.
XYplorer
XYplorer is a file manager that consists of features that are found in both navigational and orthodox file managers. It can run on Operating systems like Windows XP, Vista, 7, 8, and 10. It comes with a Dupes detection feature. This file manager is highly recommended because of its effective way of presenting all the duplicate files by its name, date, type, size, content etc. This helps in cleaning the unwanted materials more easily. XYplorer is a paid software, that comes with a free trial for some months.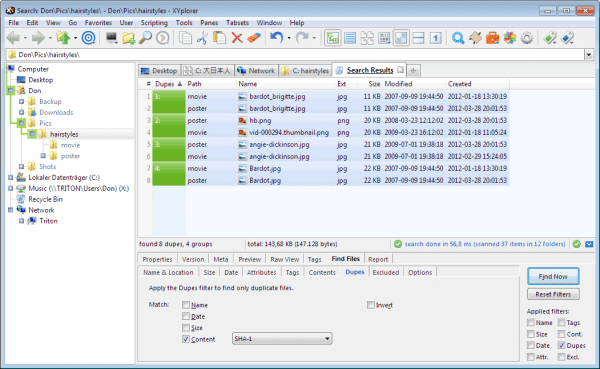 Easy Duplicate Finder
This one is also a paid software, that serves the purpose of diverse and one-click operation. Easy Duplicate Finder is targeted at users who are aiming to get rid of duplicate files from a number of sources, including duplicate tracks in iTunes, Google Drive, Dropbox, Photos, Windows Media Player etc. Keeping aside their traditional folder structure, it offers multiple scanning modes. Easy Duplicate Finder has a special wizard mode which offers you lots of options that makes it easier to specify what kind of clean up you want to do. The software works in windows operating system as well as in MAC.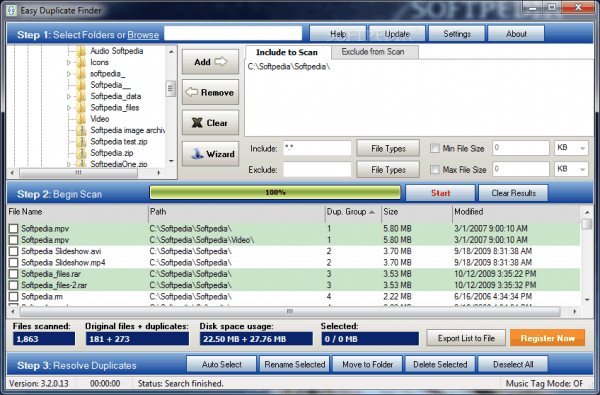 Duplicate File Detective
Duplicate File Detective is also a paid software that comes with uncountable features. While there are traditional options to find out and delete duplicate files of course, the software wonderfully does the act of scanning network drive replacing deleted duplicates with links to the originals. This feature does not exist in the previous softwares. This feature is very essential for MS Word. This is one of the most expensive softwares available.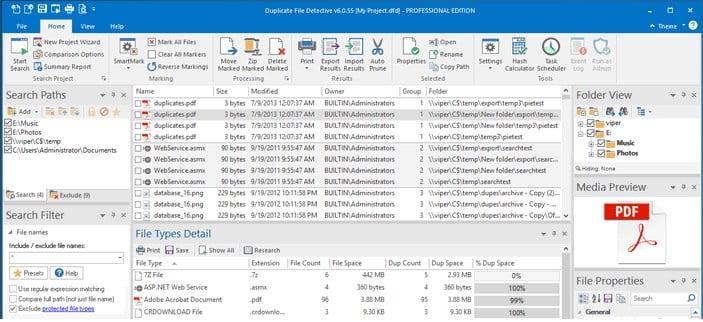 Auslogics Duplicate File Finder
Auslogics Duplicate File Finder comes with the same set of features and tools that the other software would provide you except it comes for free. It scans the entire duplicate program and separates them from the original so that it becomes easier for the users to permanently eliminate them from the computer. The search parameters can be defined in various ways which includes file type, minimum/maximum file size, names, dates etc.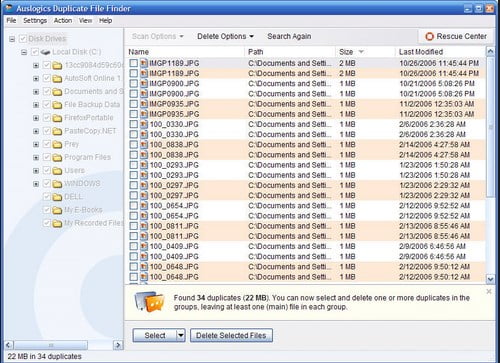 CloneSpy
CloneSpy is  unpaid software that comes with a set of exclusive features. This software works in the same way just like many other paid softwares do. Moreover it offers a distinctive feature which is byte-by-byte comparison for finding duplicate files. It can even search through your local hard drive and network drives and finds the duplicates. This feature is also not available in most paid software.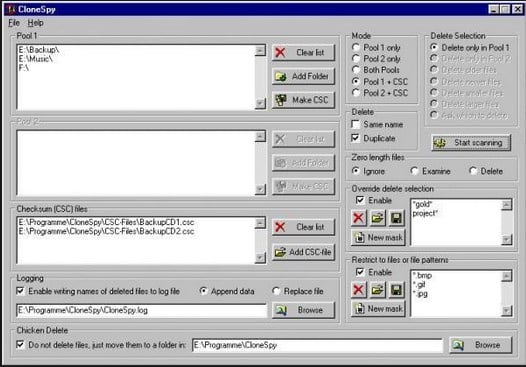 Doppleganger
Doppleganger is another paid software that offers a clean and disturbance free interface which enables users to find and delete duplicate files from their system.  It not only comes with a number of exclusive features and tools, but also provides you with external drives and storage media like MP3 players, memory cards etc. There is a tool that aims in discovering and disposing of duplicates easier. It also has advanced options for cleaning up keeping only the required documents. Since removal of duplicate files can be risky, the software has default options which recognize the original folder from the duplicate. Scanning files is done on the basis of content as well as attributes. MD5 checksum is the protocol used to check the content.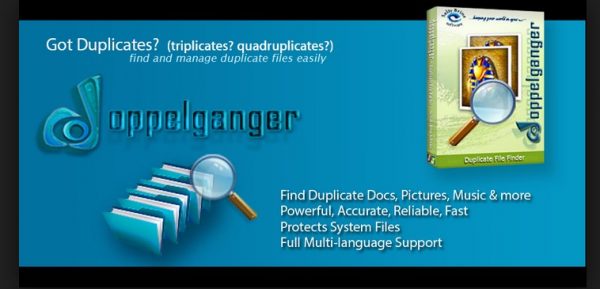 These are the most popular best duplicate file finder which you will get in the market. If you have used any other duplicate file finder then do not forget to share with us.