An Android app can teach you languages manage your schedule, track your eating habbits and what not? So why not an android app which help your mails to be clutter free, games which teach you something and apps which actually looks up to your mental well being?
Here are some apps which would do wonders for you by challenging you brain:
1. Astro Mail App:
I know the efforts which you are put through to clear the clutter in your inbox overflowing with promotions. This application promises to arrange your mails according to your preferences with simultaneous machine learning. The Astro Mail can be set up easily, though syncing with your inbox might takes some time. The app welcomes you with a nice interface and makes your mails easy to view. The app segregates the mails into two categories – priority and others. It allows you to decide what your swipe should do and assists in linking your app to Amazon Echo. The best part is yet to come, your written mails can be scheduled to send afterwards and one can set prompters to remind you reply to the important mails. Astro Mail can be used to link multiple email-id and combine all the mails in one.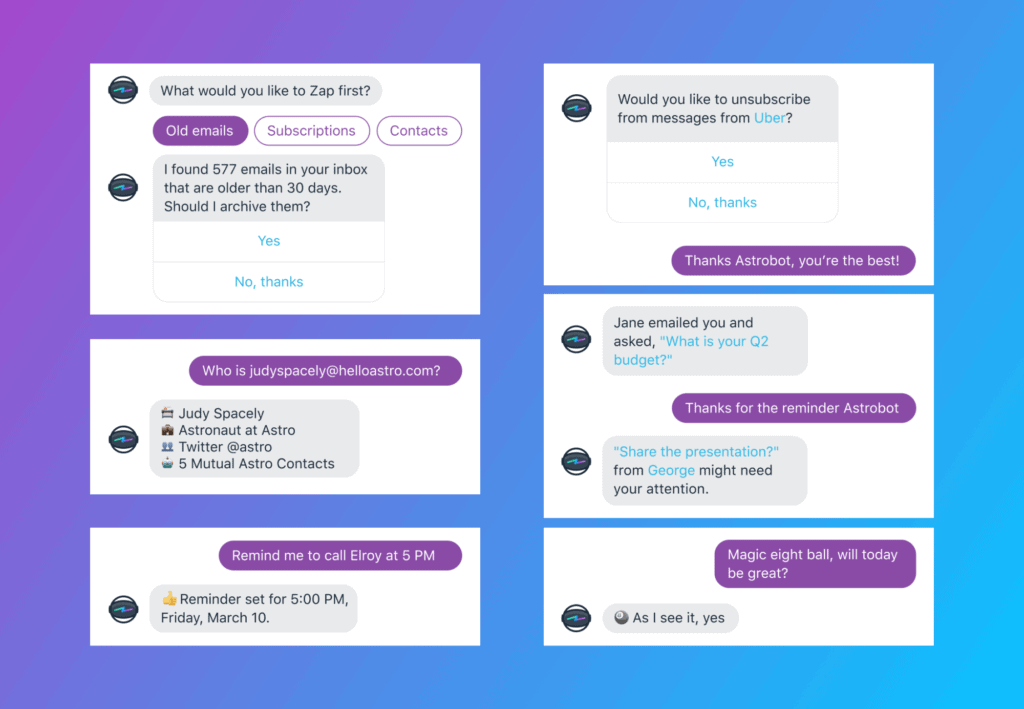 2. Red App:
The puzzle game, Yellow application was rated 4.8 out of 5 by users which was really popular. Well, Red is like a Part 2 of it! This app was developed by Bart Bonte. This Puzzle game has different levels. The aim is to solve the puzzle and turn the screen red. This game just like every other game starts with easy levels and gradually increases the difficulty level. The game does not provide the players with any tutorial. Its designed in a manner keeping its interface clean in order to keep the players focused with a smooth soundtrack. Users who have played yellow will still be amazed to play Red which is pretty addictive game.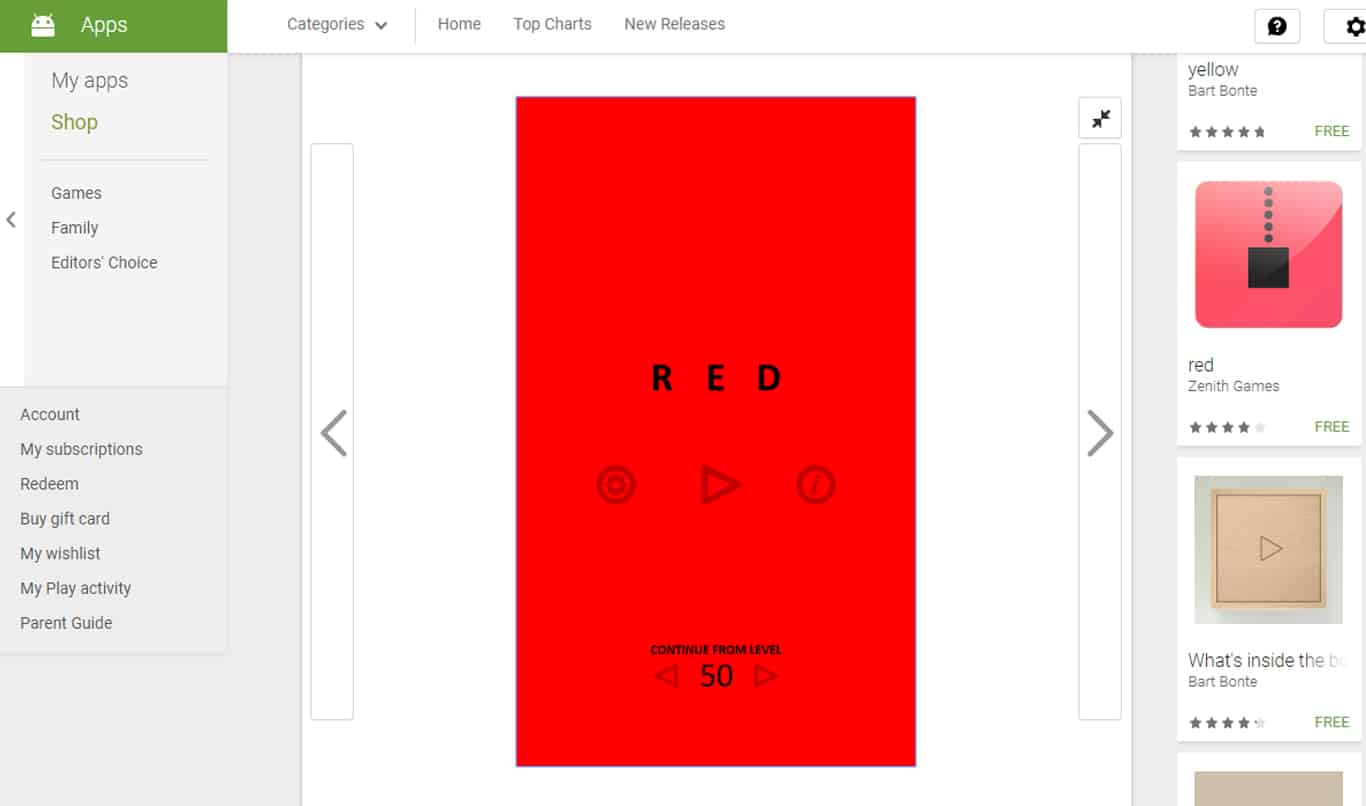 3. Reflectly App:
Reflectly app is designed in order to follow up your mental health. The app allows the user to incorporate their daily data in the app by rating how their day was. Though one cannot completely depend on this app, but you can keep track of your happy moments. This app displays a picture according to the data you have provided. You have the option to choose which emotion was all over you the most for the day and insert the details of your day spent. Reflectly will enquire you and let you know ways to keep yourself happy.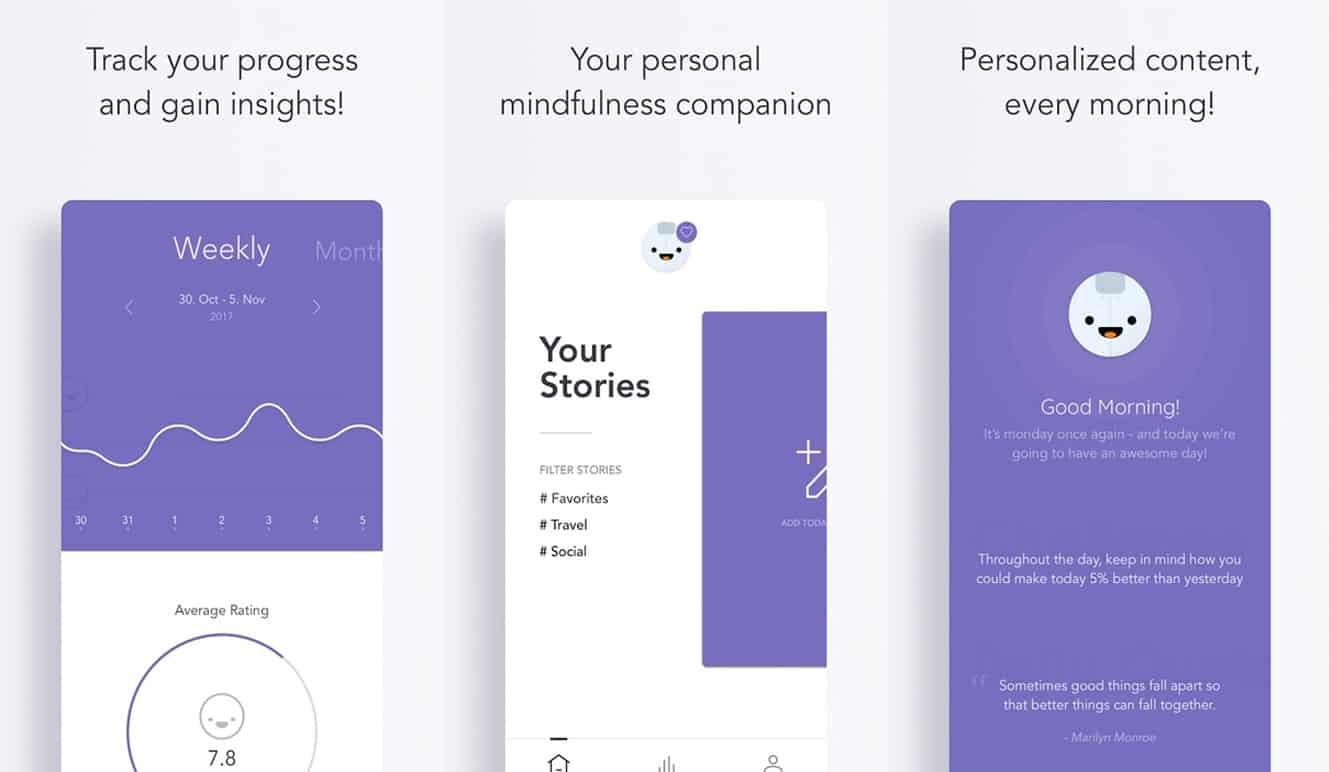 4. Shapes App:
The game application Shapes, is like a puzzle solving game. The name is relatable as players need to use the tits and bits to make a complete closed structure. Yes more like the game you played in your childhood with the cardboard pieces! Except this is on your phone with a lot lesser mess! The format of this is quiet peaceful with a blue background and clutter free. The fragments provided to the players are visible and easy to glide through the screen.
With some amount of brainstorming in the beginning the first 10 levels will keep you engaged to the game. The game does not let you go forward until you finish the initial 10 levels. The game seems to be pretty tough on your brain! But as said by elder, practise makes a man perfect! Its a game of symmetry which will help you out further in this game.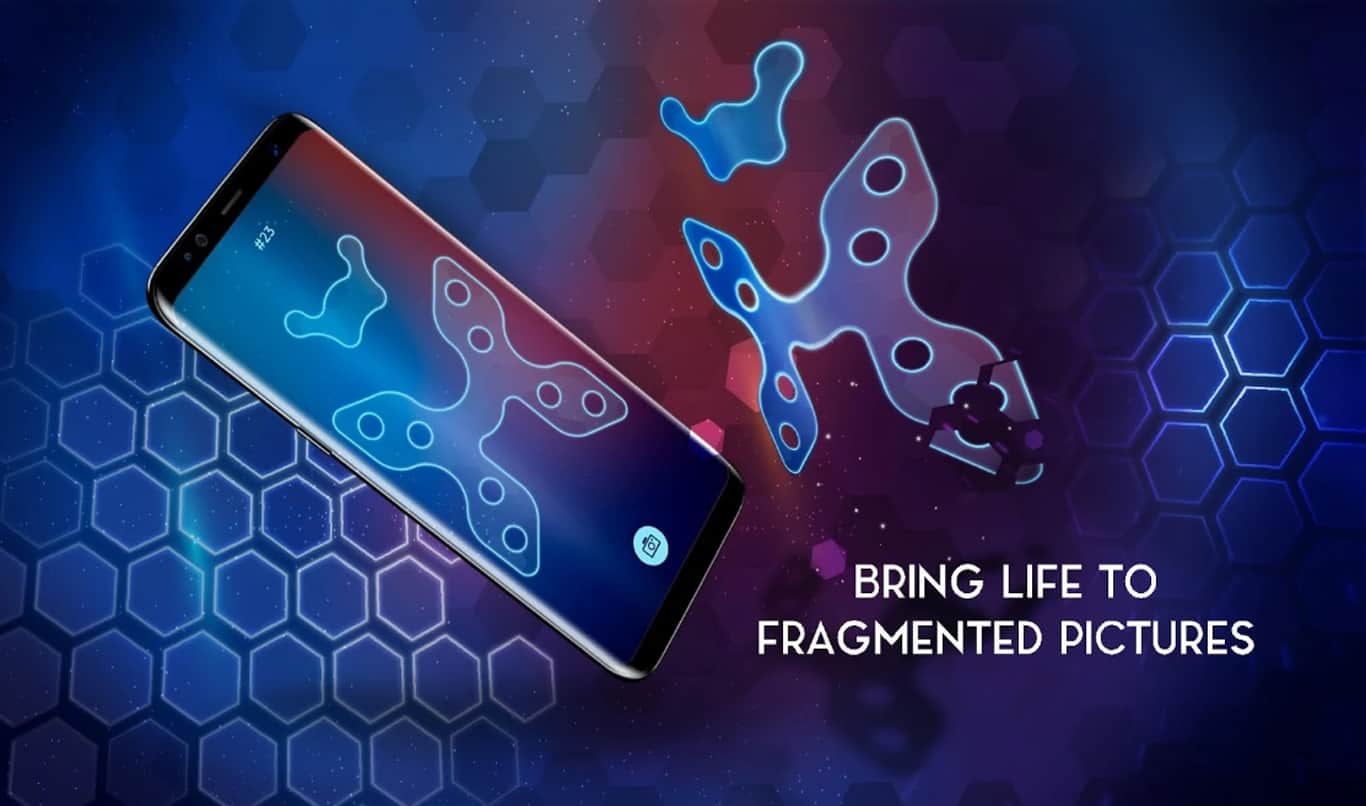 5. Dodge Blast App:
Challenges are what you like? Well this game works the best to make your gaming life hard and mind boggling. It seems like a normal arcade shooting game, trust me it is not easy! This will stimulate your mind and emotions to the ultimate level. Format of this game is, it consists two buttons – dodge and shoot. Dodge option sends a rescue spaceship to your opposite direction, which you need to top in the middle. Adding to which, when you see a space like background there has to be a monster! This reminds me of the games I used to play with my elder brother when we were kids.
Monsters in this game will be deeply in love with you to find its way out to reach you. You are his favourite meal understand! All you can do is to destroy those cute monsters and live your life happily ever after. Sounds pleasant, isn't it? But this game does not get over that pleasantly, with all that frowns on your face. You'll love it!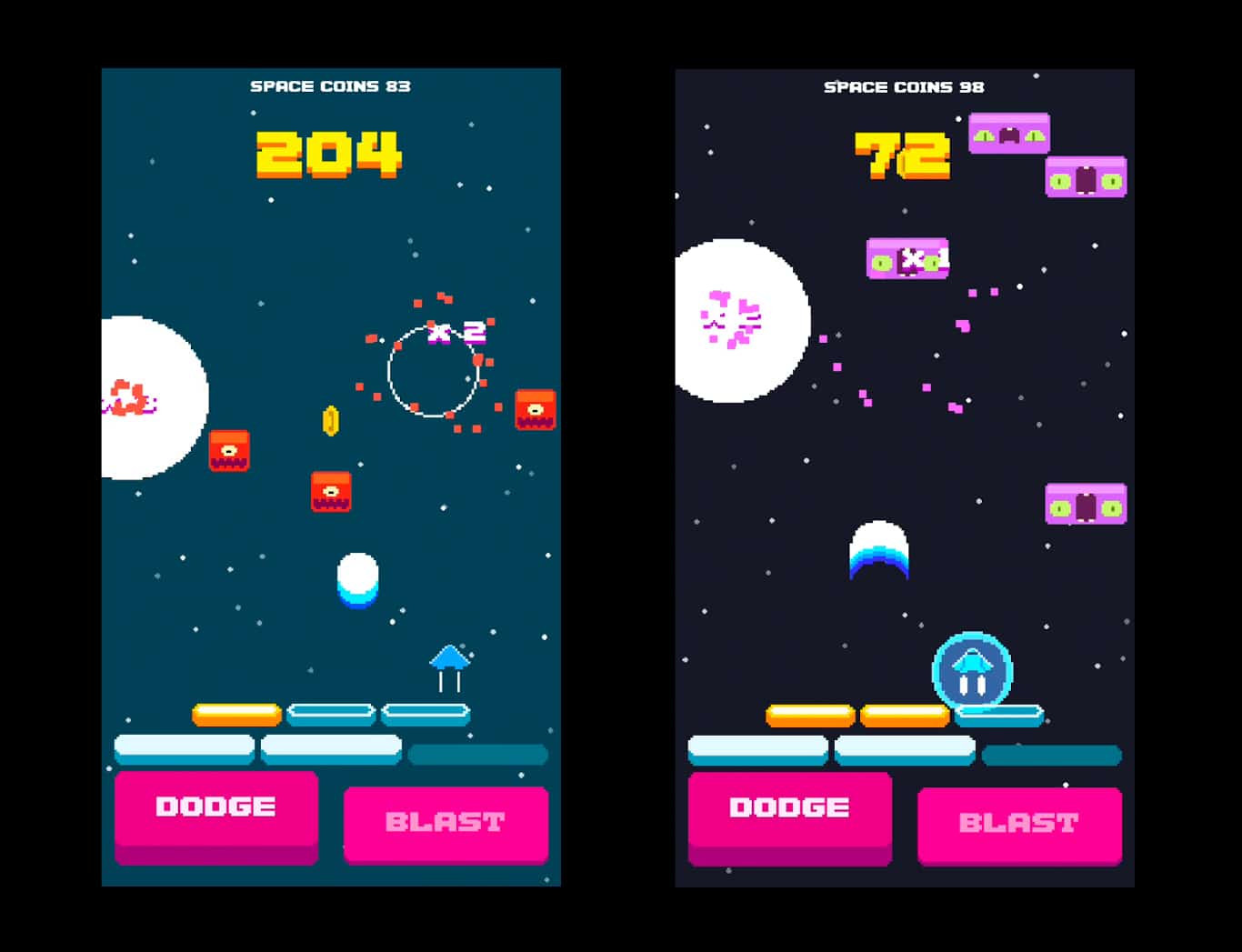 6. Sandiego Inc App:
Are you the one who would love take up a magnifying glass sniffing out a way through clues? This is a game for you. Solving the clues provided to you and uncovering the stolen objects by finding them along with some travelling, is the major part of this game. Learning world map subconsciously with all the twists and turns that this game puts you through is also pretty amazing! Solving cases, uncovering truth are the mains. Which part of the world you want to do it? Will not be a limitation. It also includes realistic events in it like filing an arrest warrant. Detectives don't handle jailing the prisoner part right?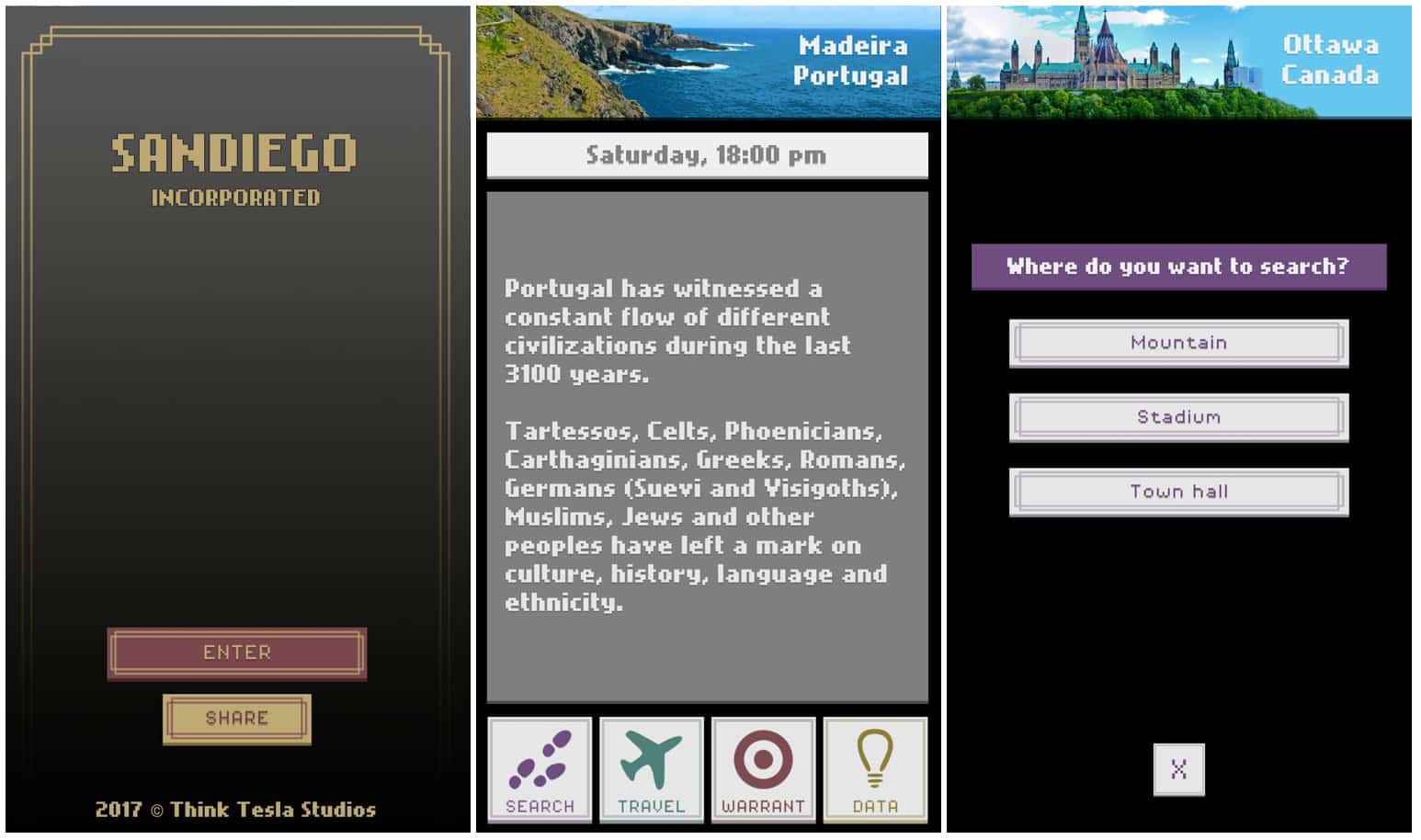 7. Mind Construct App:
As the name suggests, it is more about how you construct your characters memory. The character provided to you is amnesiac. By gathering the pieces of his memory you'll play a role in constructing his memory which pops in a visual and textual format. Of course, there are villains! How can a game be complete without obstructing elements? The story is related to some Sci-fi fiction and the planet earth. This is pretty interesting, as you unveil the mystery!