For people with English as the second language may be a bit difficult to write in proper English without best grammar checker tools. Some type of mistakes like grammar mistakes punctuation mistakes, or English syntax errors is common if you have English as a second language. In a corporate world, getting a good in your field isn't easy if don't have excellent writing skills in English. Moreover, English is a global language and you can use it to communicate anywhere you go outside your home country. If you are a blogger, you can also read our article 12 Tips to Write A Reader Friendly Article

In this online world, many webmasters, bloggers, writers need to error free and fluent English to attract their clients and to make sure that the message is reaching to their audience in a proper way and is understandable. Nowadays, people are more devoted towards freelancing works. They have worldwide clients and online grammar checker tools are necessary if they don't have a good running hand in English. You should also check these Interactive Online Learning Apps to sharpen your skills further.
Even I use online grammar checker tool to write error free articles. In this article, we will mention some best sentence corrector tools online to let you write proper blogs, articles, messages so that you would not face embarrassment by writing wrong English.
Here are the Best Grammar Correcting Tools to help you write better.
Grammar checker tools use an advanced technology to correct you, whenever you write wrong English. After writing your text, you can use these to tools if there is any grammatical mistake or punctuation mistake. The tool will highlight your errors in the text and will give the explanation of the error. It will suggest some right options from which you can choose the best option which suits your text best. If in any case, you feel that you have written correctly, you can reject the detected error by the tool. So let's start with the very first and best grammar checker online software.
1. Grammarly Grammar Checker

If we talk about best grammar and sentence checker online, then Grammarly Grammar come at the first position. It is used by many blogger professionals, article writers to write in a proper language. It is one of the best grammar checker tools which will let you correct spelling mistakes, grammatical mistakes, punctuation mistakes. It is free to use and has a premium version also. The premium version includes some other features like plagiarism detection, vocabulary enhancement.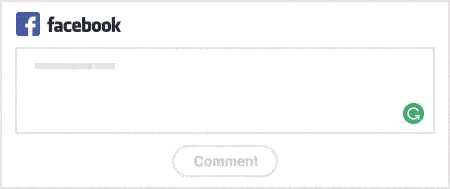 You can download its web browser extension to let the tool automatically detect your mistakes whenever you will write on the websites. You can also use its online version. You can directly paste the whole text to check the grammar mistakes.
Related: Best free brochure templates for your startup
2. After The Deadline

This is another powerful and best grammar checker tool online. This spelling checker software is designed by Automattic, the company who gave birth to the most powerful blogging platform – WordPress. It is a robust spelling and punctuation checker tool which helps you to write more efficiently. The tool is very simple to use as like other tools you have to paste the whole content in the box to check the error. The web browser is also available which will automatically detect errors when you will write in the browser. Do you want to know about The Ways To Increase Blog's Audience
3. Ginger Grammar Checker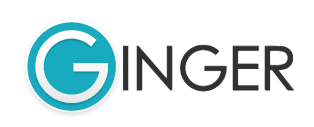 Ginger Grammar Checker is another excellent grammar checker which is amongst the top grammar checking software. it lets you correct a vast range of writing errors and proofread your text as you type. It rephrases the sentences to improve your writing style and clarity with context-optimized alternatives. The tool is available online as well as desktop software is also available. You can use this tool on Chrome, Safari, Android, iOS. You can purchase any plan from its various premium plans. Students will get an additional discount.
4. Spell Checker

It is another online spelling checker tool that will help you to write more efficiently in English. It is free to use online. You can paste the whole text to check errors in your writing. There are several ways to use this tool. You can use it in MS Word, you can make use of the dictionary to double check spellings, you can use it in google also. The tool is available in 24 languages. The online grammar checker is free to use, but if your want to use its software offline, you can purchase it. You may also be interested in checking Free & Automatic Call Recorder Apps for Android.
5. Paper Rater

Paper Rater is completely free online spelling and grammar checker tool. It does not have the desktop version and you don't need to download it. It is used many freelancers, bloggers, students, authors, content writers and is one of the best grammar checker tools.
The tool uses Artificial Intelligence, Data Science to analyze results within seconds. You don't need to sign up or sign in to use this tool. The tool allows you to find pesky mistakes, plagiarized text and even improves your writing skills.
Final Words
Although there are various kinds of tools which you can use, but time savior tools are always recommended. Many professionals prefer to check their content before submitting publically. The another point is that it doesn't make any sense if we use multiple tools. You can choose that tool which suits best for you. All the above grammar checker tools are best and powerful. But if we compare from the above tools, Grammarly is the best in my opinion.
If we missed any great tool, or if you have any doubt, please let us know in the comments.