You can probably put together a blog post comprising a few hundred words in a jiffy. But can you make it absolutely readable and reader-friendly? What do readers really like and what are their comfort levels? Successful bloggers have contemplated these aspects and figured out how to write a reader-friendly post. Here are 12 of the methods that they use.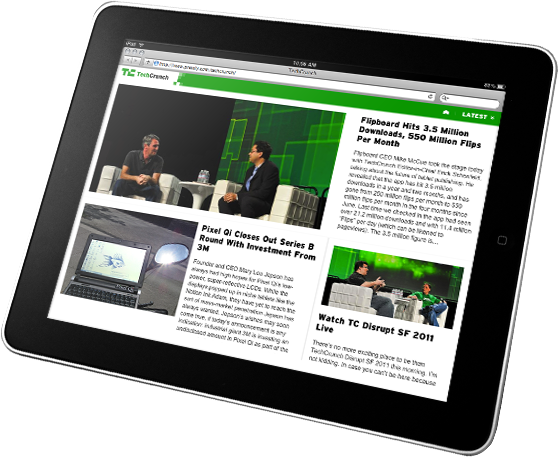 1. Remember You're Writing For People
You may be selling a product or service and use content mainly to generate traffic. You might be focused on getting organic traffic your way through search engine and forget that your content has to please people as well.  Always keep your readers in mind, and not search engine spiders when you pen your content.
2. Use Headers And Sub-Headers
Very few people have the time or the patience to read through unbroken pieces of text to figure out what you're trying to say. Most often, people tire after reading the first couple of paragraphs and give the rest of your post a miss. Be sure to break up your article into distinct paragraphs, aligned under relevant headers and sub-headers so people can read and digest the material easily.
3. Always Pen A Good Intro
This allows people to grasp your content's objective in a few seconds, and decide whether they want to invest more time on it or not. Your intro should be brief, to the point, and describe exactly what the post offers and what the reader can learn from it. Your intro should convince people that it's worth their time to read through the rest of the text.
4. Don't Use Keywords Irresponsibly
We all have to use carefully positioned keywords so that search engines are able to index our pages accurately. Still, throwing in keywords at random into sentences that don't flow naturally is a huge negative. People who visit your site to check out your content and products will actually be offended if you use keywords irresponsibly. Be careful where you put in keywords and pay attention to how your sentences flow. Your keywords are for SEO purposes, not for readers.
5. Make Sure You Check Spelling And Grammar
Don't insult readers by publishing a piece of content that's badly written and is full of grammar issues. If you do so, you will lose your reader's respect, not to speak of Google Panda coming down heavily on you. Take care to scan each piece of content carefully before posting it. Run your spelling and grammar check software twice before posting.
6. Use Short Sentences And Paragraphs
Today's web readers are harassed for time; they have much to do and still want to catch up on their favorite blogs. Respect their time. Use short, crisp sentences and keep your paragraphs limited to 3 to 4 sentences. Most people skip over large paragraphs that look never ending.
7. Create Authoritative Outbound Links
If you're citing referenced material, provide outbound links to authoritative sources for best impact. Provide links to other sites that may provide additional information to the reader as well. Readers who want their facts perfect will appreciate the extra effort you put in. Don't put in random links that interfere with their reading.
8. Keep The Layout Simple And Readable
How much time do you spend reading content that's interspersed with large quotations, sudden large fonts and bracketed columns in a magazine? Don't you wish that the magazine creators would focus a little less on fancy layouts and a little more on readability? Your blog is a sort of magazine; keep your layouts simple and readable.
9. Watch Your Fonts
Weird looking fonts may seem like a unique touch to you but are usually a bother to readers. Not everyone has twenty-twenty eyesight. Weird fonts, changing font size throughout the post, using multiple fonts and colors in a single post can put people off.
10. Use A Reader-Friendly Template
Your blog template must be attractive and unique but should not disturb reader's focus. Use text and background contrasts imaginatively, and keep them positive. Negative contrasts such as white text on black background are to be avoided at all costs.
11. Don't Use Big Words
Unless you're writing specifically for Harvard graduates, stay off the big, unpronounceable words. Keep your writing simple. The rule of thumb is this; any high school grad should be able to read and understand your post perfectly without having to open a dictionary.
12. Write Simple But Effective Headlines
A crisp, attention-grabbing headline is worth a thousand thoughtfully written blogs that no one reads. Grab your readers with headlines that make them want to read through your post. For example, if you are writing a post on writing good headlines, title it as, 'How to write attention-grabbing headlines' and not 'Writing good headlines'. You get the drift.