There are a plenty of mobile apps in the education category. But trying to discover some of the best ones might be time-consuming and unrewarding. Apart from this, there are too many options that you get to choose from. This, in turn, becomes a trouble to go through the available and sometimes unrated apps trying to figure out which one is worth downloading from all that bulk. Given here are some of the best educational apps which may help you in learning just about anything, online.
Khan Academy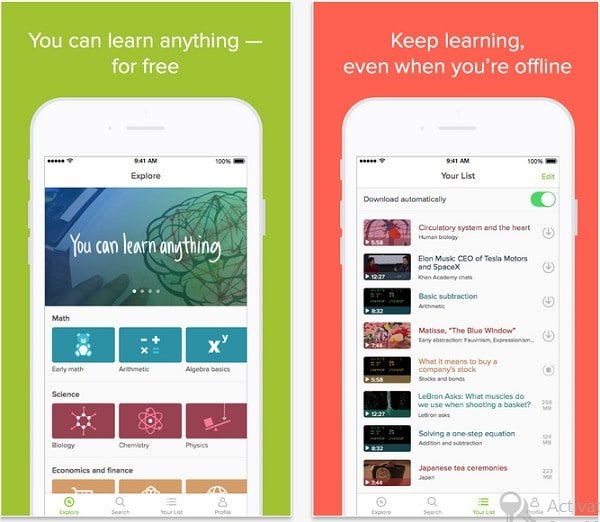 This app is really informative and is very easy to understand. It's great to take up upcoming tests and is probably the best education app ever. Rated 5/5 in the App Store, Khan Academy app comes totally free. According to the makers, this app allows you to learn almost everything without any cost. It has a vast array of topics and over 10,000+ videos in the app. You can learn almost everything ranging from chemistry, physics, biology, history, math, finance to business. Other than that, you can also track your progress as well as download any video you want to watch that offline.
London – A city through time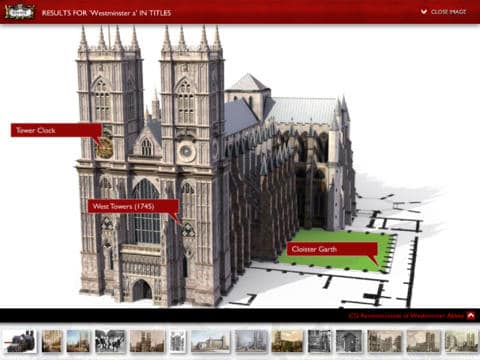 This is a map with a guide and table book. It helps you get through time and demonstrate the full interactive glory of 2000 years of London's history. The app has a history timeline, maps of the London city, audio recordings, photographs of London, commentary and 3D drawing of the great buildings. All these attributes make the app a must buy for those who are from London or elsewhere with a taste of learning about the city.
Star Walk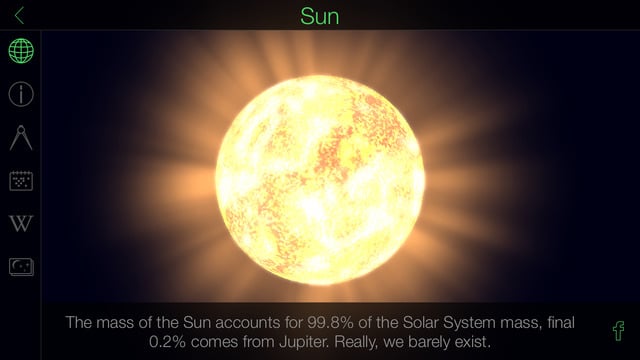 Star Walk is a must-have app for the stargazers consisting of amazing graphics. All you have to do is point your iPad to the sky and the app lets you know what you are looking at. It has the ability to label almost every star, satellites, and the constellations. And the best thing about this app is that you don't even need an internet connectivity to run it.
Wordflex Touch Dictionary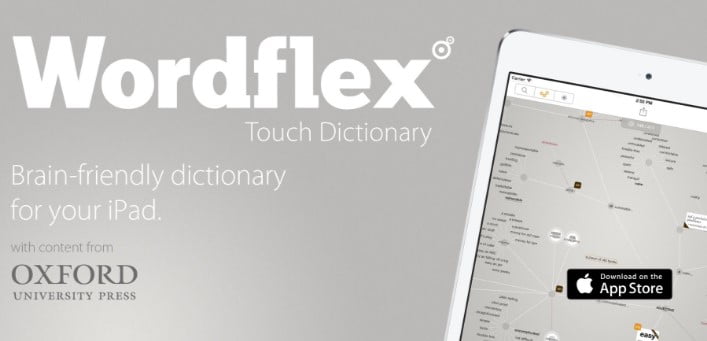 This app is for that geeky and grammar nazi audience who loves to play with words. There are about 3 million language nodes in the dictionary. The app was developed in association with the Oxford University Press and it takes the idea of mind mapping to the very next level. Talking about the interface of this app, it's pretty cool and has easy navigation that takes you through the tree-structure of exploring language. It has a flexible search process, a good audio pronunciation of the words and tree-based view to easily navigate. Also, it makes your learning easy.
TapQuiz Maps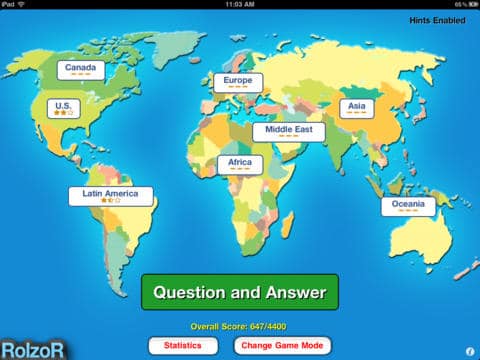 TapQuiz Maps is a very interactive and fun way to teach you about the countries of the world. The game is simple. Some questions will appear on the maps and you'll have to just tap in the right answer. A score board is also given to track your scores. It's a quiz tool that helps you in learning about the names of countries.
TED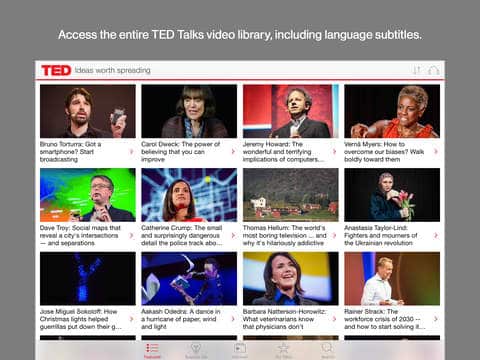 This is an app allowing you to access some of the best inspirational and informative speech content ever. You can listen to the TED TALKS from the comfort of your chair. The app tends to cover topics like life, technology, education, science, music, and business. It has a library of over 2,000 videos which can even be downloaded and viewed offline.
The Design Museum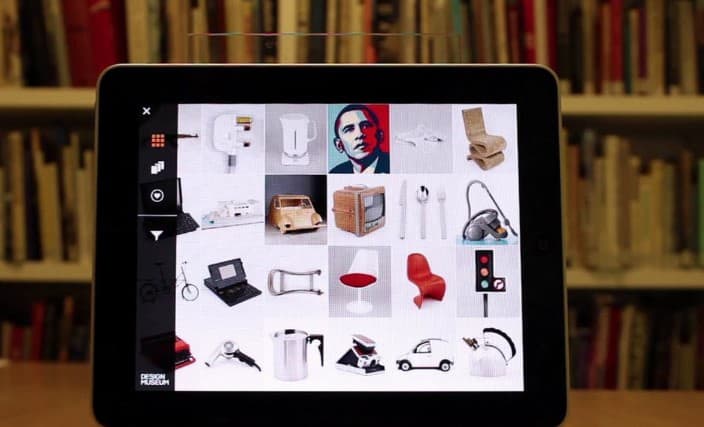 This is an app that does a bit more designing and a lot more functionality. It is for all those who are interested in design. The design museum collection app is made up of over 3,000 objects that range from the early Modernism to the cutting edge of contemporary design. The museum of London has undertaken 59 remarkable objects from their collection in order to explore them & view them through photography, or images.
Revision App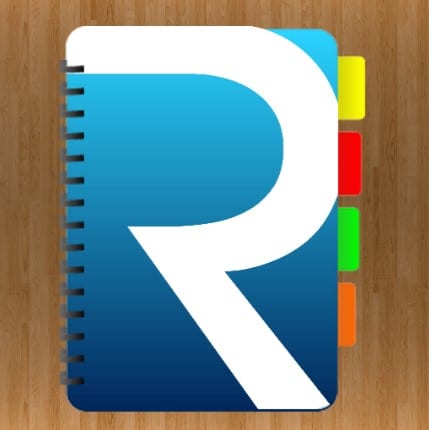 This is an ultimate revision tool which covers English, math, business, chemistry and economics. It's a great educational app for revising when you are traveling as under such circumstance no one wants to carry heavy books hence all you need is this app. They have over 2 million flashcards and revision notes. Other than that you can even save your own cards in your folders.
iTranslate Ultimate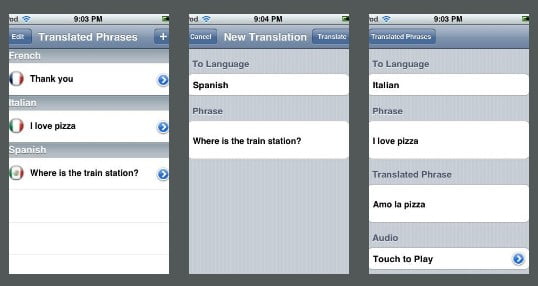 This app allows you to translate words between Spanish, English, German, French and Italian. Such an app comes very handy when you meet people from other countries. You just have to get this app and translate whatever you want to say & view your results. It helps you in learning about languages.
MathU RPN Calc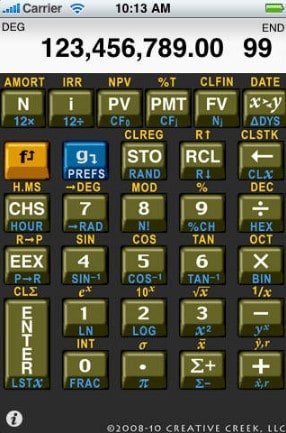 This is just a calculator developed by a Ph.D. student from MIT but mind you, the app is based on the Reverse Polish Notation and has over 80 functions that you need while calculating any math problem. It's basically an advanced, scientific & financial calculator which is designed in the spirit of classic HP calculators. Quite interesting!
Education has never been so fun. Hence pick your favorite amongst the collection of these best educational apps (as most of them are free). Students always like the interactive nature of learning. Therefore, this is one of the best ways to engage in the knowledge gaining process.