If you are reading this, then definitely you are of those who are looking for a solution to keep your personal sensitive files private and secured from the curious eyes all around. People use Android operating system extensively for a wide range of purposes. Nowadays, it serves as a great place to store things other than computer and hard disks. Mobile phones come with huge space of memory, so storage becomes no problem at all. Just like computer, the internal storage space of our mobile phones can be used to store personal things such as pics and videos. Our personal things are important to us and we can hide them from others. But nowadays many people around us are tech savvy so just hiding may not be enough to hide personal files. There are many applications free at play store that ensures additional security to hide your files from everyone around you. I would suggest, the app "Folder Lock" for I am using it on my Android phone and I have been highly benefited from it. This app will help you to password protect any folders or files that you wish to keep confidential. This is the best folder lock app that I have used till now and I highly recommend it to all my readers.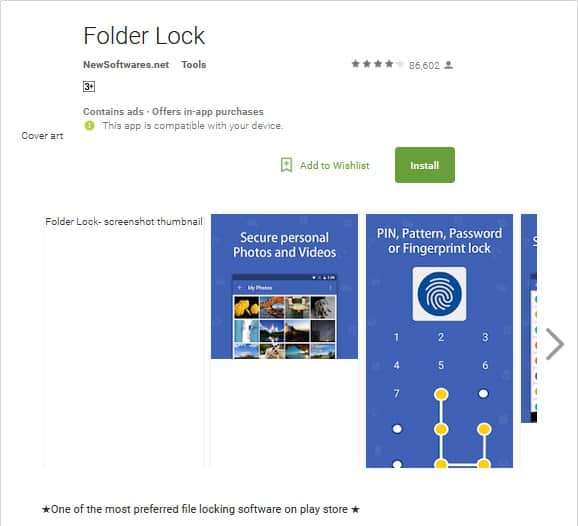 Folder Lock
Specifications, Performance and Security
With Folder Lock app, you can password-protect your own files like music, pictures, videos, documentaries, contacts, audio recordings, e-wallet, notes, etc. You can also transfer files from Gallery, Camera. PC/Mac and Internet browser. It is an encryption software that you can truly trust to protect your files and data. This program uses the Advanced Encryption Standard 256-bit key which is the most trusted cipher. Folder Lock also offers extra security features, such as file shredding, password strength meter and stealth mode. The app comes with wide range of features including a clean and pleasant interface. Folder Lock protects your documents and contacts and this additional feature is generally not found in any other application. Folder lock also secures WI-FI File Transfer, Bluetooth and other. Folder Lock can lock access to files for quick, easy protection, and also keep them in encrypted lockers for serious protection.
For these reasons and many more, it wins the Top Ten Reviews Gold Award for best encryption software.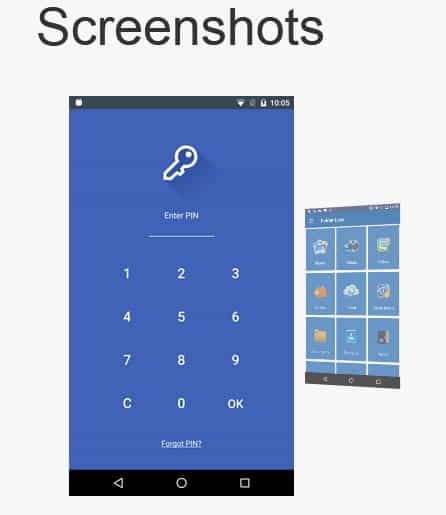 Folder Lock proved to be the fastest software in line-up at encrypting data and deciphering it. It takes few seconds to lock apps. It offers a great way to ensure your privacy even beyond encryption, because the files will not be visible to anyone. You can create a basic locker for backup. Then it is as simple as dragging and dropping files that you want to protect. You can upload the backup lockers to Folder Lock's cloud, but it costs extra to use that service.
Folder Lock's file shredding the important data is the best way to be sure your documents are permanently removed from your computer and cannot be recovered also. For even more privacy and security, you can use the software in stealth mode as mentioned earlier. It prevents any digital footsteps or record while you encrypt, decrypt and shred files.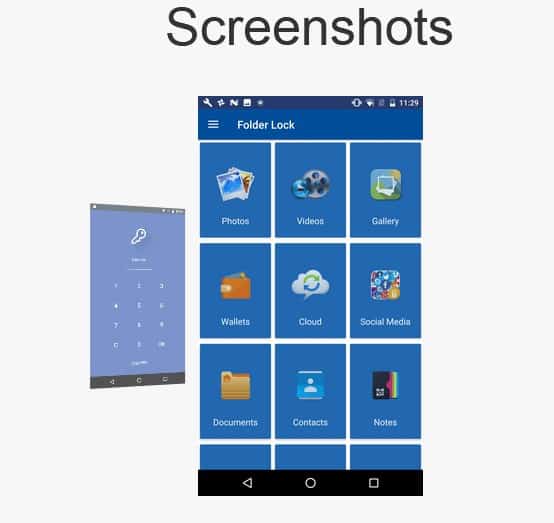 Folder Lock is one of the most preferred file-locking software on play store. Apart from the basic features like password-protect photos and videos, app lock, secret audio files, locking documents and notes, secure wallets, private contacts, cloud backup, data recovery and Wifi file transfer, other security features include:
stealth mode,
decoy mode,
panic switch,
browse and hack attempt monitoring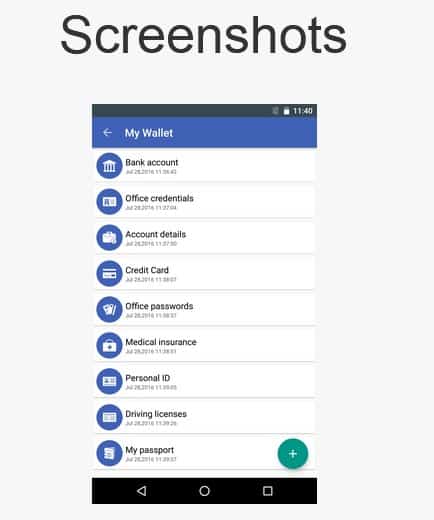 Decoy mode allows to create a fake profile to prevent users from accessing your real account. Panic switch helps to switch to another app immediately with just a shake. Folder Lock automatically takes the picture of trespasser with details of time of the hacking attempt. Password protection can be set by a PIN, pattern, or fingerprint method that only you would know, so that nobody else can break the password and access your personal files. It also offers a very fundamental browser which enables you to surf incognito.
Pros of Folder Lock

Obviously, my personal opinion states that it is a brilliant application for the required purposes mentioned. But like everything, this too with many advantages carries few disadvantages also. Here are listed only a few of its pros and cons.
Encrypted lockers protect files and folders.
Secure online backup.
Lock files and folders and keep them invisible.
File shredding.
Free space shredding.
Self-decrypting files.
Many useful bonus features like decoy mode, panic switch, secure browser and hack attempt monitoring.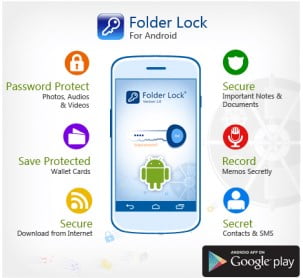 Cons of Folder Lock

Product serial number stands in for master password by default.
Locked files are not encrypted.
Secure backup requires separate subscription.
Does not work for SD files.
Only hides. No encryption.
Folder Lock is a security benefit that protects anything by password that you wish for on your Android phone.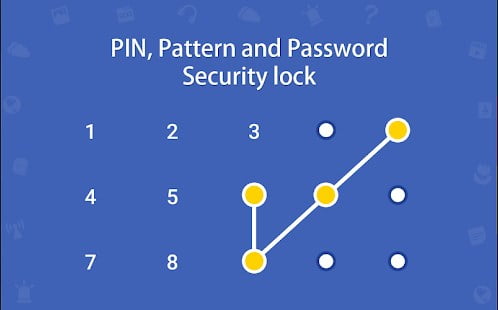 As you sign up and login in into the app, it will automatically recognize photos, videos, notes and such other files on your device. You can then categorize items or photos into group or a folder that you require to protect and keep it safe with a password. Unfortunately you cannot safeguard SD card files. Just those on your Android phone can be protected. The application is both anti-malware and anti-virus and can be installed from Google play store free of cost. The download size of the latest version 2.3.4 of the Folder Lock App is 16.42 MB.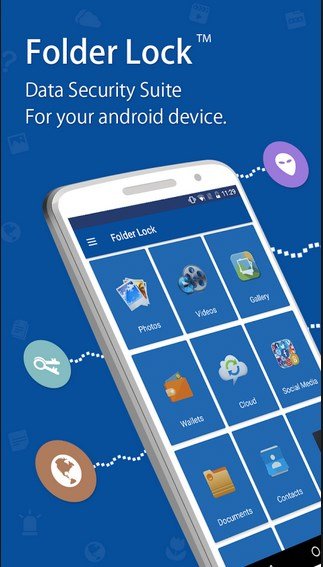 Folder Lock is a great program. There are lots of free folder locking apps in the play store, but not many possess the multiple features and ease of use of this one. But, Folder Lock is an excellent folder protection app. I heartily recommend it.By this time, many of you are already convinced of its benefit and for those of you who do not believe me yet, then please just download and you would know why I have suggested this application to my readers.