This is a common and an annoying issue amongst the people these days i.e. when memory card says it is blank or empty. This sometimes seems to be very unfortunate that the memory card shows abnormal behavior without any prior intimation, which further makes our data inaccessible. As far as we know and as per the fact, a memory card is intended to save pictures, songs; videos, messages etc. and any empty error message showing up will be very distressful. The worst part of the memory card showing blank is that it never gives a warning or prior information.   
These are some common messages that are shown while we encounter a problem of memory card gone blank: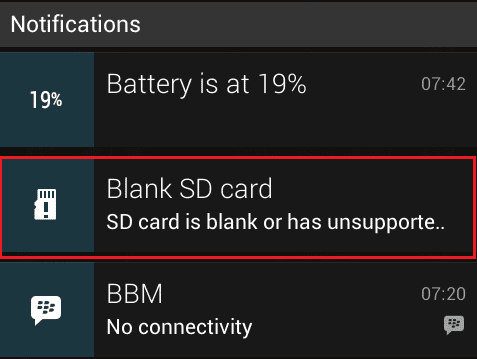 "SD card is blank"
"Unsupported file system"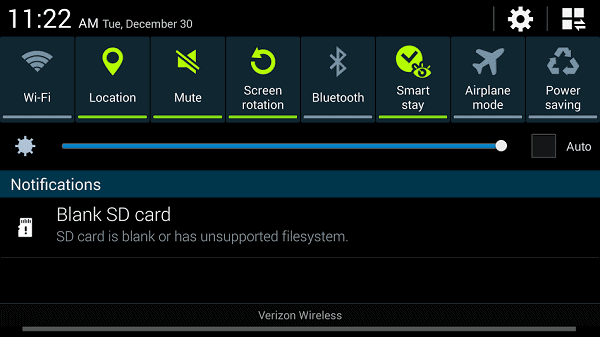 "The card is not formatted. Do you want to format it now?"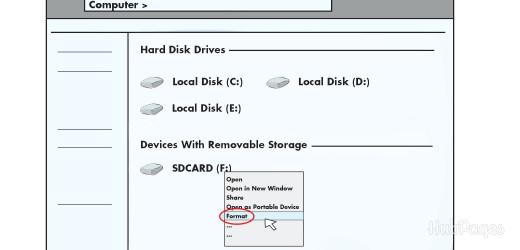 There are also some instances when the card shows 0 bytes although there is plenty of data stored on it. We face these situations in memory cards used on digital cameras, mobile phones, MP3 players, camcorders, etc. When the message says "Unsupported file system", then this perhaps means that the memory card has been turned into RAW or there is 0 byte memory utilized. These indications are due to many reasons, such as sometimes mishandling of the device, entering of virus or any malware that affects the memory card's health.
Some other reasons that cause "memory card showing blank" Issue:
Series of interruptions that hinder the transfer of files from memory card to computer

Non-licensed anti-virus used in the memory card

Accidental formatting of the memory card as soon as you connect it to the device

Missing of program files of file system

Not performing scan process each time you plug in the memory card to another device

Using same memory card on various devices or OS

Abrupt removal of memory card from gadgets

Accidental disconnection of the memory card while file transfer
As we are now well aware of these reasons causing a memory card showing blank, we should definitely take some safety precautions, such as:
Using a licensed and a genuine anti-virus software in the memory card

Never disconnect or plug off the card from any device without proper closure procedure

Always scan memory card before plugging it in any device

Never use the same memory card again and again on each and every platform
If these precautions are carefully taken while handling the memory card, then your memory card will be safe and secure. But, in spite of this people tend to forget these tips and hence they are in worry as what to do next. The answer is not to worry as there is a way to handle this error.
Let us have a look to the manual way to resolve the issue of memory card showing blank:
Press Start> Run>type cmd

Now press Enter key

After pressing Enter, you will see a command prompt dialog box

Type this command:

attrib -h -r -s /s /d g:*.*

, according to the drive of your memory card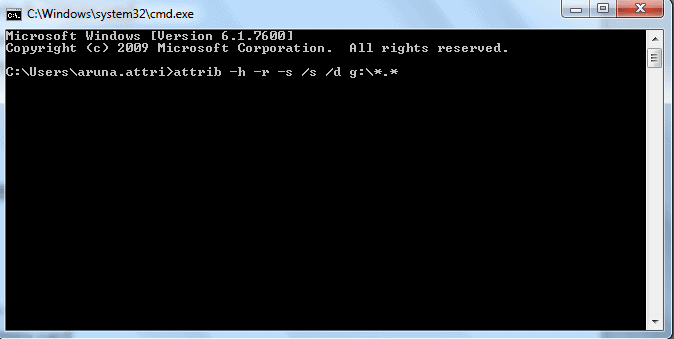 Note: In place of g type your drive letter
Press Enter again

Check your valuable files and folder
This is a manual way to check your files and folders that were once shown blank in your memory card. At times, this method may fail as this may or may give accurate results to the user. In that case, you again need not to worry as there is a quick fix to every solution. The way to retrieve missing or unreadable files from memory card is using powerful third-party recovery software like Stellar Phoenix Windows Data Recovery software. This will rescue your inaccessible media and messages from your memory card.  
Even if the memory card is not readable or it is showing blank images, this tool will salvage your images and messages that were lost or not showing properly. This is because whenever the memory shows as blank, then it is not actually blank. Instead, all files that are on the card will become invisible to the OS. The users need to understand that there is no loss of photo or messages and there will no loss of files.
Hence, with the use of software like Stellar Phoenix Windows Data Recovery software, just connect the phone (with the memory card that is showing blank) to your system and run our software's scan engine, all images and lost messages will be retrieved back with ease.