It is pretty heavy, eats a lot of RAM and sometimes makes other apps unusable! Still, Google Chrome is one of the superb choices when you need a productive Web Browser. Being a product from Google, you get all the perks when we consider the case of Google products — let that be Gmail, Hangouts, YouTube or whatever. Also, in most cases, Google Chrome is far faster than other browsers out there.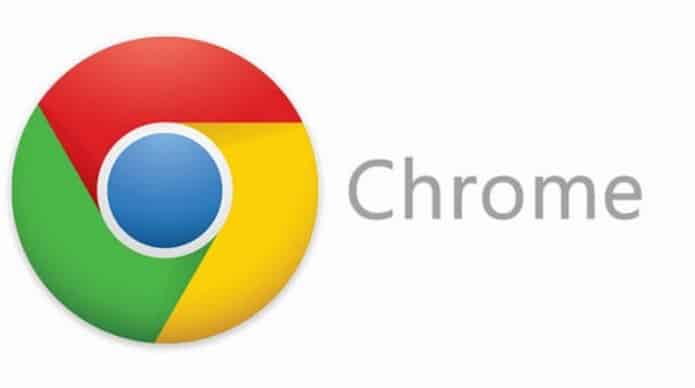 Apart from all these, there are some cool Google Chrome tricks you can use for enhancing productivity. You may have to find some not-so-popular features of Chrome or use third-party extensions. This time, we have created a list of the best 10 Google Chrome Tricks you must know. Using these tricks, you can have a better Web Browsing experience for sure.
Use these cool Chrome Keyboard Shortcuts
Well, apart from Ctrl+C and Ctrl+V, there are a few shortcuts you can use in Google Chrome browser. If you don't want to use your mouse so often, these shortcuts will be useful. We will list out some of the useful shortcuts here, but the actual list is still incomplete.
Ctrl+T — to Open a New Tab

Ctrl+N — to Open a New Window

Ctrl+Shift+N — to Open a New Incognito Window

Ctrl+W — to Close the Current Tab

Ctrl+Shift+T — to Reopen the Last-Closed Tab

Ctrl+J — Open Downloads

Ctrl+Tab — Change to the Next Tab & Ctrl+Shift+Tab — Change to the Previous Tab

Ctrl+F5 — to Reload without Cache

Ctrl+F — Search inside a Webpage
For sure, these shortcuts will make Google Chrome much productive. It may take some time to get used to it. Once you're familiar, you won't even touch your mouse to control Chrome browser 😉 So, this is our best Google Chrome trick for users out there.
Enable Guest Browsing
Guest Browsing in Chrome is a recently added feature. So, most people don't know about it. That said, Guest Browsing is quite useful when you don't want others to mess up with your Web History or other stuff. By enabling this, you can avoid the risk of exposing your digital life to guests. Also, the guest can be confident that his details aren't stored in your device.
To enable Guest Browsing, you have to go to Settings and find People subheading. There, you can see the Chrome users you have created. There will also be an option to Enable Guest Browsing. Tick that option, and you can start using Chrome as a guest. The next time someone borrows your laptop, launch Chrome in Guest Browsing.
Use Chrome Task Manager
Ever wondered which part of Chrome is consuming a lot of RAM? Do you doubt there is a hidden extension or plugin that consumes your resources? Then, you can use Chrome Task Manager, which is an included feature. In this task manager, it is possible to find individual resource consumption of different tabs, extensions and browser itself. You can hit Shift+Esc to launch Chrome Task Manager and you can see the list of ongoing processes there. In addition to resource consumption analysis, Chrome Task Manager can be used to end Processes as well. Just in case, if there is an irresponsive tab or plugin.
Use Chrome Remote Desktop
Tired of using TeamViewer to have remote access? Well, for a change, you can use Google Chrome to access another PC. When compared to TeamViewer or related solutions, Chrome Remote Desktop is damn easy to use. You just need to get the official apps on both devices. For computers, you can get the Chrome Extension from Chrome Web Store. By the way, if you want to control a PC from Android, you can install the official Android app. You will have to follow a simple process of authentication and setup. Right after that, you are ready to roll. This trick will prove to be useful if you don't have time to install TeamViewer but need quick access to another PC.
Bring the OK Google Feature
Do you use the OK Google feature of Android in your smartphone? Do you find it easy than typing your queries? If so, you will love this Google Chrome trick to bring OK Google feature into your web browser. To do this, you need to install one Google Chrome extension. We need to remind you that the extension is still in Beta stage and may have some bugs.
Once you have installed Google Voice Search Hotword extension, it's pretty easy to perform Google searches. You can just say "OK Google" followed by your queries. As you know, OK Google keyword is pretty powerful. In addition to common search terms and all, you have enhanced options. You can add a reminder, find contacts or something else. It's a typing-free user experience in the end, you know.
Bring an Easy-to-Use Dictionary into Chrome
Do you come across tough words while browsing? Using a simple Chrome Extension from Google, you can bring dictionary feature into your web browser. And, the extension is pretty simple to use. You have to install the extension and you are done with the setup. The next time you find a word, double click on that word. In seconds, you can see a pop-up showing the meaning of the word. The best part is that you can also listen to the audio pronunciation of the word. You can get the extension from Chrome Web Store.
Save Data
Are you on a tight data connection with FUP? Then, you should have a look at the Data Saver extension for Chrome. It is developed by Google and works fine with Chrome. Installing this extension will minimize data consumption in the end. It works through the help of Google Servers, but Incognito tabs and HTTPS tabs are exempted from the compression. So, in short, for commonly used websites, the Data Saver extension will be helpful. In the extension, there is an option to enable the feature in particular webpages only. It's a cool Google Chrome trick for those who are struggling with slower Internet connection.
Use the Scroll Click to Open Tabs
While working on Chrome, you may want to open some webpages in a New Tab. That is, you don't have to leave current page. In such situations, you can click the Scroll Wheel Button on the link to open it in a New Tab. The best part is that you won't be navigated from the current page. Instead, the new tab will be opened in background. This trick is useful when you are into some serious research and are going through different webpages at once. This feature is in-built into Chrome and you don't need any extensions.
Create Children-Friendly Chrome Accounts
This is yet another feature included in Chrome. You can create specific Chrome user accounts; on which you have complete control. This is useful if you want to allow your kids to use Chrome browser. This way, you will be able to know what your children are doing in Chrome. You also have an option to control the activities. You can go to Settings and Add Person in the People sub-heading. However, make sure that you tick the option named 'Control and view the websites this person visits from'. Now finish the process.
After someone has used this particular user account, you will receive an email with Browsing Data insights. There, you can know about visited webpages and even block some of them. Also, you can enable SafeSearch in Google. Altogether, it has worked as a minimal Parental Advisor option.
Get the Best out of Chrome Omnibox
Google Chrome's Omnibox is no ordinary URL Bar. It's actually packed with a bunch of features that are useful for geeks and advanced users. From the Omnibox itself, you can know a lot of details. For instance, you can use Omnibox as a simple calculator. Just type the calculation (2500/50) and you can see the results instantly. Other options of Omnibox are:
Do Unit Conversions

Perform In-Site searches

Set Alarms and Reminders
When you don't have enough time to launch another app, these Omnibox features are helpful, indeed.
Summing Up
Well, what do you think about these cool Google Chrome Tricks you must know. As we said, some of the features need a third-party extension while some of them don't. So, depending on your needs, you can pick the right tricks and make your Chrome an awesome place.
About the Guest author:
Swaraj Nandedkar is a Blogger from 3 years. He is working as the Content Marketing Manager at TechLila.com . He loves to Play Games and get high on Adrenaline Rush.