Your life may not be perfect but your outfit can definitely be! So one should leave a sparkle wherever they go because the right dress can make a world of differences. But finding that perfect outfit can be really painful. Though certain people or I should say, women, are born with that innate sense of style, but for many, it's too stressful to look at their wardrobes every morning. Even shopping for those comfortable yet suitable clothes becomes a task.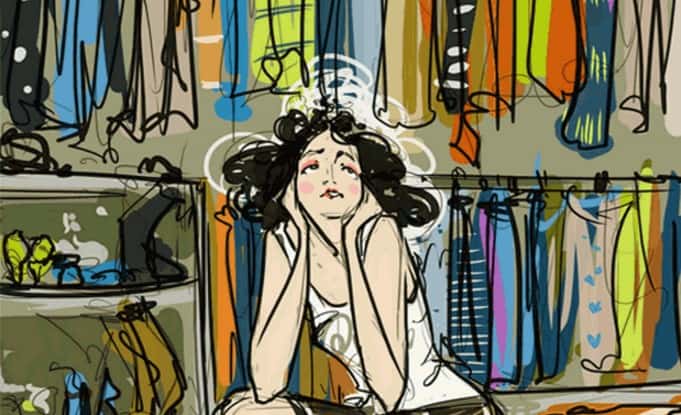 So if you are amongst those women who really cannot decide on what to wear every morning or how to choose the best outfit from the pile at the mall, take help from these women-centric mobile applications and know what you should be doing. All the mentioned applications will surely guide you to make the smart choice.
Find the perfect outfit by trying one of these:
1. Body Shape Calculator (Web-based) : Find Your Body Type
This is not exactly an application, but a browser based website that helps you to determine your exact body shape. And I believe, before even hoping on to purchasing that glittery short dress, one should clearly understand and learn about their body type so as to not select the wrong outfit. Though there is nothing called as the "right body shape" as every person is beautiful but clothing is a form of self-expression that perfectly gives hints about who you are, hence you shouldn't underestimate it.
All you need to do here is simply enter in the calculator (refer to the image below) all the measurements of your shoulder, waist, and hips and easily figure out your body shape. Yes, that's all. Most experts consider that there are basically five body types in women: hourglass, pear, apple, inverted triangle, and rectangle. Don't just keep self-examining and wondering about your body type but try this Body Shape Calculator by a Fashion blog called Styled 24/7.
Not just the shape but it also guides on what you should and shouldn't be wearing. It further offers advice on what colors you should wear, your wardrobe essentials, and more such things.
Check it out here!
2. #OOTD (Web/ Instagram) : Styling Inspiration
So, now that you are aware of your body shape, OOTD might interest you. It's kind of another fashion learning exercise. Just look at the photographs of other people and decide what can suit you as well. And to let you know, OOTD or Outfit of the Day is actually a hashtag used for Instagram. Now it sounds relatable, right?
#OOTD can be about what you are or will be wearing on a regular or maybe on a special day. You get to observe the street style, the fashionistas, and many such fashions & people. So, the best way is to look at what people are wearing and understand the trends. Once you know your body type, start following the #OOTD hashtag regularly.
Every day, fashion loving women show off what they are wearing by tagging #OOTD. Instagram is a huge photo-sharing network so you will always be inspired. Bonus points if you find people living in the same city or country as this would help you match outfits by climate too.
Check it out here!
3. Worn On TV (Web-based) : A pretty dress from that awesome show
Not just social media, but another major source of inspiration for those eye catching and perfect outfits are the people we see on the television. You may well identify with Sarah Hyland of Modern Family who is a fashion-forward actor or Zooey Deschanel from New Girl. Whatever you like, just find it on "Worn On TV".
The website exhibits a wide variety of popular English television shows, focusing essentially on the women fashion of those shows. It is very neatly organized and categorizes outfits by the particular show, its character, and specific episode. Hence it becomes easy to choose what you saw on television.
Worn On TV gives out all the necessary information about where to buy the outfit or a particular top & jean or that stylish bag. It also provides recommendations for similar styles. Remember, a "celebrity" just wore that perfect outfit on TV, therefore you need to move fast! However, discover a little more so you get the trendiest clothes at best prices.
4. The Hunt (Android, iOS & Web) : Click a picture to find an item
Wondering where you can buy those attractive winter boots which a girl was wearing the other day while you were traveling for work? But you didn't forget to click a picture of the same to hunt for in the market or online. Well, that is something you did right. And this is wat The Hunt is all about. Simply snap a photograph with your smartphone's camera and upload it to The Hunt.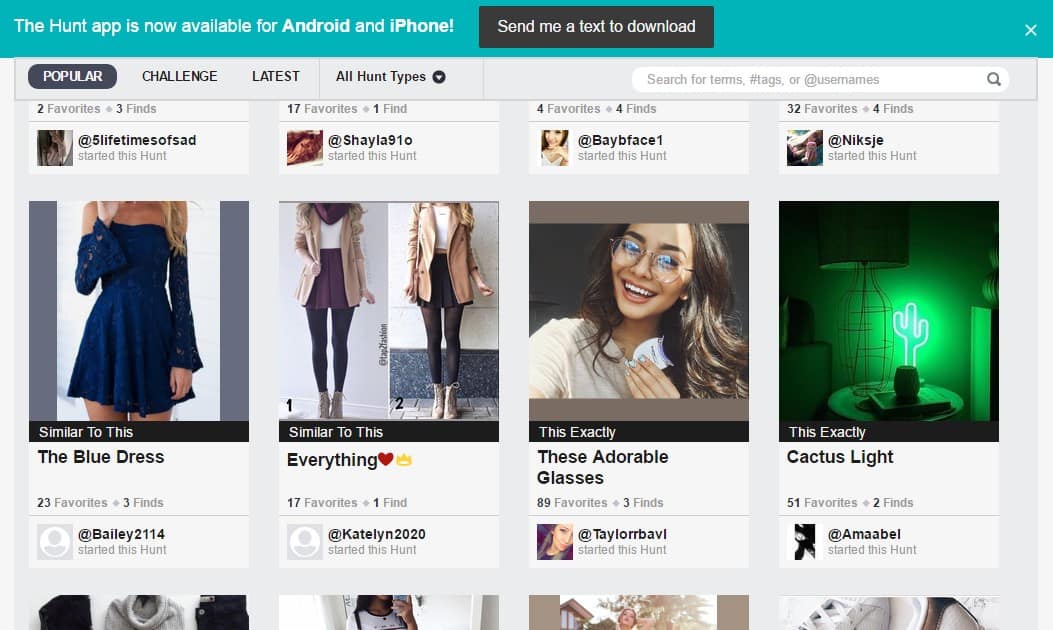 The vast community at The Hunt exists to help each other by finding out sought-after items, or something adequately similar. While you upload the photograph, you can also set the ideal price too. The users look around & send you links when they find a good match. It has a more active community and The Hunt brilliantly guides you to even learn how to dress better.
Check it out here!
5. Stylebook (iOS) : Digitize & Organize Your Closet
As the name suggests, Stylebook is clearly a gorgeous style-book. It is an application to digitize & organize your closet along with tracking what you wear. Stylebook is amongst the best fashion & style apps that involves cataloging of your wardrobe. Though the process is a little time-consuming, but spend some time over the weekend and you'll find it worthy.
Start off by laying every item one by one from your wardrobe on a white backdrop. Photograph it clearly. And this way you'll build a digital representation of all your outfits. Keep adding your outfits to the application which eventually turns into a calendar of which clothes you are repeating and which you are not.
It's actually a smart closet!
Install: iOS
Check it out here!