Without further delay, lets get straight into the list of apps for virtual reality experience.
Oculus Rift
Facebook acquired Oculus Rift for $2 billion last year. Since then, it has become a by-word for virtual reality. Regardless of how many headsets are in development at the moment, whenever VR is mentioned Oculus Rift pops in everyone's head.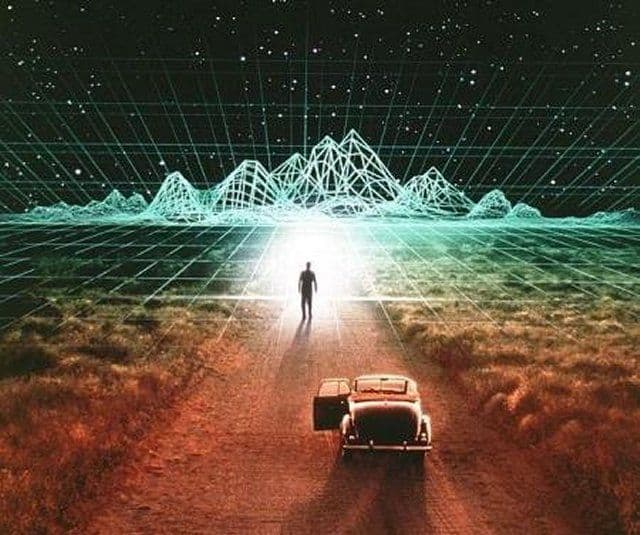 Nearing its 2016 consumer release, it's time we turn our attention to what virtual reality games we'll be playing in the near future.
Please note that Oculus Rift isn't the only VR headset on the market. Samsung's Gear VR is making waves in the states, Steam's partnerships with HTC will unleash SteamVR/The Vive, and Sony is working hard on their Project Morpheus headset.
Indie developers were the first to embrace the VR medium. AAA publishers aren't that intrigued just yet. They are paying attention, from the shadows, waiting to see how consumers will adopt VR headsets.
Our gaming experience will be forever changed when VR hits.
Only time will tell which headset will reign supreme, until then let's take a look at what the future holds for us.
NaissanceE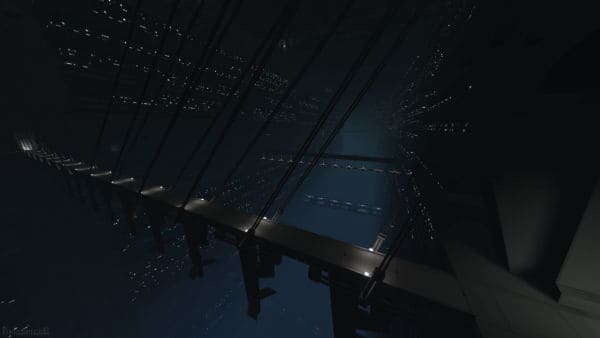 NaissancE is a first-person puzzle game. It tells the story of Lucy who awakens in a dark compound. It's beautiful and nightmarish at the same time. I can even go as far as labeling it as a Lynchian dream.
It received Oculus Rift support on September of 2014.
It costs $14.99 and you can acquire it on PC.
Surgeon Simulator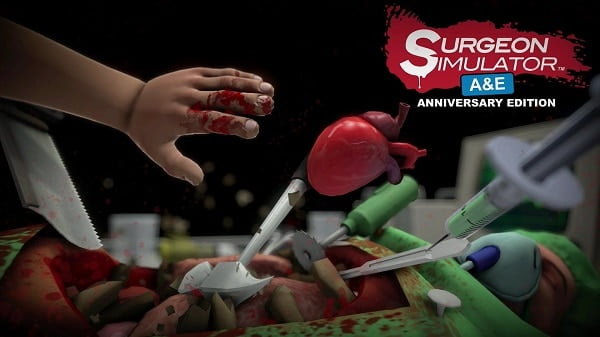 Bossa Studios are more than an indie game developer. They are a game studio with terrific ideas. Surgeon Simulator lets users do surgery without a license. You are Doctor Nigel Burke, dubbed Mr. Butter-Fingers, and you'll be operating on Bob, dubbed The Poor Soul.
It gets amazing and silly at the same time. Cracking ribs, rearranging organs, and trying to keep Bob alive eventually leads to Bob dying.
It received Oculus Rift support. It might be available on Sony's Project Morpheus in the future.
It costs $3 and you can acquire it on PC and PS4.
EVE: Valkyrie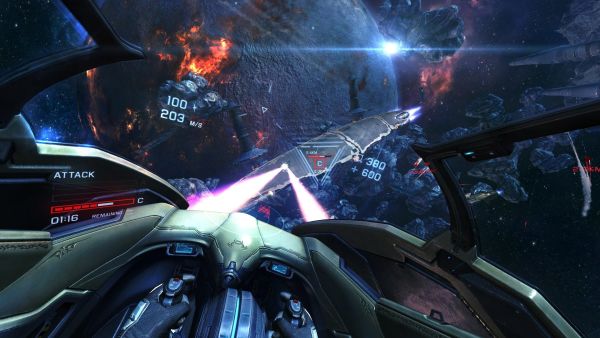 I've been dying to play EVE: Valkyrie since I first heard about it at the beginning of 2015. Valkyrie is a VR multiplayer game set in the EVE Online universe. You are guided by Ran, a female pilot. You start as a rookie eager to prove himself.
After you get through the game's tutorial missions you'll be allowed to get into the really juicy stuff. I'm talking about dogfights with other players.
It's fast. It's tons of fun. It's easy to play.
It received Oculus Rift and Project Morpheus support. Valkyrie developer notes that their title will be available on the wide majority of VR headsets, but didn't pin-point on which ones exactly.
At the moment of writing this article, price has not been communicated.
Paranormal Activity VR Edition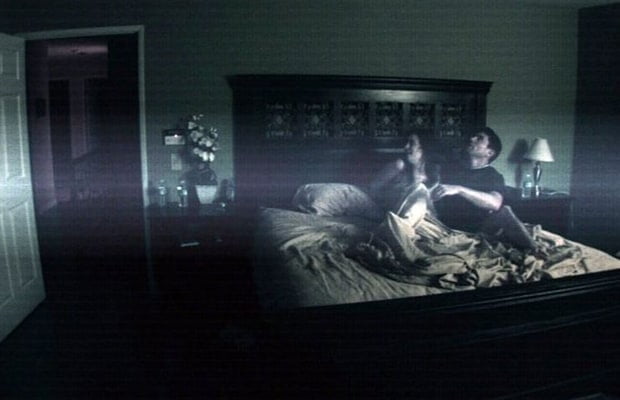 Yup. Paranormal Activity is coming to the VR medium. In an attempt to promote their dying franchise, PA will get a survival horror game release.
We don't know anything else about the title except the fact that its release date will coincide with the movie launch sometime in 2016. Immersion is crucial if the PA dev wants it to be a success.
Hopefully, it will be more enjoyable than the lackluster movies.
It received Oculus Rift, Project Morpheus and HTC Vive support.
At the moment of writing this article, price has not been communicated.
Legendary VR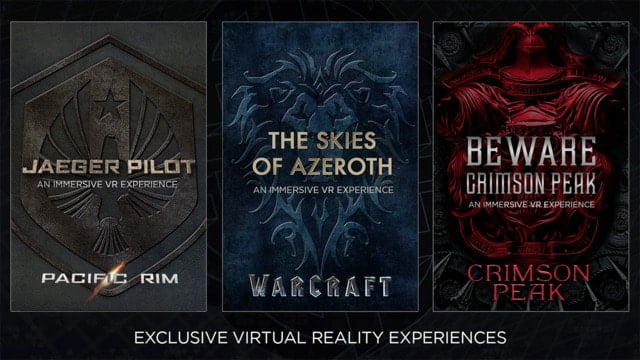 Legendary VR is a virtual reality app from Legendary Pictures. If you own a smartphone and a Google Cardboard then you have to try this staggering VR experience.
The app will allow you to experience scenes from Guillermo Del Toro's Pacific Rim. A VR game based on Del Toro's movie is in the works, but we don't have a time frame for when it's going to be released.
The Legendary app also features VR experiences from the studio's upcoming movies such as Warcraft and Crimson Peak. VR and AR will most likely be the future for TV Channels.
It received Google Cardboard support.
It's a free app which you can download from the iOS or Play Store.
Among the Sleep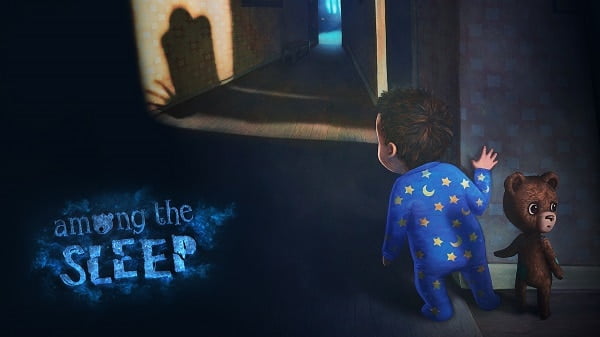 Among the Sleep is an overlooked title. It features an infant that gets out of his crib keen to discover what goes bump in the night. You'll be playing from a knee-high perspective, with some scenes where you'll be crawling on the floor – yes, you, not the toddler.
Be warned, it's really scary.
The game does a tremendous job conveying tension and it delivers the sought-after jump scares some adrenaline junkies are after. If you don't want to sleep at night, go ahead and buy it.
It received Oculus Rift support.
It costs $19.99 and it comes with a free DLC, available on PC.
DinoTrek VR Experience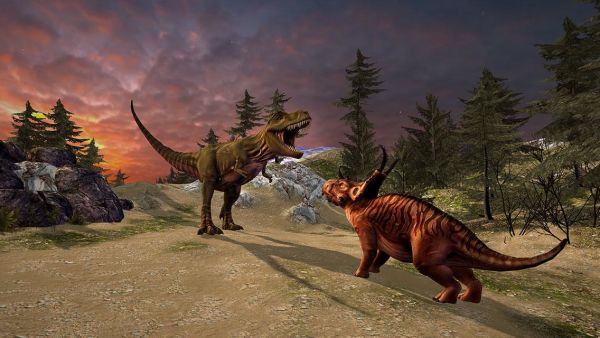 The perfect VR app for young'uns and adults alike. It transports the user to a by-gone era where dinosaurs freely roamed Earth. Graphics are decent, considering that it won't cost you a dime to download.
It showcases the endless opportunities of the VR medium.
Your journey to the dino-age will be filled with a dizzying variety of activities. From dinos fighting each-other for food or territory to witnessing a full-fledged chase between smaller dinosaurs and a T-Rex – probably a reference to The Land Before Time animated movie.
It received Google Cardboard support.
It doesn't cost a dime, it's a free app. It's available for Android and iOS.
World War Tunes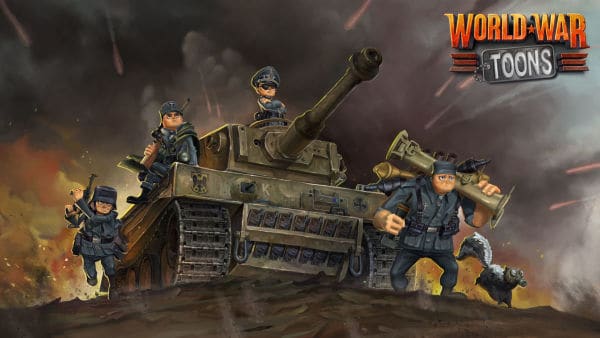 We got a second trailer at this year's E3 event. The multiplayer shooter game has offered some pretty high expectations. Gamers were shocked, to say the least. It seems to be fun and easy to get into, with clever game mechanics and a slow learning curve.
For instance, whenever you grab a weapon or a tank, you'll be promoted to a different class. Let's say you are carrying a machine gun, after you pick up a bazooka you become a hulky soldier.
<iframe width="600″ height="338″ src="https://www.youtube.com/embed/_SoDKhvIQlo" frameborder="0″ allowfullscreen></iframe>
Word War Tunes is developed by Reload studios and it's set during a 20th century battlefield.
It received Oculus Rift Support. Rumors have it that World War Tunes will be available for Sony's Project Morpheus also.
At the moment of writing this article, price has not been communicated.
Got hyped enough? If there's any VR game or app that we might have missed, please tell us in the comments section below.
Guest Article by: Timothy Rice 
When I'm not gaming I'm usually writing short-stories about my escapades in the wilderness. I'm a Kubrick fan, but I agree that Wes Anderson better understands symmetry. I couldn't live a day without chocolate, I couldn't live an hour without writing.