Choosing the wrong kind of website host could be an investment down the drain, when you are launching an e-commerce website for the first time online. Whether you are starting a new online bakery shop or a new technology based store, your business needs to hit the right impression out there amidst a dozen of other entrepreneurs in the digital market. To begin with, all business start-ups think of creating a website that is both interactive and attention seeking. Second, a website needs to be backed up with a proper management system or else your business could end up being a place of utter chaos. Third, setting up a new website online is a costly affair especially when you are planning to get it custom made. Tailored web development plans generally are accompanied with high price charges and hence might turn out to be unaffordable for a business start-up.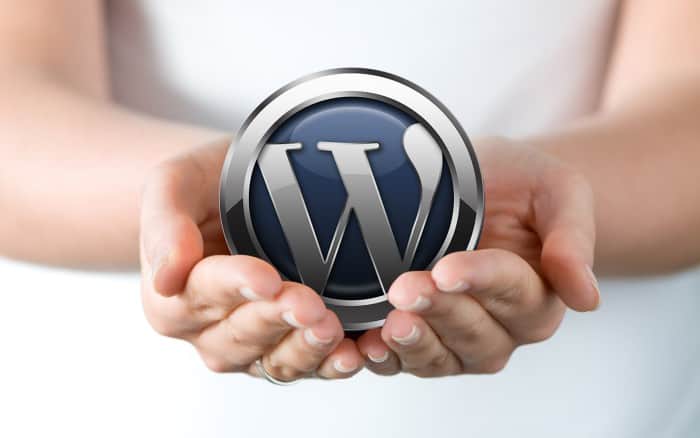 However, why go for customized websites when you can begin your online business with WordPress instantly?
WordPress occupies about 65% of the market share if we are to take into account the number of websites using the CMS platform for their online operation. Besides, there are approximately 2,478,122 websites worldwide that run on WordPress. So, as a business start-up, if you are looking for the exact reasons as to why you should invest on a WordPress content management system for your new website, then here is what you would need to know first about this open source platform that is easy to install and comes with a support system that is available at a minimal cost price:
#1 –  Easy To Customize For Added Functionality
WordPress is a storehouse of multiple themes and plugins and all of them can be easily downloaded from the dashboard itself. To speak of multiple themes and plugins, WordPress brings you over 3000 unique themes and more than 30,000 plugin options to choose from. The number does not stop here, for it is an ever growing and website owners can find any essential features to add on to their website functionality. These may include – gallery plugins, free and premium themes, SEO plugins, web stats, social media plugins and more.
However, that does not leave you out of integrating a customized plugin altogether. If you want to a customized feature for your website, you might need to go for a bespoke plugin. However, for that you might need to speak with a professional web application developer.
#2 – Ideal For Managing Regular Updates
Content marketing is a powerful internet marketing strategy and you can use it to entice new readers and prospects. With content marketing taking the first seat in the modern era of smart business strategy,  entrepreneurs can create a separate editorial calendar to generate good leads or draw in quality traffic. WordPress brings you a robust CMS solution that comes with both web development as well as blogging features. You can use WordPress to publish, upload, preview and even optimize your blogs and other news articles related to your business as per your editorial requirement.
#3 – One Page Display With Multi-Purpose Functionality
For a start-up that is concerned about launching a product online, the entrepreneur would generally go for a single page website type that comes with multi-purpose functionality from within a single page scope. While your business website can earn more than 1 benefit when responsive, fortunately, WordPress can not only produce such pages but can also apply it to introduce multi-purpose functionality to your site.
#4 – No Need For In-depth Coding Knowledge
WordPress brings you an interface that absolutely requires no additional and in-depth coding knowledge. Users can easily drag and drop elements to quickly set up a website. However, that does not imply WordPress does not follow quality code and regulations. A majority of the WP themes that are released into the market are made for the customers by the WordPress expert designers. Hence, the themes come coded with modern day languages such as JavaScript, HTML 5 and CSS 3. Start-ups hence can move on with the development process instead of  reverting back to the age old programming task.
#5 – Fluid Back-end Member Management
WordPress comes as a standalone cms platform that is easy to optimize into a convenient start-up store or a fully functional business set-up. Besides, it allows membership options by default and hence offers a fluid back-end management support for members in no time. All you need is an integration of a few plugins and you are ready. In addition, it also saves you the added cost and wastage of time that goes with hiring of additional developers.
#6 – Proper Email Management
Email marketing is also another essential tool of communication that business startups need to keep in mind. WordPress brings you great plugins and extension options to manage your email marketing for better client communication and to help customize your email marketing management.
Conclusion – WordPress Helps Your Business Grow Fast
WordPress stands as one of the most popular content management systems that provides budding entrepreneurs to grow with a spurt. With so many optimization features and plugins available, this CMS platform is definitely worth a try for a business start-up.
About the contributor:
John Atkins is the senior most WordPress website designer working for SV Creation, a well established WordPress development company located in California. He utilizes his wide in-depth knowledge to help his clients produce amazing web results online.