Retaining your audience interest and keeping them engaged with your website is not a child's play. If you want your visitors' attention for more than a nanosecond or you want them to revisit your website in the future, it is essential to add sticky content onto your site.
Though driving the potential traffic to your site is quite imperative but to ensure that your visitors are staying on your site and taking actions is more than imperative. This is so as both the traffic generated and conversions go hand in hand. Hence in order to captivate and retain the inbound traffic on your site, it is essential to connect with your audience and create a stronger bond with them.
Building a viable relationship with your readers is a gradual process. But, if you will once attain a loyal relationship with them, you will surely be able to make strides for sustainable success.
With this article, I'm going to share some of the best possible ways that can help you boost the interaction and engagement of visitors on your WordPress site. There are several plugins available in the WP repository that help accomplish this task with utmost efficiency and ease. Chosen from the huge pool of plugins, here are a few of the most proficient plugins for this job.
Videos are something that often helps easily keep viewers engaged with the site. And, if a visitor would have liked a video, he would probably also like to share it with others. This free WordPress plugin allows viewers to seamlessly share the video with others via six different sharing buttons. It thus augments engagement and facilitates drive potential traffic to the site. The plugin can be easily used as no complex configuration is required; simply install and activate this plugin, and watch its remarkable results.

The comment box offers the best place to begin the interactions with readers, and the commenting system comes along the WordPress as a default feature. Since, the default system can be further enhanced by installing appropriate plugins, many WP site owners prefer commenting plugins. If you also want to make your site commenting system more enjoyable and intriguing, the Disqus Comment System plugin makes a viable choice. While adding a minimalist visual appeal, this plugin makes commenting absolutely convenient for the visitors.
This free plugin supports signing in via an account on Facebook, Disqus, Twitter, etc. Since, it facilitates threaded comments, it allows you to easily respond to the posted comments. Moreover, the integrated up/down voting system ensures a meaningful conversation.

There could be a case that your reader wants to reach you, but is uncomfortable in asking you something publicly through a comment box. In such situation a direct messaging system should be there and to support this solution, the Contact Form Generator is a great plugin. With this premium pluging, you can create a custom contact form. It offers responsive forms with intuitive and interactive interface. From a huge list of options to choose from, you can simply drag and drop the elements that you like to your form. You can also incorporate the major autoresponder services in your form and create an incredible contact form of your choice.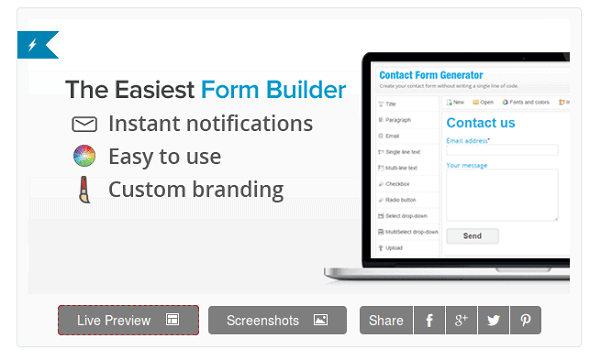 Add a set of icons to support features like social sharing, bookmarking, and so forth. This will allow a reader to better engage with your post and bookmark it for future references. To do this efficiently, you can install and activate the Billboard plugin. If offers a cool little widget that provides you multiple set of icons. Whether you want to add an icon that links to other pages or you want to create a bookmark icon, you can easily do it all with this plugin. Just drag and drop the requisite icons to the active theme widget and create distinct billboards to suit your needs.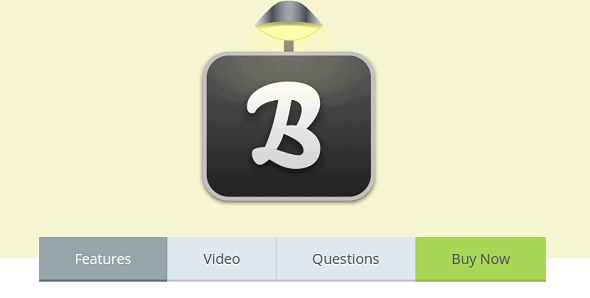 The social networking site, Facebook possesses a formidable fan following. You can reap the benefits of the huge popularity of this remarkable social network. Wondering how?
By using the Facebook Like Box plugin, you can promote the popularity of your blog by showcasing the number of likes that it exhibits at your Facebook page. You just need to have a Facebook page beforehand, and this plugin will display your recent posts and the corresponding likes rate. It also enables viewers to directly like the page through the available icon. Most interestingly, this useful icon is available for free.

These are a few of the remarkably useful plugins that are perfect for heightening the visitor's engagement and interactions on your WordPress site. Thus, you will be able to manage the potential traffic on your website in the best possible way, and gain greater conversions. Use any of the above-mentioned plugin on your site and boost your conversion rate and generate greater profits.
About the author
Amy Brown is a WordPress developer by profession at WordPrax Ltd., a custom WordPress development company with a global reach. Blogging meanwhile is a new found hobby for Amy.