With the significance of content marketing on the rise, every business should create a space for developing valuable content and spreading the word about their brand. One of the smartest ways to do that is by running a company blog. With these 9 tools at your disposal, your posts will reach maximum visibility, rendering your brand a leader of its industry.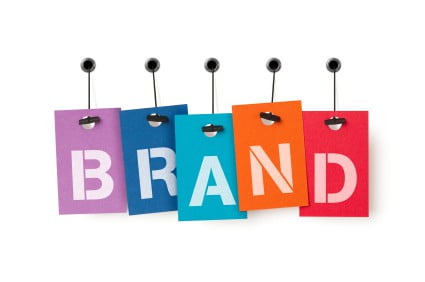 This is a simple website where you can check whether your desired username or vanity url is available at a number of social networks and social bookmarking sites. The key to successful online branding is consistency. Make sure your name is available and register it on all platforms you plan to use now and in the future, aligning your blog with your social media channels.
Easily one of the best tools for creating visual content, Easel.ly offers lots of templates to get you started. Based on a drag and drop interface, the tool will help you to adorn your blog posts with some impressive graphic design.
This is an influencer research tool that will help you to prioritize your outreach efforts by showing you full profiles of influencers in your area. Every influencer is additionally scored on relevance, reach and resonance. The tool allows you to track those influential figures down and use all this knowledge to your benefit in content marketing.
The ultimate content production tool, Shareist will help you to plan, produce, measure and distribute your content to maximize its influence. You can set up analytics and editorial campaigns, curate content to pages and social media, measure social engagement, traffic and conversion, as well as schedule content on social media networks, pages and groups. All that in one place.
This is a smart SEO tool brought by Neil Patel, the co-founder of KISSmetrics and Crazy Egg. Quick Sprout is a website analysis tool, which basically points out where you're struggling with your SEO efforts. The tool will check your website for optimization and generate a thorough report, suggesting which aspects should be changed to improve your traffic.
An excellent tool for content brainstorming, BuzzSumo allows you to search your blog domain for your most popular blog post. The results are broken down to different social media channels. When doing an author audit, you can easily check what the author has recently written and how well their works are doing on social media. All results can be exported to an Excel file for easy reference.
A different influencer identification platform,  Little Bird will get through the noise and bring you some valuable data about influencers in your niche. It offers great visualizations of niche communities. You can easily spot connections between influencers, see where they are located and check what content is valued by the community.
An app for Chrome, StayFocusd lets you block websites of your choice. You can basically set up the maximum amount of time you can spend daily on those sites. All this to make you even more productive when you've got a pressing deadline and tend to get easily distracted.
This smart feature will help you share your posts on Twitter by a number of pre-populated tweets available in your post. Use it to make your best takeaway messages and sharpest observations stand out and get easily shared.
During the last couple of years, blogging has become an essential element of every brand's marketing strategy. By providing great content, you can be sure that users will share it all over their social networks, rendering you a real thought leader and an active member of your online niche community.
About the author:
Monique Craig is an Australian blogger and marketing specialist who works for Oneflare, an online marketplace which connects customers with local service providers.