Over the course of time we have seen many fledgling startups that grew up into billion dollar companies. Behind every successful startup there is a story; a story of determination, perseverance and for some, the luck factor. While the luck may be of a greater importance to some, there are other key areas where everyone should pay keen attention. For example; if you have the right connections in your business it will make better the transactions and dealings, thereby, who knows, you would write your success story too soon than anticipated. Today I am going to share with you some of the top Startup tools which will help you write your success story.
Tip! If you are a startup, here are some must try free brochure templates
Startup Tools List
When you are prospecting for talents or leads on LinkedIn, InMail is often not enough to propose a connection or make your pitch. Often, you will need to find your prospect's email address, which is often not listed in their LinkedIn profiles. The good news is that there really is no need to scour the nooks and crannies of the Internet to find it; the Chrome extension ContactOut can fetch the email address of your prospect right on their LinkedIn profiles. This tool finds both their work and personal email addresses, as well as their contact numbers, and boasts high accuracy and search volume. It is no strange, then, that roughly a third of Fortune 500 companies find this a useful tool in their business intelligence and recruiting operations. By the way, ContactOut also works on GitHub!
Just Good Copy
Email communication is really important, those of you who are IT professionals you know how important emails are. Emails are used not only to convey messages but also used as a proof and tracks the work you are doing currently. We all hate the emails that is send to us at the end of every transaction but, in the perspective of the company these emails that are being send out to customer is very important.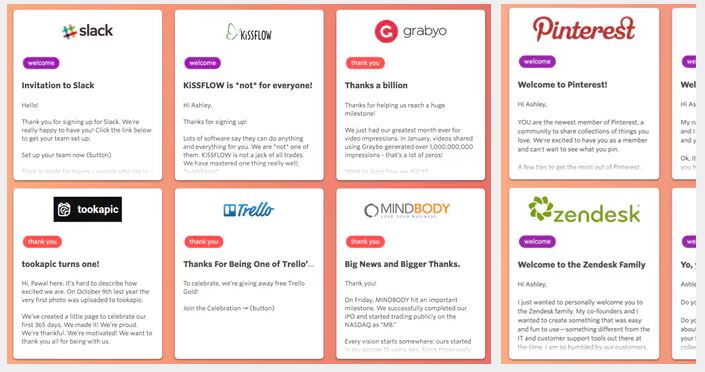 There has been a lot of market research and effort that goes into composing a perfect email. The folks at Just Good Copy saves our valuable time by presenting us with lot of email templates that are being used by many companies around the globe. You can simple choose from the best, copy or improve up on it and you are ready with the perfect email you want.
http://www.goodemailcopy.com
Imagine you want to communicate with a person who is working in company 'XYZ' and all you need is his email address to get this started. The folks at Hunter has come up with a great solution which gives out the contact details of people who works at any companies. This amazing product is used by professionals at Google, IBM, Microsoft etc.
Tip: Get a professional email [email protected] from Google Suite email for business. Discount link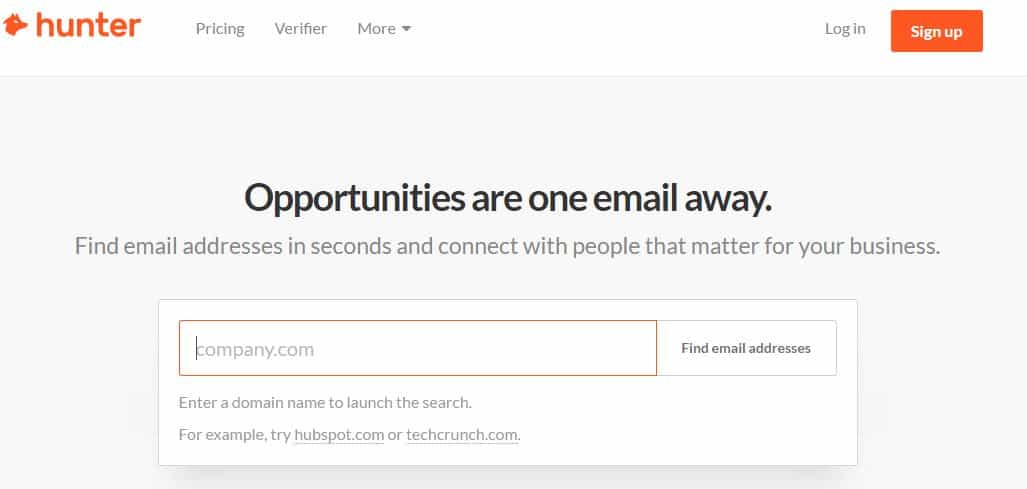 What hunter does is; it can help you find email address of the person by entering his name and company name. The Hunter can also validate the email address for you by checking it against the database. The product is free at a search cap of 100searches/month. The starter package will cost you $39/month and you can do 1000 searches. $79 you can increase the limit to 5000 searches and for $319/month you can unlock the enterprise version which offers you the ultimate 50000 searches/month.
Creating a great business is not enough to take you to the path of success, it all depends on how you promote your business and reach more people. The Maitre app is a perfect option to get a wider reach by creating a referral campaign. By using Maitre app, you can set up a flexible referral campaign just in minutes. No coding required. The app works on every website as it is just a widget. The app also tracks the visits from individual social platforms and gives you in-depth analysis on what is happening.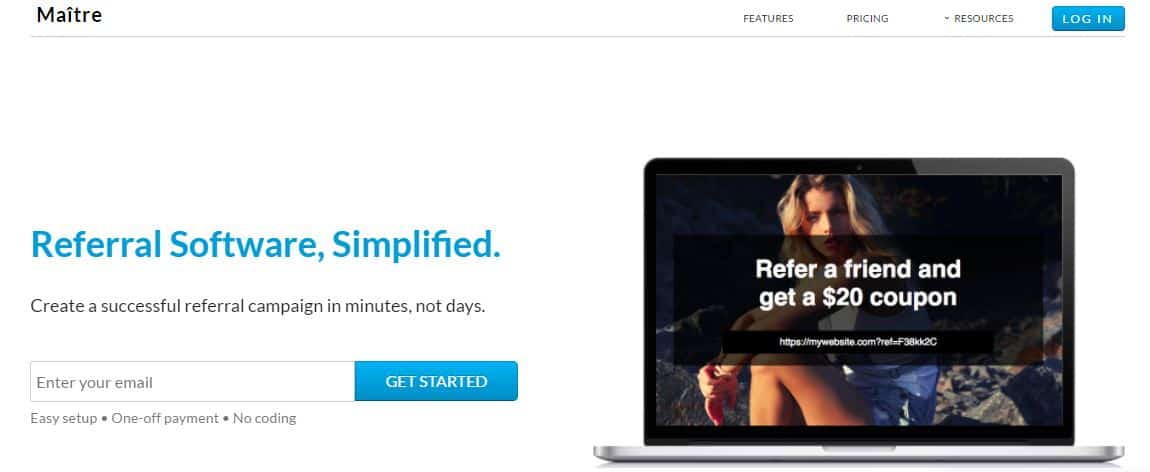 The package starts at as low as $79 which lets you create 1 campaign, for $129 you get 5 campaigns, and $499 you will get 20 campaigns.
Planning to meet a potential customer and you want to impress him/her, let Charlie do the work for you. Yes! Charlie acts like a detective and collects all the latest information that is going on in news and social media about the person you going to meet and thereby help you make a engaging conversation. Let me explain you how Charlie works using a simple example. Say, you are going to meet Mr. Bill Jones and this is how Charlie gives you info.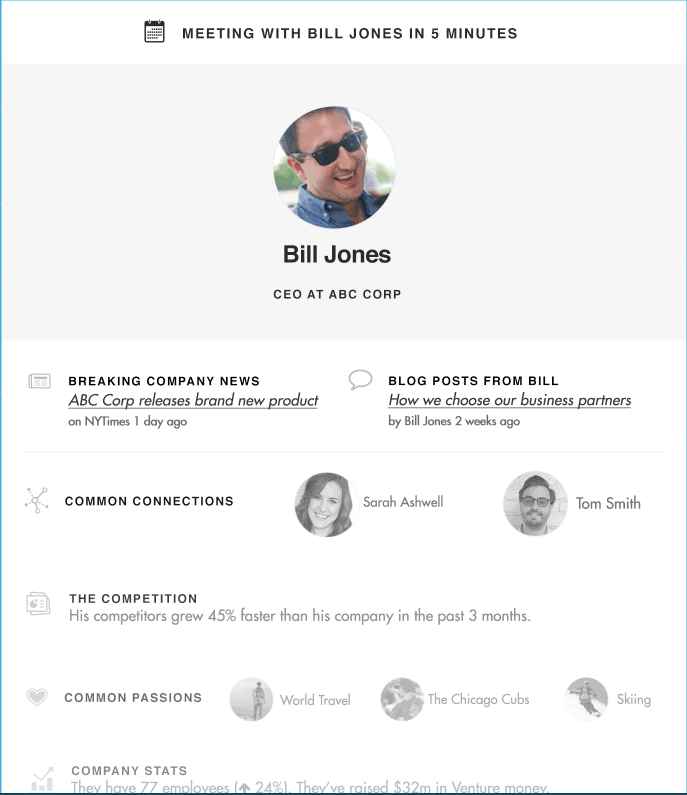 So far, this is one of my favorite Startup tool especially when you want to impress someone. I love talking and thanks to Charlie for providing me enough topics to discuss on.
Streak is a powerful tool which can be easily integrated to your mailbox and acts like a CRM. From the CRM perspective; Streak offers features like Sales, Support, Hiring, Real Estate, Deal Flow, Fundraising, Product Dev etc. And Streak adds the following features to your existing email client; View Tracking, Send Later, Mail Merge, Snooze, Thread Splitter, Snippets etc.

Streak is a trustworthy name in handling the email and it is used by most of the billion dollar companies like; Uber, Weebly, Twitter, Airbnb etc. The tool is free for personal usage and it comes loaded with simple CRM solution. For $39/month you get the Corporate plan and for $89/month you get the enterprise edition unlocked.
Boomerang for Gmail
If you are not looking for the CRM part then, Boomerang is a great choice to power up your Gmail inbox. Even the basic free package lets you Send Later, Reminders, Read Receipts, Click Tracking etc. The tool also allows you integration with Salesforce and CRM. For $4.99/month you will get almost all features that Boomerang offers. However, $14.99/month will unlock you the pro package and $49.99/month will unlock the premium packages.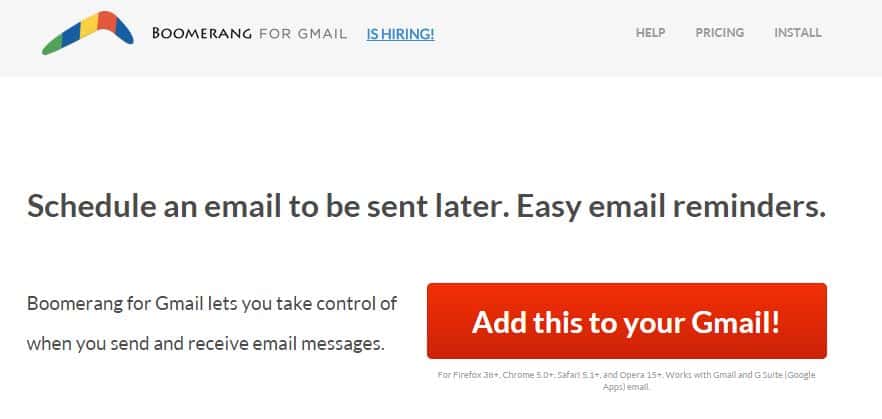 My personal favourite features of this tool is the click tracking and read receipts. This will let you know whether the recipient is getting his emails and know whether he/she clicks the links on the email.
Chec.io
Planning to start create an ecommerce site and yet worried about offering seamless experience for the customer? Well, Chec is one of the perfect solution you can opt for. It is a complete Full-stack eCommerce API for developers and designers. You get out of the box carts, checkouts, fulfillment and everything down to live tax rates. The platform is flexible and can handle any sort of design requirement. There is also support for integration with other platforms. The best part, the package comes with a beautiful dashboard which helps you with a bird eye view of what is happening.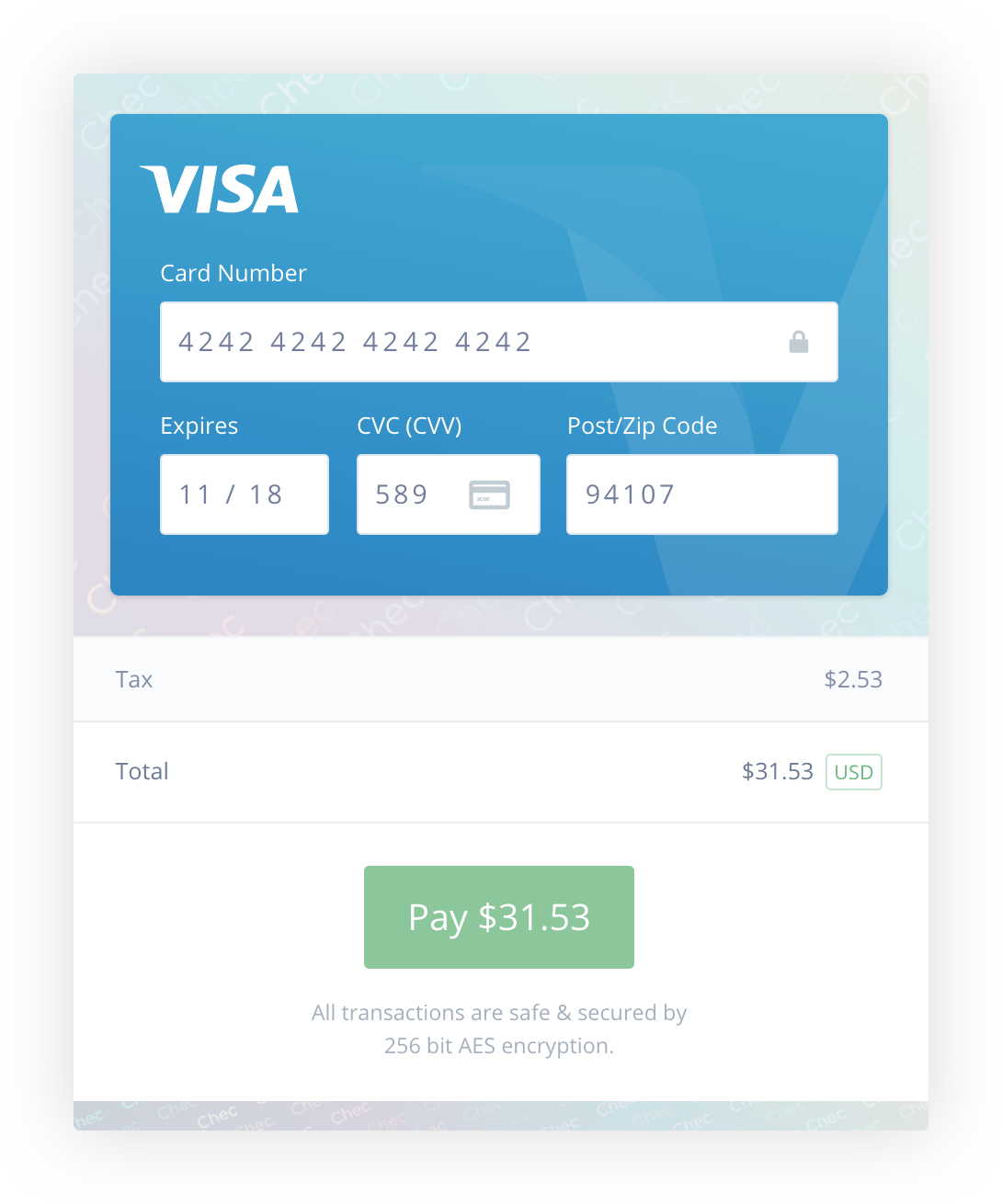 The pricing seems straightforward and it is based on your transactions. The free version comes with all features but 3% of your transaction will be deducted. If you are ready to pay $29/month only 1%/transaction and if you pay $129 /month you will only end up paying 0.5% of your transaction.
Clearbit Connect
Like Hunter, Clearbit Connect is a great tool to find email address using domain and name search. The catch here is, the Clearbit Connect is available as a Chrome extension and integrates perfectly with Gmail. I have personally tried this tool myself and it is useful especially when you are trying to connect with someone in LinkedIn.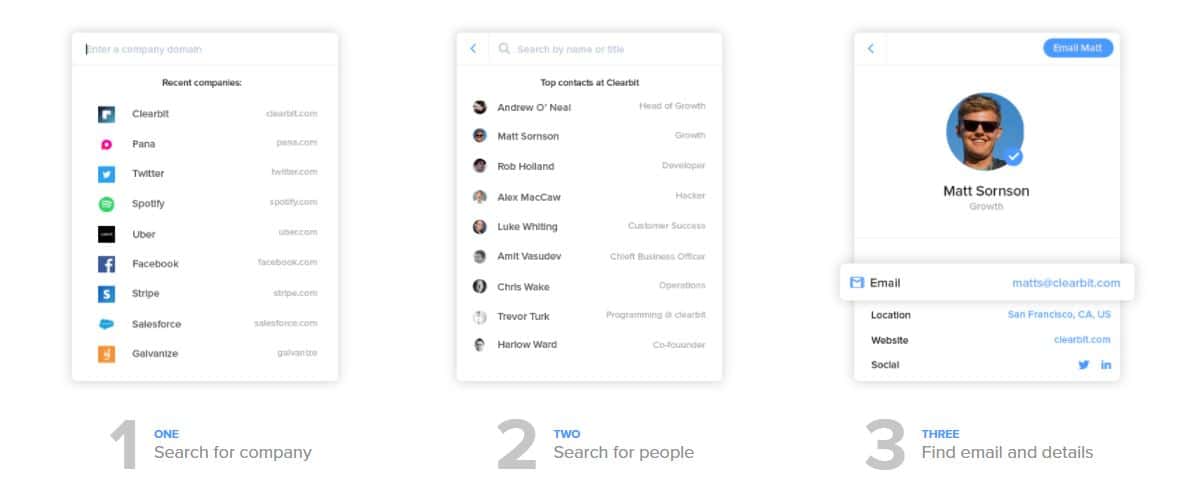 The community Edition, free version, let you access the whole 30 million business contacts but you are limited only to search for 100 emails per month. Here you should compromise a bit on your business contacts information. This is a part of give to get model. If you want to keep your privacy intact the Premium Edition, $99/month, plan is a great deal for you. Here you will get to search for up to 500 emails per month.
SlideCamp
For any business presentation slides are really important when it comes to meeting phase. Most of the time coming up with a right presentation slides is a headache for many. Though we may have the creativity to make it up to the mark but, most of us don't want to waste our valuable time preparing slides. SlideCamp is a great platform where you can find presentation slide templates for almost all sorts of scenarios.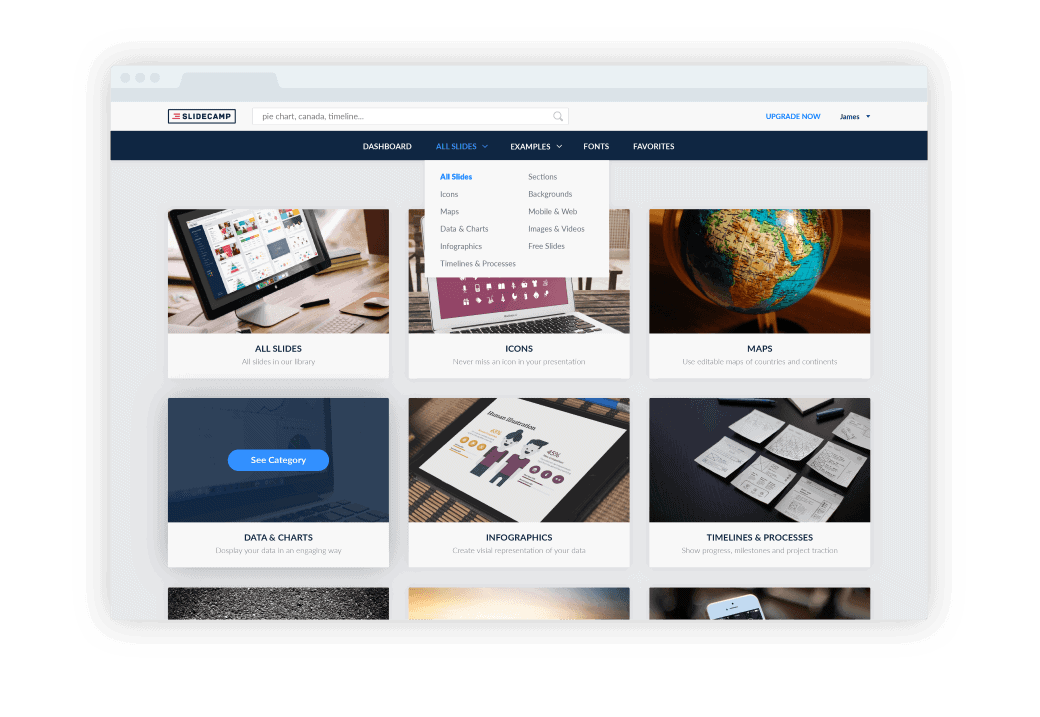 Everything is sorted and classified as categories for easy access. It is a perfect Startup tool to always makes you be ready for the presentation.
Slik Prospector
Slik Prospector is also a great tool to search and find for any professional emails. Unlike Hunter and Clearbit connector, Slik prospector has a Chrome Extension which will automatically displays email address when you visit LinkedIn profile. Not only LinkedIn Slik also supports various other platforms.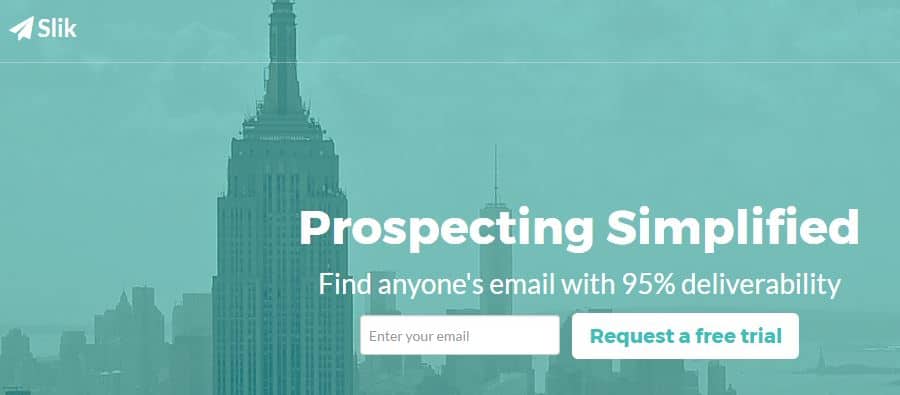 Slik also let you do the email verification right from the Gmail. The flexible API let you do more using codes like, find up to 1000 email /minute.
FullContact
FullContact is a great Startup tool to ease up your daily tasks. It literally is a steroid for your Gmail contacts. The main benefit is that you get to know everything about your Gmail contacts without even leaving the inbox.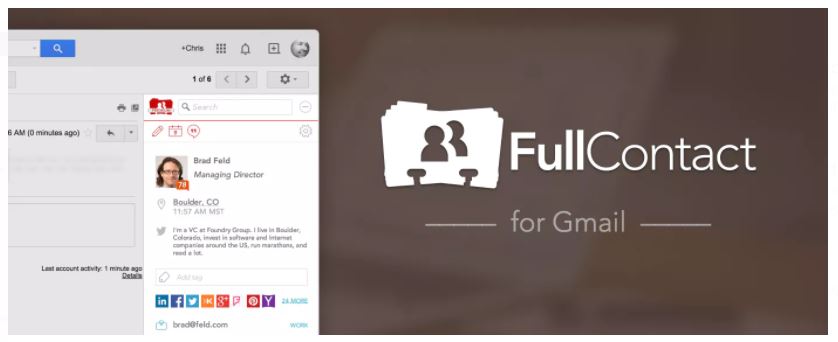 FullContacts fetches every possible information about a person using the email address. That means, you will get all his/her social media profile which includes a short description of what individuals has updated. Also, right from the tool you can invite the person for a meeting or set up a calendar invite.
Also read: Free calendar organizer.
Sell One Thing
Like the name says, Sell One Thing is a great tool to sell a single product. The tool will take care of things which includes creating a check out page and also integrates with stripe for Credit Card Payment.

Setting up a product page is easy as two steps; step 1, fill a form where you specify the name, price, description and image of the product you are looking to sell. Second, Press the create button.
Merch by Amazon
Merch by Amazon is a great platform to help content creators all around the world. If you are an artist looking for creating some quality art works and make money out it then this is a great platform for you.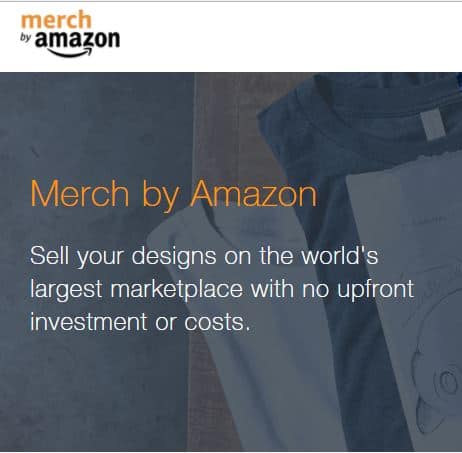 How does it work? Upload your artwork, Amazon will print it using high quality printers to the T-Shirts, Amazon will even take care of inventory, shipping and handling. All you must do is, upload great art works, set the royalty and earn. You can earn upto 35.97% of total sale as part of royalty.
CallPage
CallPage widget is an easy to use widget which will integrates with almost every website. Personally, speaking, this Startup tool will be of great use to get you lot of customer interactions and thereby more sales.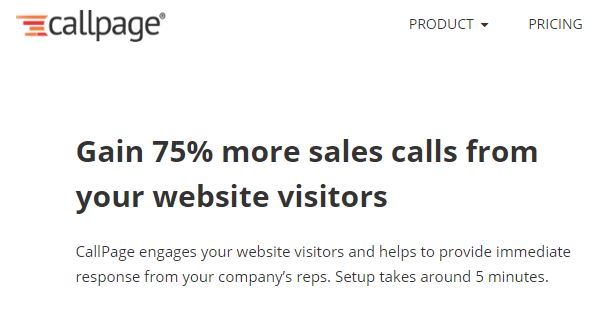 How does it work? As soon as customer clicks on the callme icon and enter his phone number in the text box, within 28 seconds he will receive a call from the service providers. As a service provider, you can set couple of people to talk to customer. The widget will first dial the people whom you have assigned to pick up customer calls and finally connects to the customer. At 41$/month you will get 3 consultants to make calls and 40 calls per month. There are lot of packages available and you can choose per your business type.
At first glance the MainMunch may seem like an ordinary subscriber acquisition tool but, it has got lot more into it. The page level targeting is a great feature of the tool. The level of customization while setting up a perfect subscription box is endless. You get to play around with the custom texts, colors etc.
The best part is, MailMunch appearance can be customized in many different ways. You can customize the form to show as a popup, embedded into certain pages, top bar, slide box and even in the landing page. All the MailMunch forms are mobile friendly, there is a built-in-analysis, many different integrations. The free version of MainMunch will give you 1 site integration, only page level targeting while the full version pricing may go up to $34.30/month.