It wasn't too long ago that appointment scheduling involved mountains of paper, hardback agendas, accountants' ledgers, and overflowing datebooks. Today, scheduling software with integrated Customer Relationship Management systems (CRM) has become the new personal organizer. Not only is it useful for data storage, syncing and organization, but online scheduling also enables SMBs to be more efficient and effective than ever before. This is why it shocks me that only 10% of SMBs claim to use it.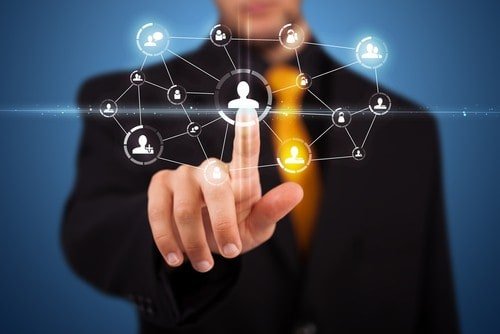 In fact, a weight of evidence shows that SMBs are not taking advantage of technology that can have a powerful impact on the efficiency of their operations and their sales. According to a getapp.com survey, nearly a quarter (24.2%) of people still schedule appointments via email, and a small, but still surprising 8.8% of people rely on a pen and paper to do the job. These people are missing out on a much more effective and versatile solution, as are the 56% of SMBs that claim to be making their appointments with online calendars.
Appointment scheduling and CRM software is an easy way to make life a lot simpler and more efficient for your staff. More excitingly, it empowers your customers and improves their overall experience with your company.
Making appointments online
The traditional way for clients to make appointments is to call up your office and find a mutually acceptable time, which would then be entered into the system (or the coffee-stained appointment book) and everyone would hope for the best.
Now, with online appointment scheduling software, clients can set up their appointments online for themselves. They can do it during the week, or on Sunday at 3am—the online booking doesn't care because it doesn't need to sleep. It is available to your website visitors and Facebook fans 24 hours a day, 365 days a year.
Businesses can benefit from this enormously. It helps your staff keep on top of things, prevents double-bookings, and presents your customers with all the available appointment spots. They can then book any time they like, and afterwards receive confirmations and a reminder. You'll know right away and won't need to hang around twiddling your thumbs or waste time on no-shows.
Learn more about customers
CRM software is helping SMBs and entrepreneurs turn website visitors into customers at the click of a button. However, a good system doesn't just make appointments. Each new booking builds a customer profile, which can be tagged by interest and category, and then be used for segmentation purposes and targeting.
Every business wants to cultivate loyal customers—and CRM apps can help marketing and sales teams do just that by identifying users who make regular appointments or purchases, or who have a high volume of requests. These customers can be then highlighted and earmarked for premium offers and special packages.
On the other hand, effective CRM apps also help marketing teams find dormant customers, who can then be re-engaged with special offers, and personalized deals. By utilizing tools such as "smart tags," SMBs can tag and segment customers into groups and use this information for email marketing outreach and sending special offers. This is nearly impossible to do using a paper system, and much harder to manage with a simple offline database or mailing list. Accenture also reports that 76% of CSOs note that mobile CRM improves the performance of the sales team.
Improve customer service and operational efficiency
As reported in Forbes, more than 70% of buying experiences are based on how the customer feels they are being treated. Being available 24/7 and having an online appointment booking system could mean the difference between gaining more customers, or losing them. By focusing on scheduling processes and ensuring that little details don't become a headache, business owners can also take steps to improve retention for existing customers.
In 2013, 62% of customers switched brands due to poor customer service, costing an estimated $83 billion, according to Parature. CRM systems allow businesses to engage with their customers anywhere, anytime, and from any device, instead of just making them wait "on hold" over the phone and stick to rigid office hours to engage with the company. With CRM customer service systems, staff are able to chat live with customers through their website and apps, which builds more stable customers relationships and adds a human, personalized touch to the service.
I've spoken to CEOs and owners of SMBs and the same thing comes up again and again: Introducing change is difficult and employees are sometimes resistant to it. There is usually a transition period, especially when new technology seems foreign or overwhelming. However, once your staff realizes just how much time and administrative effort they will save, they should be relatively open to new technology that lets them focus on the most important thing — delivering excellent customer service.
It's up to you to bring your company up-to-speed by leveraging technology that boosts productivity, optimizes your appointments booking system, and improves customer relationships. CRM allows you to provide a customer experience that makes them want to return to your business again and again.
About the author:
CEO of Agendize.com Alexandre Rambaud writes about how small businesses can leverage CRM and online scheduling systems to empower their clients and help their staff focus on great customer service.