Your online business will be nothing without your customers. This means that customer service should be your top priority. Taking care of the needs of your customers quickly and fairly will allow you to build up a large and loyal following of customers that will help to take your business to the next level. It will also allow you to retain the loyalty of these customers so they keep coming back again in the future. Repeat business is the key to your company continuing to grow. People who receive good customer service when they do business with you will also recommend your site to their friends and family members. You cannot overstate how important customer service is. Here are several of the most ideal ways to improve online business customer service.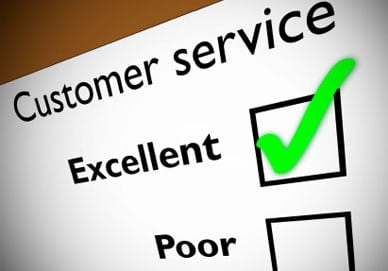 Also read: Using Big Data to Track Customer Preferences
Use online chat
Online chat is a service that many different online businesses are using these days. Law firms, medical practices and financial institutions will commonly give their customers the ability to communicate with them over the Internet by using a chat feature. This is convenient for many people who are unable to make a phone call. For example, a parent who has a sleeping baby nearby and does not want to wake it by talking on the phone can have a silent conversation by using online chat. There are also many people who work in office cubicles. They do not want the people near them to overhear what they are saying. This is especially true if the conversation will include personal and confidential information. Online chat enables these people to have their discussion without anyone listening in.
Also read: 5 Websites To Read Customer Reviews
Use call center plus services
You may be able to get away with answering the phone yourself when your online business is still very small. However, you will not be able to do this forever. There will eventually come a time when the volume of customer phone calls becomes too great for you to handle on your own. At this point, you will have some important decisions to make. You could simply set up a voicemail that will allow your customers to leave messages. You can then return their calls at a more convenient time. However, the best way to deal with this problem is to hire a company that offers a call center plus services. All of your customer service calls will be routed to this company where trained operators will answer the questions of your customers and take care of their problems. This service is well worth the money it will cost you.
Recommended reading: 5 Reasons Social Media Marketing Is Important to Your Business
Give gifts to irate customers
It is inevitable that you will have some of your customers get upset over mistakes that have been made with their order. It is very important that you know the right way to handle these situations when they occur. Your goal should be to satisfy the customer within reason so he or she will continue to buy things from your site in the future. A good way to do this is to offer them a free gift.
Don't miss: 7 Psychological Triggers to Boost Your Engagement on Social Media