Google Chrome is an ultimate web browser which supports extendibility through it extensions. There is no doubt that Google Chrome is changing the web experience since its launch by its new feature. It has thousands of extensions to add for all kind of people and professions. An Accountant can add the chrome extension that helps in his job, a businessman can choose an extension which keeps him updated in his business or an investor can choose to install stock market ticker extension to get the updates. In the same way there are many extensions available on the chrome web store that are helpful for web developer.
Here are some useful chrome extensions for web developers.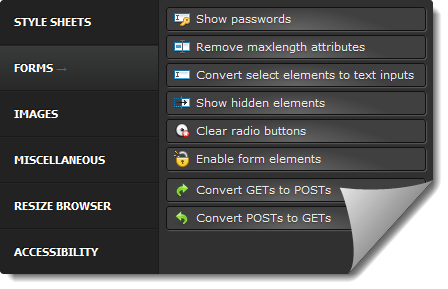 Pendule is an all in one tool for web developer and web designer. It includes the set of tools and options to mingle with webpage and CSS. Pendule has 6 main categories and each category contains the set of useful tools, most helpful options are [in CSS] View CSS, Reload CSS and Disable all styles [in web forms] Show passwords, show hidden elements, clear radio buttons, enable form elements and convert form methods [in images] view images information, hide all images and hide background images [in miscellaneous] view java Script, view generated source, ruler, color picker and remove cookies from current site [Resize Browser] Resize Browser allows to resize the chrome browser to test your website In various screen resolutions. [Accessibility] Validate HTML, Validate CSS, Validate links, Validate feed, Validate accessibility (WAI), Validate local HTML and Validate local CSS.

Web Developer extension is similar to Pendule but has some additional features. Here we get the new category called information where we mainly get meta tag information, link information, topographic information, java script, anchor information, document outline and title attributes etc. Web Developer extension for Google Chrome lacks the features like view generated source, cookies menu, disable menu and some others useful features that Pendule is having.

Live CSS Editor is a quick CSS editor which provides a text box on the present webpage to write CSS quickly and get the results on the page instantly. It is also possible to save the styles you create for the pages you visit
Page Ruler

Though Pendule and Web Developer extensions have built-in ruler option, they don't show the X and Y axis. Therefore here is the chrome extension that is very helpful for web designer to measure the webpage. It shows width, height and position of the selected area. A new ruler icon appears once it is installed and then we can start measuring the page by just dragging on the page. We can even get the size of particular image or an object by using the combination of Ctrl + Click. We can also change the parameters including height and width manually. Page Ruler is a free extension which is a best and must use resource for web designer.