I remember the day I started blogging; WordPress was my choice of CMS, I used the 'new post' page to compose all my posts and draft posts. Back then, the writing area was not user-friendly as of now and I badly wanted a writing tool where I can jot down all my posts and save it offline locally in my hard disk. Since Microsoft Word was too mainstream for this task I started using Windows Live Writer. We have come a long way, Microsoft even stopped the support and download of Windows Live Writer, luckily there are many writing tools to help you with your creativity. Personally, I believe even the choice of the font has some magical power to help you write. These list of writing tools can feed you with some inspiration and can even help you with writer's block.
Tip! free brochure templates for Startups
Here is a collection of writing tools which will help you with blogging. It not only includes alternates for Windows Live Writer but, even better tools. Happy blogging.
Writing Tools for Blogging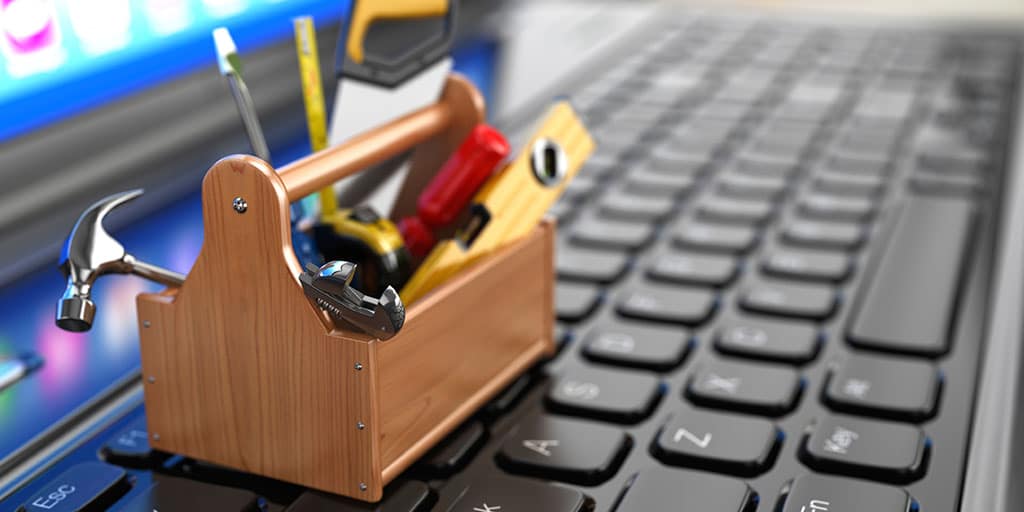 MyTextArea
To start with, I would like to keep it very simple and that's why MyTextArea. This is a one of the simple browser based writing tools and in no way comparable to high-level writing tools. If you are browsing something and you wanted to quickly take note of it then, this is a perfect tool for you.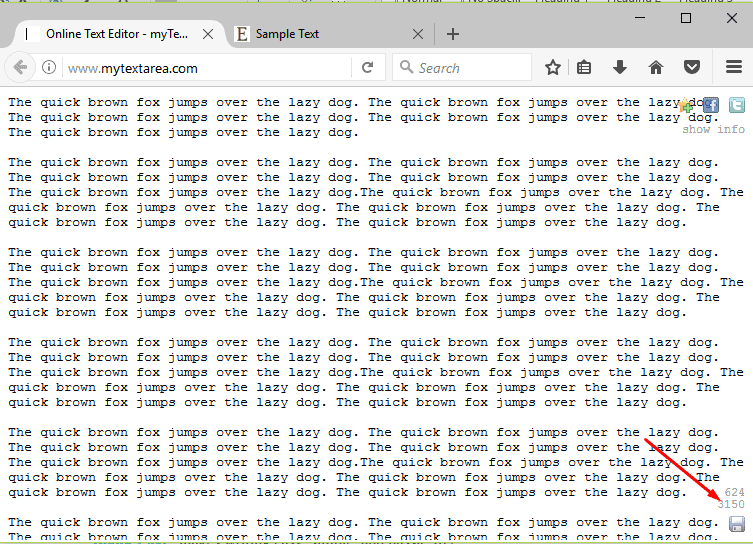 The tool comes with a large writing area. On the rightmost, down corner, you can see the line number and text count along with a save icon. Thankfully this information is not at all obstructive when you start writing. The only downside of this application is that; it won't auto save. Also, the texts will be saved as browser cookie so there is a high chance that the texts will get cleared if you clear the browser.
Google Keep
You might be thinking why Google Keep? Well, first thing, I love the sync feature and the intuitive interface. It's simple and quite easy to use. I sometimes use the Google Keep for scribble down my ideas for the blog post and if I am traveling, I will work on those ideas directly from my phone itself. The best part, it's completely free.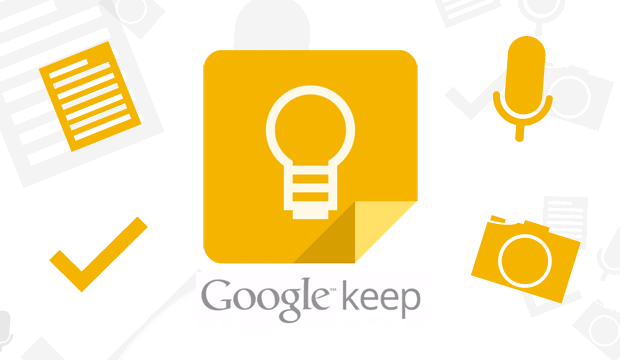 The Google keep can record voice notes, click pictures and include it along to the note, create a to-do list and finally can act like a note book. With its brilliant sync feature, you can pick up the note right from where you left, from any connected devices.
Headline Analyser by CoSchedule
A catchy headline can always help you bring in some organic traffic into your website. Some people twist the headlines and make them into click bait. But, a well-crafted blog post title is a very important thing. The CoSchedule is a marketing calendar and their sub-product Headline Analyser is something which I loved.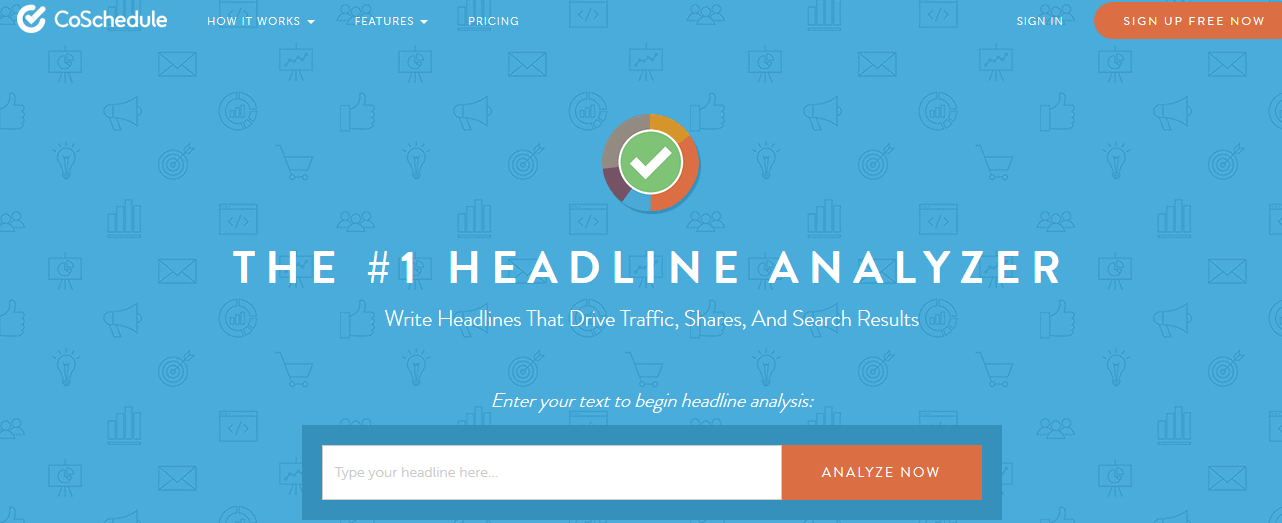 The folks at CoSchedule makes the whole process as simple as possible. They say a perfect headline is something which contains 20-30% common words, 10-20% uncommon words, 10-15% emotion and at least one power word. And, most importantly it should be of appropriate character length. To put this into test, I have typed in the very blog post title that I am using for this post and here is the result;
Egg Timer
Often we end up spending lot of time around a simple post over the ones which need immediate attention. Keeping a timer at your disposal is one of the best ways in which we can keep track of time.

The Egg timer is one of such easy to use a timer. Select the required time and click Go. The page will switch to full screen, displaying only the countdown timer. The app is currently in beta phase and moving forward, I hope they will introduce more features may be a peppy UI.
Free Summarizer:
In this digital age of selfies and vlogs, reading is something a very few of us take as important. On top of that, if your blog post is full of long sentences which make the whole post rudimentary and boring it's going to affect your traffic. Therefore, it is always better to keep the post minimal and simple.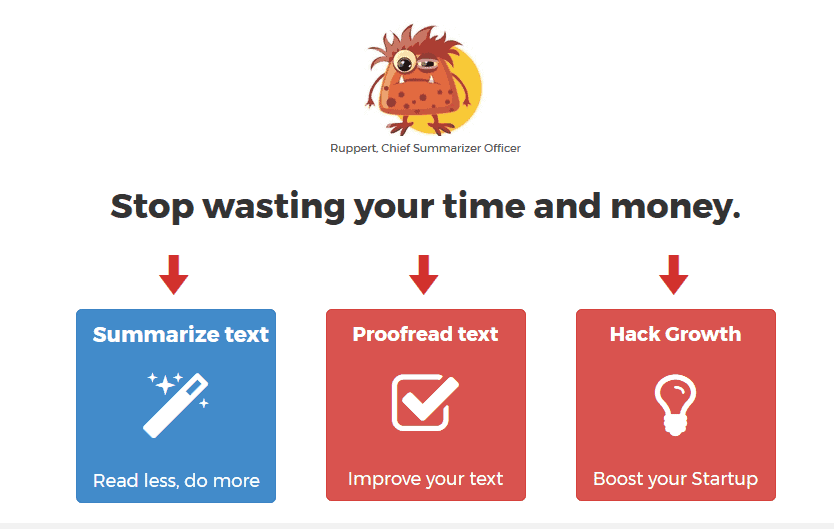 The free summarizer is a free tool which will take care of your such long sentences and help you with shortening them. Just visit the site, paste your text and click the button. Mr. Ruppert, the chief summarizer officer will take care of it.
Known
Perfect for budding authors, known is a social learning platform where you can share your upcoming work with the community members, get the feedback, improve upon them and finally, perfect your work. The Known for education, which supports multiple authors is a great platform for children to share their knowledge among the peers.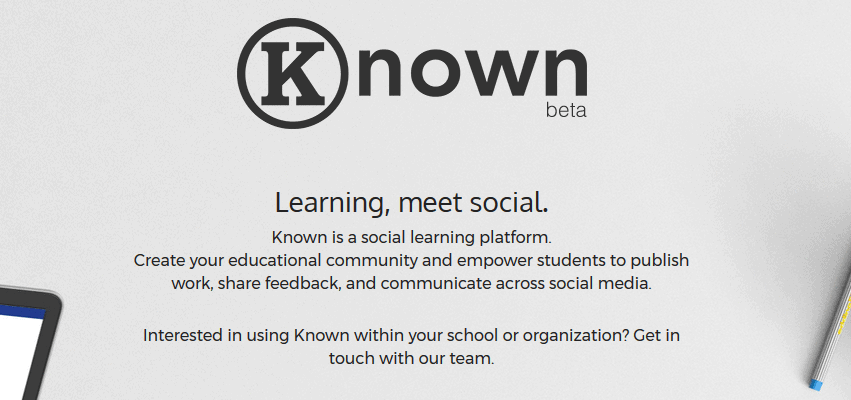 The Known for Groups, on the other hand, is a concept based on group blogging. Multiple authors can contribute to the group blog and, once completed, people can review and share it to different social media platforms. The writing tools will support up to 200 authors.
ZenPen
Have you tried the 'distraction free' writing? I am not talking about the environment around you, I am talking about the screen distractions like title bar, tabs, ads, tool bars etc. The ZenPen is a minimalist platform which will help you achieve distraction free writing. Once you start writing it's just a plain page, you can provide a title and just start writing.

There are options like; switch to full screen, night mode, set word limit and save the post. It's a completely free service and I love it.
Medium
With its minimalistic theme and simple UI, the Medium is one of the most popular blogging platforms out there. The fact that anyone can register, get a custom blogging URL, link their social media profiles and immediately start blogging makes this platform a huge success. Many celebrities including former American President Barak Obama maintains a blogging account on Medium.

The standout feature about Medium is the writing area which also acts as a text editor with basic features. You can also choose to draft your posts and publish it later.
Hemingway
Hemingway is one of the simple and easy to use writing tools. You can use the text area as a writing tool and the system will automatically search for common mistakes and come up with suggestions that will further improve your post.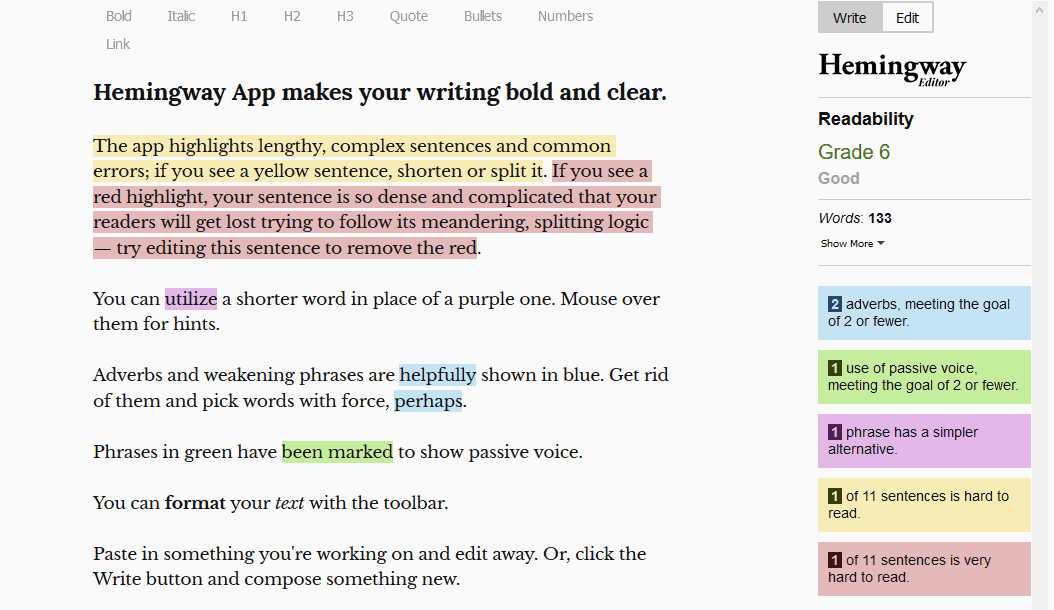 The tool uses color codes to identify issues; the yellow color means the text is lengthy and consider shortening it/split it. The red color means the sentence is very complex and the readers might get lost trying to understand the sentence. The tool will also find complex words and, by hovering over such words, the tool will show alternate words you can use. The adverbs and weakening words are also get indicated, you can either choose to rephrase it or omit them.
The Hemingway tool will grade your post in terms of readability. You can see your grade changes as you start correcting the mistakes.
Grammarly
I was saving this one for the last. Grammarly is one of the most popular writing tools that you will find in the blogosphere. Grammarly is used not only by bloggers but also by professionals for composing emails and other writing related things.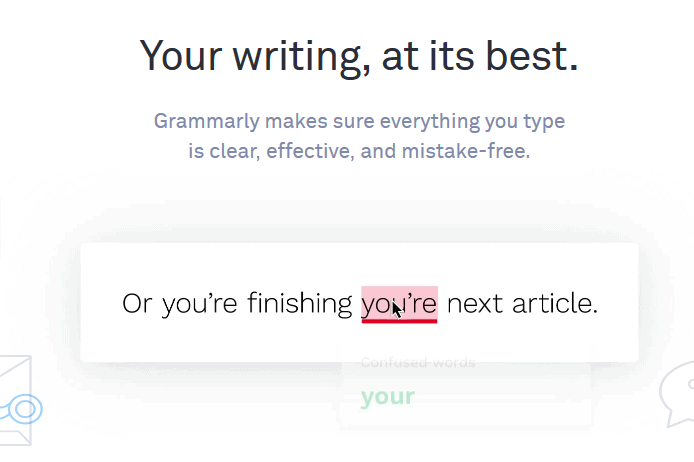 The tool helps you correct more than 400 types of grammatical mistakes, search online for plagiarism, provides you with vocabulary suggestions. Grammarly is free to use up to a certain limit and after that, it is a paid service. You can use the browser extensions to correct the posts that you make on social networking platforms. There is also a support for Microsoft Word and Outlook. The tool is built by linguists and language lovers.
The free version of the app checks for critical grammar and spellings mistakes while the premium will check for punctuation, sentence structure, provide you with vocabulary suggestions, supports genre-specific writing styles and comes with a plagiarism detector. The premium plan is billed at $29.95/mnth, $11.66/month for an annual subscription.
Custom Writings
Frequently, college students all over the globe struggle with their academic essay writing. They need some professional writing assistance from experts. There are a lot of assignment writing companies which offer paid help. CustomWritings is one of such professional writing services which is committed to producing sample essays, research papers, and even dissertations. Flexible pricing, high quality and a lot of free features make this website one of the best custom writing tools on the market.