Starting your own online startup is a lot of hard work and commitment. When you put forth all the effort you hope that you will see a great profit. Unfortunately, you cannot just start up an online business and wait for the traffic to come rolling in. There is a lot more to it than just that. Getting traffic is a difficult thing if you do not know what you are doing without proper research.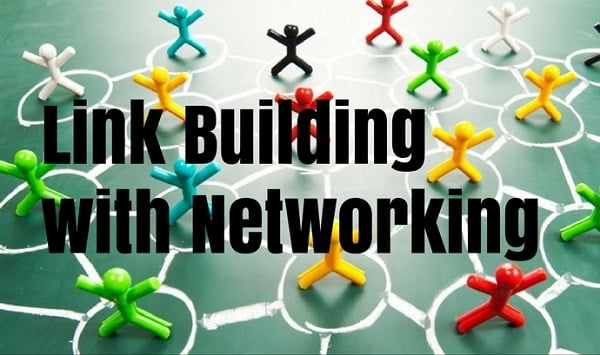 There is a lot that goes into the making of a successful online business and its always an ongoing process. You need good advertising for starters, but you will also need an eye-catching and responsive web site that will help you bring people into your store or and convert users into buyers and streamline a revenue generating funnel. In order to do that you will need to search for a reputable SEO service for assistance.
How to Network Effectively
Networking is one of the most effective process you can do to help in your business ventures. However, since networking takes time, you want to make sure you are not simply asking other bloggers to drop links for you and send traffic your way. This is a system where you have to take time with other bloggers, get to know them and let them get to know you. Once you have taken the time to "socialize" you will find that getting your link on others blogs will be smoother and they will be happy to help you as long as you are willing to do the same.
Social Networking for Rapid Growth
Social Networking is one of the best ways to quickly draw web traffic to your site, as long as you are willing to take the time and put forth the effort that is needed. From Facebook to Twitter and even Google Plus, you can do so much with these sites. You want to be sure that the content that you use is appealing and will catch your audiences eyes right away. You need to be sure that you are talking to your audience when you make a post; let them know that you are real and not just trying to drum up sales. Hashtags are the number one priority when marketing through a social network. These are the words that people search for and will use to find your posts and then a link to your site.
One thing to watch for when posting on social media is to mix up your posts. Try not to post the same thing over and over again. You want to fluctuate what people see so that they do not get bored with your posts and start ignoring them. Joining groups and communities within the social networks is a great way to drum up traffic to your site because you are in a group with like-minded people who either do what you do or want what you have to offer.
SEO At Its Best
Search Engine Optimization or SEO is the biggest factor on driving traffic to your page. This is the system that Google, Bing, and even Yahoo use. These engines crawl over the coding of your site and find specific keywords related to what you do, the better the words are they better your search results are. If you show up on the very first page of a google search for your keyword the chances of people clicking a link to your site are exponentially better than if you were on page two or three. You can use a combination of on-site and off-site SEO to really drum up the traffic and really give your business a push in the right direction. 
In conclusion, networking in today's online environment requires patience. More importantly, it calls for a proactive attitude. Keep these attributes in your wheelhouse and expanding influence across the web will only be a matter of time.
Bonus Infographic: Content Marketing SEO