Bosch Power Tools India, the Indian arm of the German brand launches Bosch Go. The Bosch Go is a smart screwdriver which is ultra-portable and very powerful than any excising screwdrivers in this segment. Bosch is a leading manufacturer and marketer of power tools for construction, woodworking and metal working industry. Considering the booming millennial market, Bosch Go will be available first via Flipkart and Amazon online stores. By October this year, the product will start occupying the shelves of dealers across the country.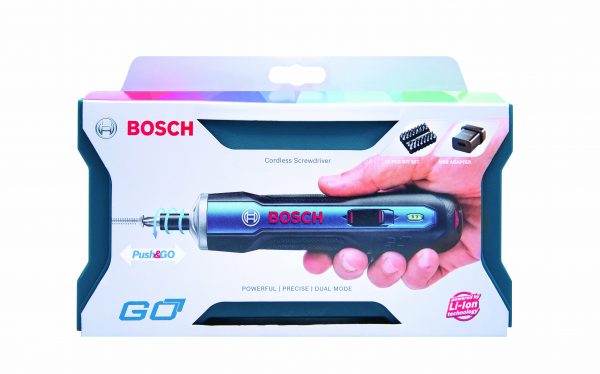 What makes Bosch Go standout in its segment is the; revolutionary compact design. It's obviously like no other screwdriver with its intuitive operational style. It's more dynamic and powerful than most existing cordless screwdrivers today, like those featured on BestOfMachinery. The tool will easily fit in your back pocket of your jeans and its considerably light weight. The intuitive Push & Go operation style will activate the screwdriver by just pushing the button. Another great innovation is the intelligent E-clutch system which make sure the screw driver stops the operation upon reaching the target torque. Apart from the automatic operation, the Bosch Go comes with an option to switch to manual mode on demand. This is done by engaging and disengaging the strong spindle lock mechanism.
Panish PK, regional sales director and business head – India and SAARC – Bosch power tools said,
"Today, consumers expect a smart device for an enhanced performance, longer lifetime, and faster charging cycles as well as compact designs. This new smart screwdriver combines all these features, and is bound to boost engineering standards. Innovation has always been at the heart of our offerings and we are positive that consumers across the nation will benefit with this new tool from Bosch".
With its rotary brush plate, which assists in forward and backward rotation, Bosch Go functions can be performed with at most ease. Like I said, the Screwdriver resembles, both in shape and size, as that of the normal screwdriver which helps even a layman take a leap from the manual mode to automatic process.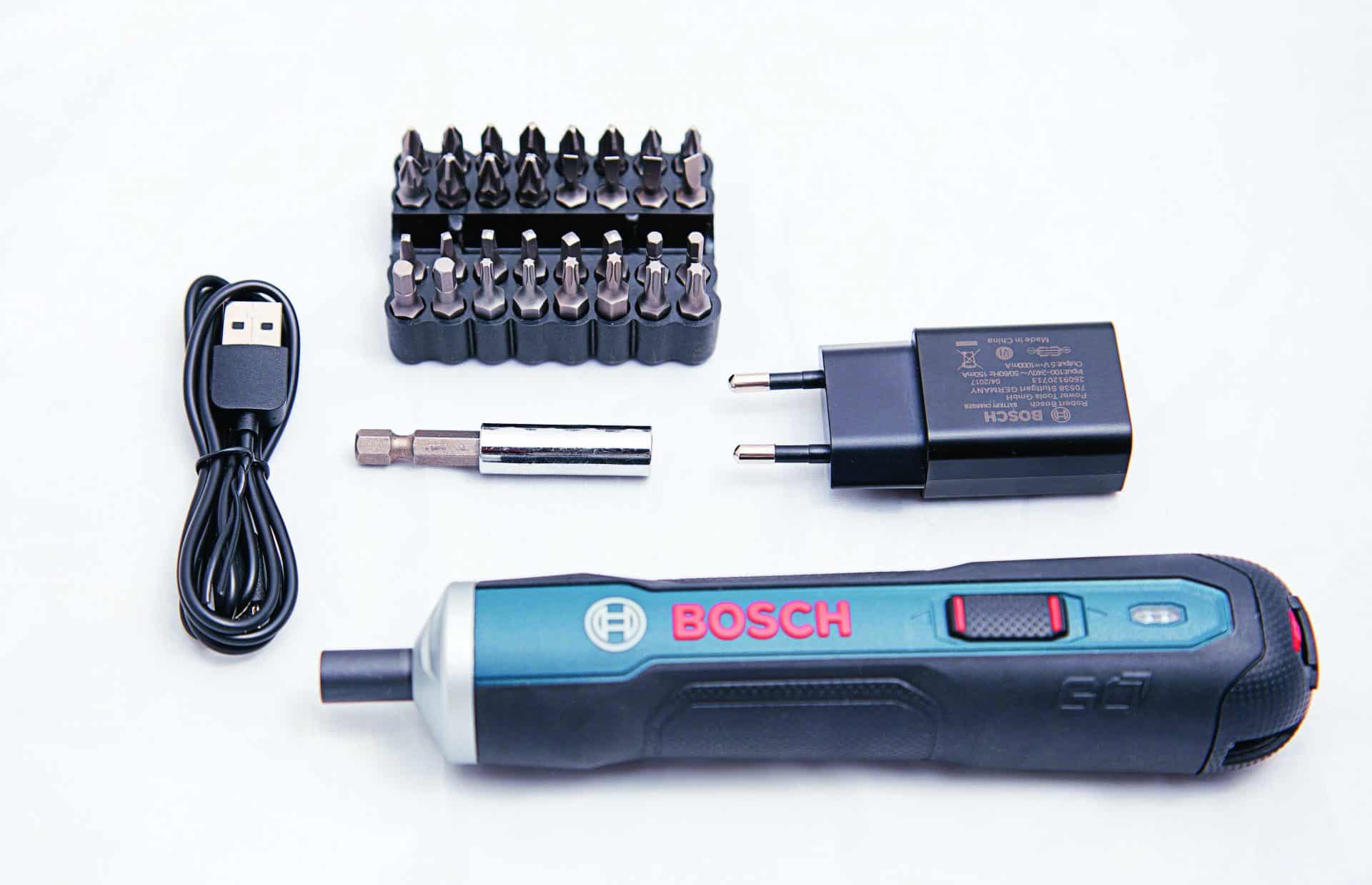 The Bosch Go is powered by a Lithium-ion battery, with a power rating of 3.6V and 1.5Ah, which gives you an optimum run time of 90 mins upon full charge. Unlike the other battery powered devices, with its innovative energy consumption system, Bosch Go delivers uncompromising run time at greater efficiency. The screw driver is charged using micro USB port and has a 3-LED system which indicates the battery level.
The ergonomics in design adds an overall aesthetic value to the device. With an adjustable 5/2.5 torque and a speed which goes up to 360rpm, the Bosch Go makes the process of tightening and loosening quite effortless and with minimal discomfort. Weighting only at 280gm, the device is not going to give you any sort of fatigue as in the case of heavy machinery in this segment.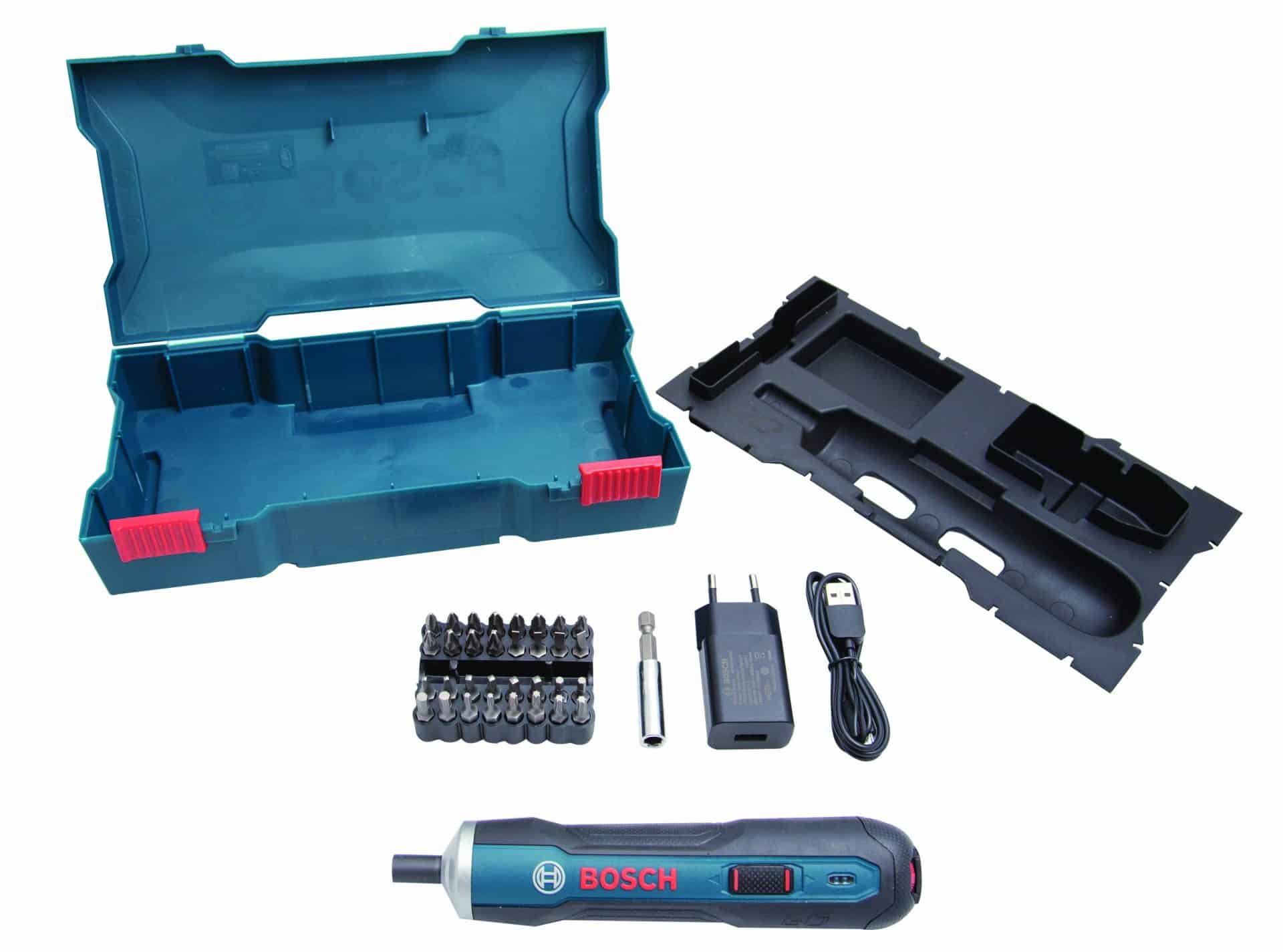 The Bosch Go comes with 33 accessories kit, USB adapter and a USB Cable. Like other Bosch products, the company offers a compact plastic case with sleeve to carry around your Bosch Go. As an introductory offer, the Bosch Go is available in Amazon and Flipkart at a price of Rs 2399 against the original MRP of Rs 4450.