'Rome was not built in a day'. Neither can a blog be! For it takes years of practice, patience and a lot of mistakes to eventually figure out what is right and what might fail.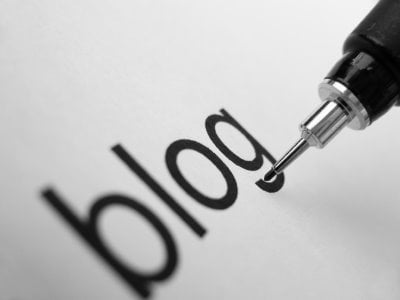 If you have ever wished to know the things to keep in mind before starting a blog, here are a few suggestions:
1. The need to be social
When you launch a blog, it DOES NOT attract a lot of traffic. Besides, you do not even get any search engine love initially. One, your blog is new, and two, no one knows about it. This simply boils down to one thing: the need to be social.
While it may take years for search engines to recognize your efforts, you can still bring in some traffic via social media. Besides, if you are willing to shell out some money, you can do so by buying traffic in form of ads.
Now comes the most important thing: never vest all your energies on just one social media site. For you never know when people stop hanging around there! Remember, how Orkut went down? If you are thinking, "what Orkut", you get the point!
2. Consistency
Really, this one is the key to grow. And it does not mean you go inert for a couple of days, and over-compensate by pouring in ten posts when you become active again. This will surely tank down your traffic.
So, unless you are not passionate about what you are writing, don't blog! You'll lose interest, the updates will become less frequent, and your audience will gradually fizzle out.
3. It is on the web forever
Of course, you can't come up with something interesting all the time. But this does not mean you feed your blog with mediocre content. You must know that what goes online stays online. Treat your blog like gold and do everything in your capacity to keep it groomed.
4. Grow your E-mail lists
It is through your e-mail lists that a lot of traffic will come in. In fact, this tried and tested way of growing your audience is a sure-shot hit.  Make sure you create an opt-in form on your site and give a great incentive like free E-book, white paper, etc, to get people to sign up for your e-mail list.
Besides, keep these in mind:
– Since a new marketing strategy will always keep coming-up, strike it when it's hot!
– Keep every article short and crisp. Follow a similar style across all
– Design your blog well
– People matter. And so do their comments and every Email
If you want to make your blog a popular place to be, focus on one thing at a time. Of course, implementing all at once is a daunting task, but in the long run—you will realize the importance of each.
About author
This is a guest post by Vishal is the founder of Appsquare.com.au, an app development company in Australia that creates innovative apps, provides part funding for selected app ideas and also helps app developers get funding through its network of Venture Capitalists and Angel Investors.