What is a blog?
A blog is a site that is meant for discussion or information sharing, which basically consists of entries, or posts, with the most recent ones preceding the older ones in a chronological order. These entries are posted daily, or with the regularity that the blogger deems suitable. Blogs are made to be interactive and simple, lacking the formality that is associated with regular websites. A blog could be personal, where a blogger documents events in his or her life, or it could be a commentary where the subject of discussion is centered around some niche, such as fitness, technology and so on. You a blog and make money from home and be self employed or do part time writing while you continue with your job. It is not unusual for companies and organizations to have blogs.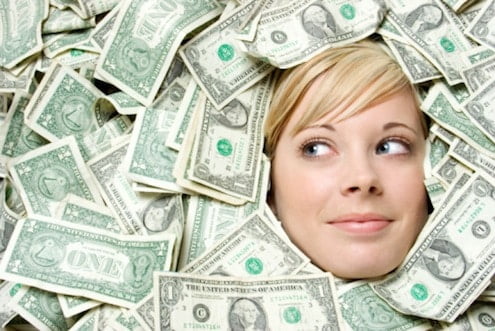 Can you make money blogging?
The idea of blogging has been around for awhile now, and there are individuals who have figured out how to make money from them. In fact, the top bloggers make thousands of dollars running their blogs. So how exactly do you end up making money blogging? it sounds, as the numbers that have tried and failed surpass those who have tried and succeeded.
How can you Make Money Blogging?
Must read:
Blogging for Money
One of the easy and direct ways of making money from blogs is by blogging for pay. Basically, all you do is write blog posts for money, in the frequency that is agreed to with the blog owner. Depending on your expertise in the niche you will be blogging in, and the nature of your arrangement with the blog owner, you stand to make a significant amount, especially if the blog is for a large company or organization.
Make Money Niche Blogging
Alternatively, you can start your own blog and make money from it. You basically set it up more or less the same way you would a website. The trick is finding a niche that you are not only well versed in, but have an unbridled passion for. That's because your blog will not make money for you immediately. It's a process that involves a time investment, much like other online ventures geared towards generating some revenue. When you have a wide enough audience, you can use useful ads to generate income. Alternatively, you could join an affiliate program and make money from it.
Use your blog to Sell Products and Services
You could also create blog to advertise a product or service. If you have digital media you would like to move, a blog could aid in this. For instance, if you are a fitness enthusiast, you can start a blog on the same, and then use it to sell fitness programs, eBooks on weight loss tips and tricks and instructional videos on working out. Freelance blogging is also another avenue to explore when it comes to making money. If you know your stuff, you can easily run or manage a couple of blogs for pay.
Things to remember
The thing to remember is that blogging does not give instant gratification. Your efforts have to compound before any real profit is realized. That means all those blog comments you make in forums, all those links you exchange with other blogs will bring results, but not immediately.
Author Bio: Harsha is a Web designer and a passionate blogger who likes writing articles, reviews and latest news on wordpress , seo , blogging tips, etc. This unique article is researched and written by him. He writes many articles and helps newbies in understanding what is wordpress , blogging, seo and other things