If you are currently managing a WordPress site that is reliant on a constant stream of relevant traffic, you will probably understand the need for a newsletter/email opt-in that is both reliable and packed with useful functions. One of the great things about the WordPress CMS is the readily available plugins that seem to have limitless possibilities. When it comes to newsletter plugins, you will be spoiled for choice, but therein lies the problem. There are simply so many of these plugins available that it's difficult to separate the wheat from the chaff. Thankfully we have managed to find 4 of these bad boys that will do the job nicely and they'll all add some serious value to your blogging platform.
Chimpy – MailChimp WP Plugin

MailChimp should already be a name that most bloggers will be familiar with, so how about the WordPress plugin that bears a rather similar name? Well the good news is that Chimpy hasn't lost any of MailChimp's functionality along the way. You'll be able to fully integrate your existing WP site with this plugin and you'll also have more signup form options than ever before. You can use different forms for separate areas of your blog and they will all tie up nicely when you need to collect your required data.
NewsPlus WP Newsletter Plugin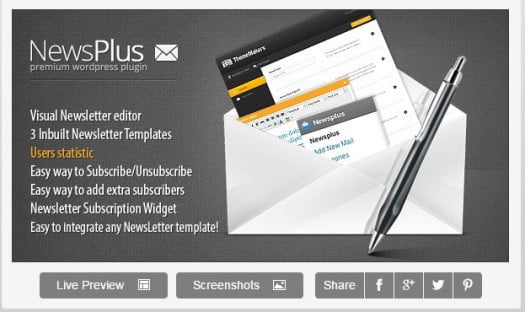 If you are all about keeping your readers in tune with your brand and latest releases, this is the plugin that you want! NewsPlus offers a very easy to use interface that will cut to the chase every time you have work to do. With a myriad of shortcuts that seem to make perfect sense, this plugin will bring you closer than ever to your current subscribers and help you to being more into the fold.
SendPress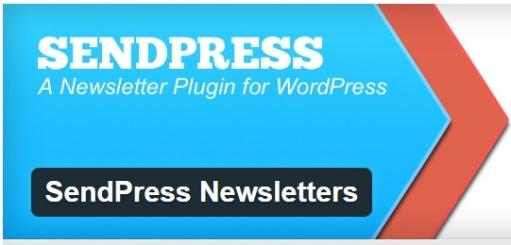 This is probably the best newsletter plugin currently on the scene because it just does everything better than practically anything else. You can construct attractive and functional newsletters at will and send them out to bespoke email listings without breaking a sweat. SendPress alerts you whenever a follower unsubscribes and you'll get a clear picture of how your marketing campaign is working out. You can use SendPress to compare various campaigns and use the fantastic metrics analyser to pick your best options.
WP Popup Revolution-WordPress List Building Plugin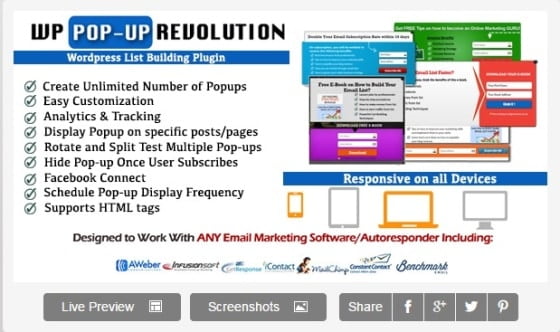 Our final WP newsletter plugin comes in the form of a popup that has some awesome themes amongst its number. Okay, not everyone likes a popup but we defy you to find at least a couple here that do not float your boat. According to stats, these will increase your subscription rate by a whopping 210% and who can ignore those figures? You'll also get access to a variety of tracking and analytics plus Facebook Connect and a very cool popup scheduling feature.
4 of the Best?
Hey, according to the experts, these 4 are up there with the best of them. But there are still some very good newsletter plugins that we haven't yet reviewed so why not do a little legwork of your own and eventually you will find the perfect newsletter option for your blog – Good Luck!
Author Bio
Phil Hall is a fan of WordPress plugins and also enjoys his other passion at www.bags-n-aprons.co.uk. You can also check out his Facebook page here – https://www.facebook.com/BagsnAprons