Who don't want to earn more money? Everyone want to, right? And the next thing is that everyone wants to earn money in easiest possible way, right?
But that's not true. To earn money you need to work hard anyhow. These days, internet is getting really popular and there are thousands or lakhs of ways to earn money over the internet but again, it's not an easy task at all. For newbie particularly those who are young, the best way to earn money via internet is by blogging. But not every blogger earn the money he dreams of or in other words, not everyone gets the taste to success, why?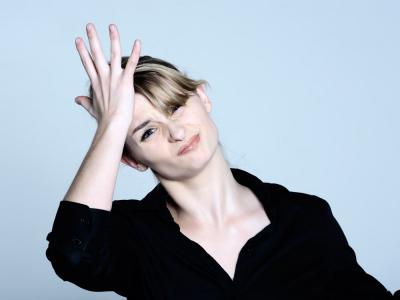 As I've already got the success in my blogging career so many times I'm being asked by newbie bloggers about my action plans or whatever I did to get up to here. But I don't want you to go with my plan because in blogging, every successful blogger has his/her own unique way and that's how people remember them. The main thing you need to learn is that use your mistakes to get the success. Now question comes in mind is HOW?
First let me tell you all the top mistakes by bloggers. If you find yourself in then I'll be sharing one valuable (not simple) solution at the end.
First biggest mistake everyone does (even I did) is that earning money via blogging is very easy. We need to build one blog, write some stuff, Google will send traffic and we can monetize our blog to earn thousands easily.
But in reality, it is very hard to earn thousands via blogging. Blogging is like a business and here you need to take risk, become professional, gain lots of skills and then promote yourself to get conversions.
Also read: Unexplored Ways of Monetising a Blog for Maximum income
Mistake#2 SEO is the Only Magic
Next thing is that bloggers starts thinking that if they learn SEO then they can get lots of traffic and then that can be converted into money.
But in reality, learning SEO is not an overnight process and these days SEO is changing continuously. So you need to be very professional here and learn things quickly (at the speed which Google wants).
SEO is not any magic so if you thinking that if you do SEO then you'll get traffic then it's not going to work at all. It may work for some time but it will not last for more than 2-3 months.
I've seen this thing with many bloggers, particularly with the newbie. They don't want to show their name or face over their blog, but why?
Let me make it very clear that even Google want to see your face and Google wants that readers should see your name and face over your blog. Now if you don't go according to Google, then how you'll find your success online?
Mistake#4 Blogging is all about make money
As you know money is everywhere, you can make it with any type of smart work with any type of niche not with blogging. But you make or break that depends on your skills of learning new thing about blogging and applying it on practical ways and scaling it up instead of blindly following others ideas or success stories.
The Valuable Solution
You need to first learn one particular thing and want to become very professional in that. Like you can learn about Windows 7 and then start one blog particularly on that. Share tips, tricks and your own valuable knowledge with readers about the Windows 7. Keep things looking professional and blog should have a good design and proper navigation. This is how you can get the success but again these things are not easy but they will work for sure.
About The Author: Tim Wilson works as content manager for HostPapa, a web hosting Canada company serving over 100,000 customers. Since launching in 2006, HostPapa has offered reliable, budget-friendly, easy-to-use Canadian web hosting solutions for small to medium-sized businesses.