The three main basic needs of any human being are shelter, food, and water. Over 1.2 billion people live in the world without any proper kind of shelter or housing. This was reported by the World Resources Institute's Ross Centre for Sustainable Cities. One Austin based startup has been started at the SXSW that is revealing its way in order to fight with this particular problem with the help of a low-cost 3D printer and it is of great potentiality. This is how 3D printed homes came into existence.
A method has been developed by ICON that will print a 650 square foot single story house made of cement and it will take around 12 to 24 hours. It is just like a fraction of the time that is needed to make a new home. In El Salvador, a community of about a hundred shelters will be constructed for all the residents if everything goes according to the plan. New Story, a nonprofit, is an active partner with the company. They are aiming to provide a solution to international housing solutions. The co-founder of New Story confirmed that they have been building houses for communities in Bolivia, Haiti and El Salvador.
The first model built by a 3D printer
The 3D printed homes model that was first made from the 3D printer was revealed in Austin. It was the first step in order to prove a shelter to people who are almost outlasted from the society. One of the 3 founders of ICON, Jason Ballard, said that they are going for a trial run by using that particular model just like an office in order to examine the practical usage. They also said that they will install air quality monitors in it. They will test how the total infrastructure looks and even how it smells also! Jason Ballard is also with a company called Treehouse that mainly focus on upgrades of sustainable homes.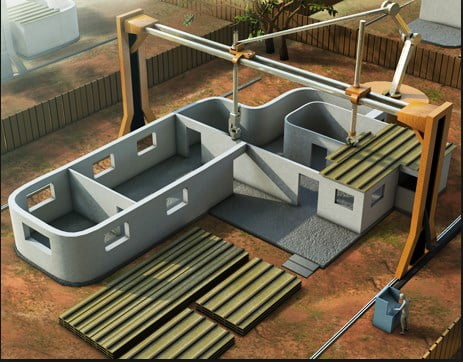 Vulcan printer and costing
An entire home can be made out for only $10,000 by using a Vulcan printer and the plans are being made to cut down the price by $6000. Undoubtedly these 3D printed homes shelters are very cheap when compared to a normal American home. This printer has the capability of printing a home that is as big as 800 square feet. This is significantly a big structure compared to those properties that are pushed by small home movements. These buildings are 400 square feet on an average whereas in New York the single apartments are about 866 square feet.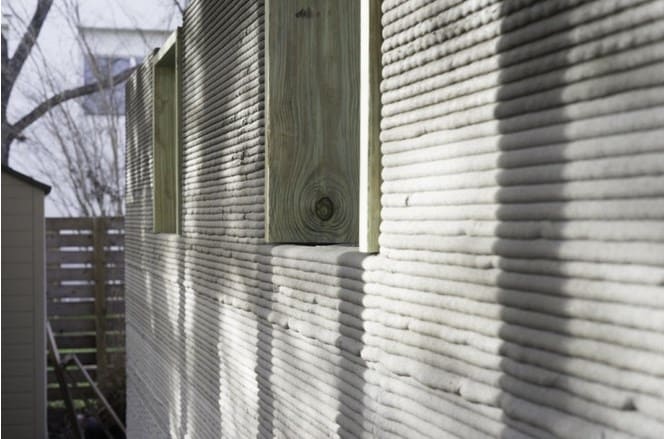 Structure of 3D printed homes models
The 3D printed homes models or a single set up actually consist a bathroom, bedroom, living room and also a curved porch. There are also some other companies that are building the same printed homes and other structures. But these structures or houses are either printed in a warehouse or they have a similarity with Yoda huts. So in order to get success, they have to build best the houses! When cement is used as an ordinary material it normalizes the operation for all the possible residents who worry about the effectiveness or durability of the infrastructure. So if these structures were made from plastic they would have faced some serious issues.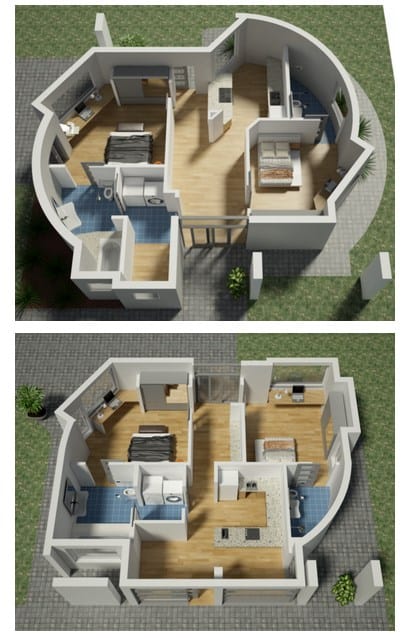 Problems and other factors faced in 3D printed homes

So after ICON is completed with testing of material and tweaking of design, the Vulcan printer will be shifted to El Salvador so that construction can be started off there.  According to ICON, not only these houses will provide people, who do not have any shelters, but also with the help of 3D printers the 3D printed homes produced will create a very minimum amount of waste and also the cost of labours will decrease tremendously. ICON also wishes to build 3D printed homes in the US also. This solution is also very much compelling as it can help with the shortage of houses but it will be highly controversial among various unions of labours.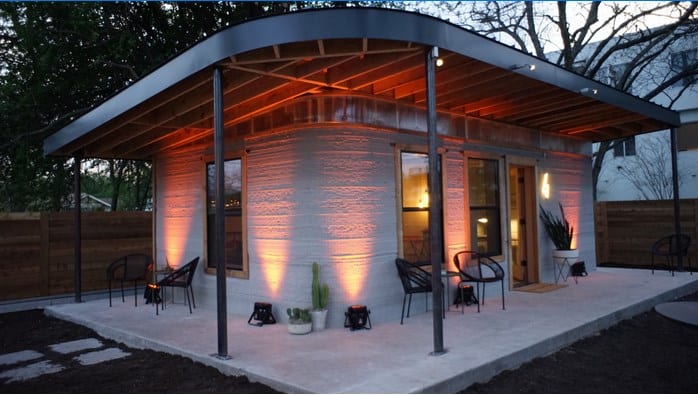 It is a very common phrase that all technical innovations which happen in a high-end fashion for profit are strained down to masses, in which case these sort of innovations actually serves the great social deeds. That is why; New Story and ICON are challenging over this factor.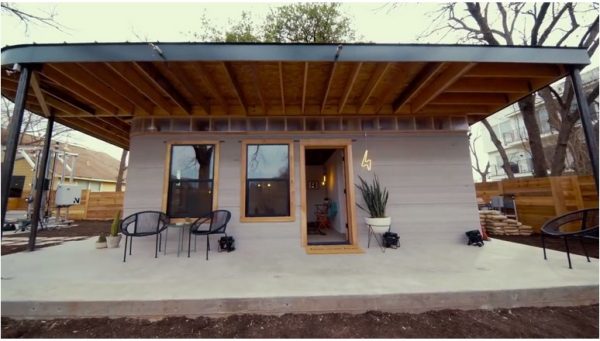 Anyway, the company is looking forward and thinking about the crisis of housing globally and that is why there are looking into the factor that one day we will live on another planet! One of the biggest challenges includes creating habitats in space as they cannot use a two by four in order to open screws. 3D printed homes are actually one of the most potentials as well as promising technologies for building habitats.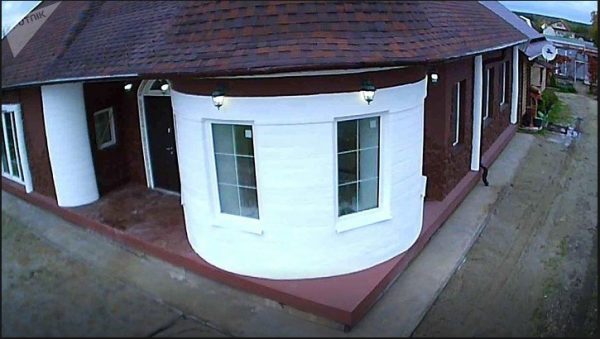 History has always been punctuated with different kind of advancements in tech and the provided materials always result in high-quality contractions which offer less time and money. Though everything that we use or do today has changed due to major advancement in technology, the practice of construction has not changed from the 1950s. The main aim of ICON is to break this barrier and to change everything in building technology in order to create a new era where every need of construction is met in the future.