Bluetooth earbuds or in-ear headphones are very popular because of their convenience and portability in terms of use. The market is flooded with similar products and choosing the best one is quite a task. But worry no more, this guide will help you decide the one most suitable for you.
Sennheiser HD1 Wireless In-ear
The first to make it to list as one of the best Bluetooth earbuds available in the market, they come in both collared and non-collared models. In terms of quality, design and sound, they are super long lasting and ideal for outdoor use.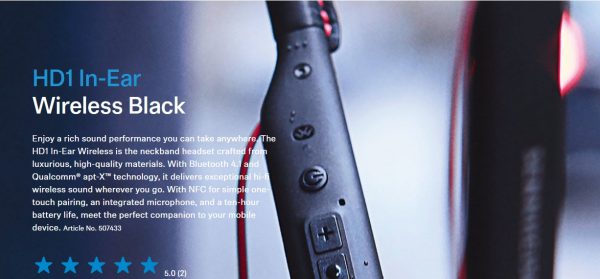 Pros
Balanced sound and additional functionalities for customization
Extremely durable with ergonomic design
The coverings are made up of real leather
The Bluetooth is super easy to use
Warranty of 2 years available on device
Cons
The accessories are limited to basics only
Not Sweat-proof
[amazon_link asins='B01MS9JH3C,B01NAV3C1V,B01MTB5180,B01MYAC300′ template='ProductCarousel' store='123tunestore-20′ marketplace='US' link_id='921bb9c4-28f1-11e8-a0d6-9d7e35e28428′]
BeatsX Wireless
This particular device by Beats is arguably the best Bluetooth earbuds available in the market today. It comes with different tips catering to the needs and comfort of different users. With a design extremely comfortable and lightweight, the durability of the product is also quite impressive. Apart from regular charging, there is a Fast Fuel recharge option which is again another pro.

Pros
Flexible and lightweight
Good audio quality
Best choice for Apple users
Good charging options
Cons
Battery life could suffer due in the long run
Cables are very long
Track advance not available on remote buttons
[amazon_link asins='B06Y2D5M31,B072ZL43TG,B071GFWJ6B' template='ProductCarousel' store='123tunestore-20′ marketplace='US' link_id='a3bbe771-28f1-11e8-826c-01146c65caa0′]
Bose SoundSport Wireless
Another entrant in the Bluetooth earbuds list, Bose is already a name that requires no introduction. The sound quality of this particular product is to die for! It has different eartips for different grips and offers a comfortable and lightweight wear around the ears. If you are looking for style then this model may not be your pick, but ask quality and durability, it is your best bid! With good battery life and wide Bluetooth range, Bose SoundSport is a real stealer in the market.

Pros
Lightweight and comfortable around the ears
Sound is of best Bose quality with amazing bass booster
Different sizes of eartips makes it more universal
Moisture and sweat resistant, ideal for running and exercising
Cons
Average battery life is approximately 6 hours only
Maximum volume could be of more intensity
Controller has a little complicated use
[amazon_link asins='B01L7PSJFO,B01L7PWBRG,B0748JM8M5,B0748G1QLP,B01E3SNNGW' template='ProductCarousel' store='123tunestore-20′ marketplace='US' link_id='b61922a5-28f1-11e8-a96d-bf395e31637c']
Apple AirPods
There may be only good words surrounding the newly launched Apple Airpods. The features are all state-of-the-art and offers user convenience over anything else. With features like auto-pause, Siri support, an amazing microphone and so much more, it is undoubtedly the Bluetooth earbuds for Apple users.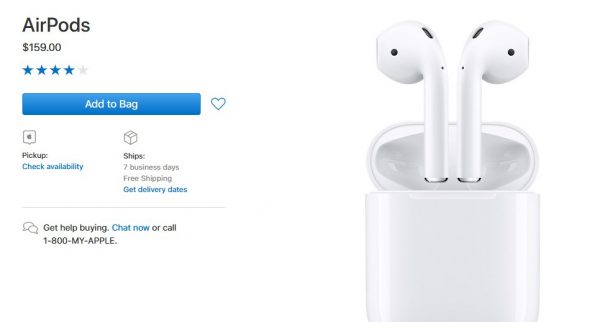 Pros
Wireless and thus ideal for exercising
Auto-pause and auto-play features available
Good battery life with 5 hours playtime
Power storage makes for hassle-free charging
Sound quality is of good standards
Cons
Large EMF output
Inconvenience to control through Siri
[amazon_link asins='B01MQWUXZS,B078MFWGD7,B079JK15PN' template='ProductCarousel' store='123tunestore-20′ marketplace='US' link_id='e90aab90-28f1-11e8-afda-d963a734f35e']
V-Moda Forza Metallo Wireless
A great mixture of style, sound and comfort, the V-Moda Forza Metallo wireless headphones have commendable audio performance too.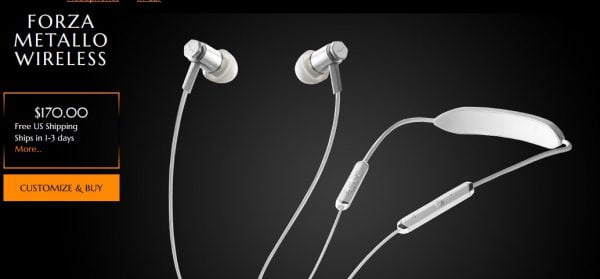 Pros
The neckband is lightweight and hence offers a comfortable wear
Good sound quality
Sweat-proof
Playback time is whopping 10 hours!
Cons
The maximum volume could still be low for some users
For intense workout, this earphone may not be the first choice
[amazon_link asins='B01MR84GHV,B071R311K1,B01M5KXCFN,B06WWMGWPZ,B017LI9HCA' template='ProductCarousel' store='123tunestore-20′ marketplace='US' link_id='1cf735e5-28f2-11e8-b9e7-717b12b13deb']
Phiaton BT 220NC
With the best noise cancellation, the Phiaton BT blocks around 95% of noise and the effectiveness can be readily felt through the ears. The ANC feature makes background sound completely silent and sound quality is enhanced even more. For regular use, it offers good amount of comfort. Although general durability is god enough, it is not at all defiant towards moisture or abuse. The Bluetooth is well-build and over quite an expanse of coverage.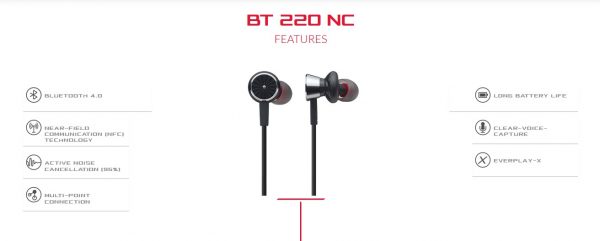 Pros
Amazing noise cancelling till up to 95%
Lightweight and comfortable to use
Battery life is quite impressive that allows 16 hours play time
Balanced sound
Cons
Strong wind may be a nuisance and distract sound quality when ANC is being used
Sony MRDXB70BT/B
If you are a sucker for bass, then these are the best choice for you. A more on the affordable side of the table, the features of this one are pretty basic too. The Bluetooth range is good serving up 9 metres and the lightweight design makes it a comfortable wear.

Pros
Amazing bass
Amazing value for money
Cons
Not water resistant
Neckband is unnecessarily long
To find your suitable pick for the best Bluetooth earbuds, consider all features and deduce what works best for you. You are just one step away from amazing sound!