Sharp released world's first air purifier with built-in mosquito catcher, the Sharp Air Purifier FP-FM40E. Sharp is one of the market leaders when it comes to air purifiers. Loaded with patented Plasmacluster ion technology the air purifier can eliminate both macro and microscopic pollutants present in the air. The main highlight is, this is the first air purifier which comes along with a mosquito catcher. Monsoon season in metro cities are breeding grounds for mosquitoes. Adding a mosquito/insect catcher will prevent mosquito borne diseases like Dengue, Chickengunya and Malaria.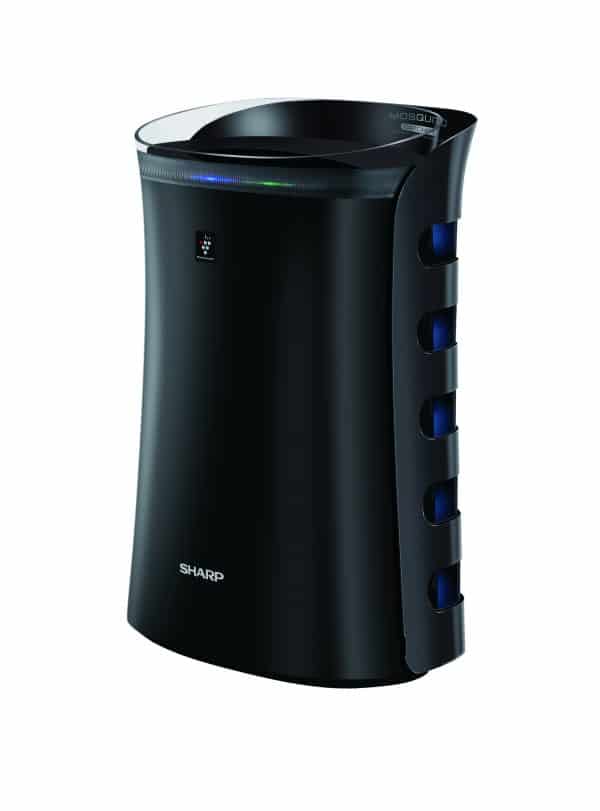 The sharp air purifier FP-FM40E looks boasts a stunning design with stylish black exterior. The machine attracts the mosquitoes and flies by its UV light, enticing black color body, mesh design, powerful suction mechanism and a strong glue sheet. The air vents on the both side of the device will easily suck in the mosquitoes/fruit flies which comes near, by getting attracted to the UV light. A strong glue tape underneath will make the flies get stick inside. That is a high-level idea of the mosquito catcher. Sharp calls this as a chemical free 5 step mosquito catching mechanism. This system ensures a significant reduction of culex by 91%, 73% of aedes and 72% of housefly.
Talking about the air purifier part, the machine uses negative ions which clean and refresh the contaminated air by deactivating mold, viruses, bacteria and neutralizing VOCs and toxic gases. The Sharp's HEPA filter can capture 99.97% of air particles like smoke, dust pollen which is small as 0.03 microns. If you are likely going to get disturbed during your sleep then you can always turn on the sleep mode which ensures the fan to rotate in the lower most possible speed and still make sure the air is clean.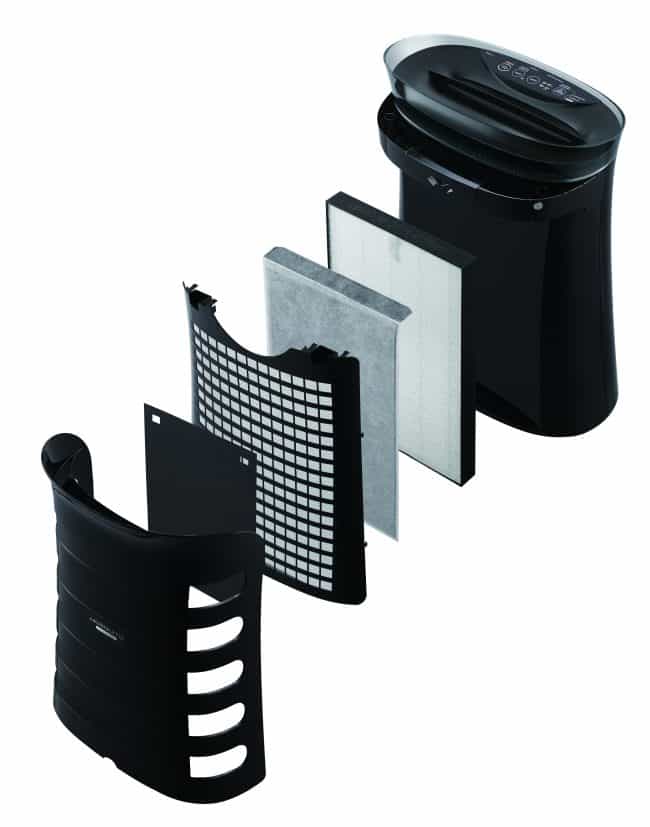 Commenting on the launch, Mr. Shuvendu Mazumdar, National Manager- SHARP Air Purifier Business said:
"At Sharp, we are committed to ensuring a healthy environment through innovative solutions to curtail indoor air pollution. Engineered by industry experts, this one of its kind product combines Sharp's Plasmacluster technology with an advanced mosquito catching mechanism that offers holistic performance."

"With monsoon the mosquito population explodes resulting in mosquito borne illness. FP-FM40Eair purifier can be used as a preventive measure in all Indian households, which not only traps mosquitoes but also sanitises the air we breathe indoors," he added.
According to the studies by Lance Magazine, it is estimated that two people die in every minute because of Air pollution. What about the people who are allergic to things like pollen, dust etc, people who are asthmatic? Every metro cities around the world are getting heavily polluted in terms of air pollution. This may even cause lung diseases and infections even in healthy people eventually. An air purifier like Sharp Air Purifier FP-FM40E will be a great addition and a unique machine which does two jobs at the same time.
For an area covering up to 300 sq feet, the Sharp Air Purifier FP-FM40E is priced at Rs 26,000 and is available from amazon. Like I said, sharp is a market leader in air purifier segment in India. The company also has products listed in other categories like Digital Multifunction devices and Professional LCD Monitors.