There are many ways to promote business online via social media, search engine optimization, and email marketing to grow the business. But being active for the promotion of business is not enough. Customer satisfaction is one of the biggest growth factor whether it is a startup, small business or a big corporation. With proper help desk support software, a business can gain higher satisfaction among consumers and improve the overall experience.  Being pro-active in helping customers should be a priority for any business. That's why most successful companies are great at service satisfaction with help of their help desk support systems. Take any popular company with high customer loyalty and fan base, they all have one thing in common. High quality before and after sales support.
With the evolution of technology, most of the brands try to sort out customer complaints within 24 hours. Here are list of best free help desk system and online support ticket software which you can use to handle customer complaints.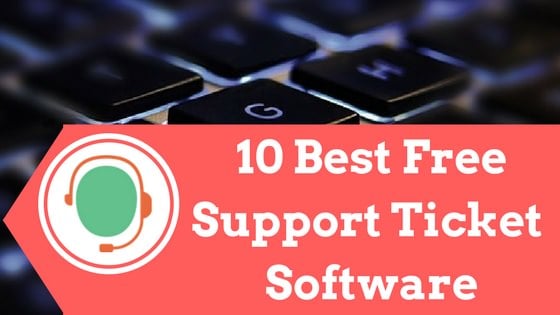 How Does Online Support Ticket Software Work?
This online support ticket software works on the basis of ticket issue. The customers issue a ticket online whenever they come across any complaint. The customers fill their problems, queries in the ticket. When a customer submits the complaints, that ticket is updated on the database and the staff members of the company get the notification. A staff member is assigned to a particular ticket to solve the complaints.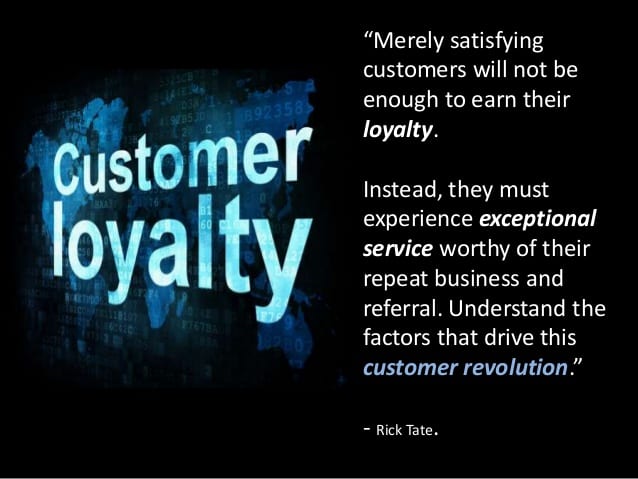 Also Read: Email Marketing Subject Line Myths Debunked
How To Choose Best Help Desk Support System?
While choosing any online support ticket software, you must be assured that system must have some necessary features like chat support, email support, phone support. Other things like the system should be hosted on high-ending servers. The system should be safe and secure. In this article, we are going to list 10 best and free helpdesk support ticket softwares which can help you manage all the complaints of the customers easily.
1. Kayako
Kayako is one of the leading customer support software provider. Kayako's  customer help desk software is used by fortune 500 companies to interact and support customers.
2. OsTicket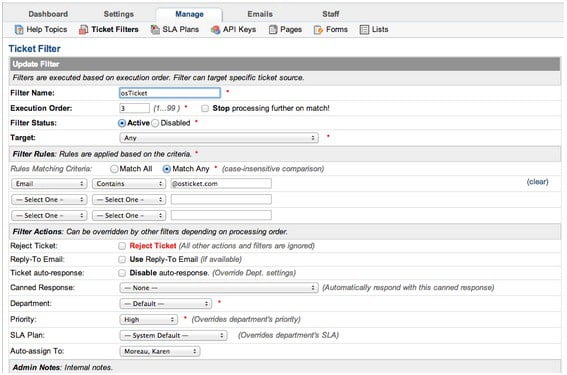 OsTicke is one of the free, best and open source online support ticket tool. This system lets you provides customers services through email, phone chat, and other web-based forums. This customer support ticket system has satisfied many consumers till the time and the customers are increasing rapidly.The system provides

The system provides many efficient and premium features. The service is available in two versions. The first one is Downloadable and the second one is Hosted. If you want to enjoy the free version, then you have to choose the Downloadable version to download the software. After downloading, you need to install that on your server. If you want to use the Hosted version, you need to pay to use their system.
Also Read: Are You Making These 3 Fatal Social Media Mistakes for Your Business?
3. Zendesk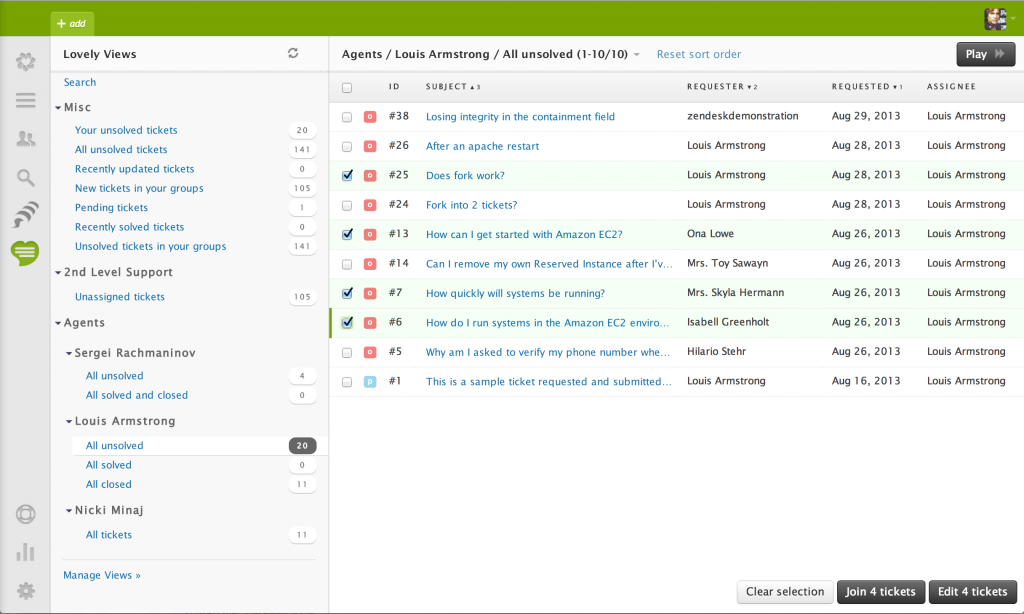 Zendesk is another top grade and free online helpdesk support system which you can use to handle the customer complaints in a proper manner. This system is a flexible system as customers can submit their complaints through phone, emails, Facebook, Twitter. It updates all the customer complaints quickly and gives notifications when a customer submits a complaint.

The mobile app of Zendesk is also available on iOS, Android, Windows and Blackberry. This online helpdesk ticket system is used by many reputed companies like Rovio, Disney, Groupon. It also offers a community portal to its users.
4. OTRS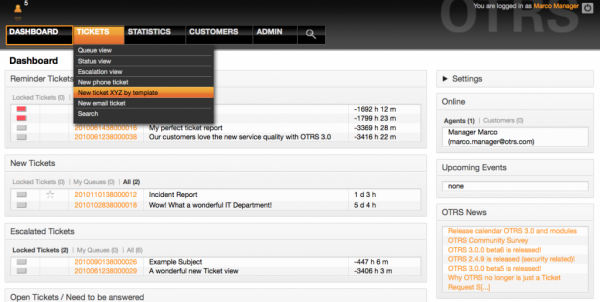 OTRS is one of the best, free and open source helpdesk software for customer support. It gives time to time notifications when a ticket is created or changed. It provides many advanced and premium features like reporting, ticket management, billing, surveys, support, knowledge management, timely accounting and much more.

Moreover, you can sort your tickets by status, escalated, pending, open, in-process, SLA, service or type.
5. Tender Support

Tender Support is a paid customer support ticket tool but it offers free 30 days trial without any credit card information. The service it provides to its users is very efficient. It provides community platform where users can discuss issues and can give solutions to others.

It provides you notifications of tickets submitted, new messages and replies. It also has a mobile app from where you can manage your account whenever go outside. You can try the free trial, but after that, you need to pay $49 per month to continue.
Also Read: Effective Content Marketing For Your Business Development
6. Hesk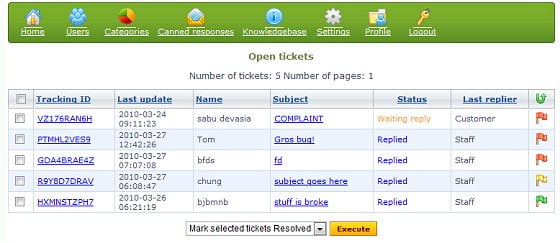 Hesk is a free online support ticket system which includes many features like notification and alerts, ticket submission, security, report, spam protection, notification and alerts, ratings, analytics etc.

The system is easy to use and manage for both staff members and managers. You can add restrictions to whom you want to access the particular area of the account.
7. Spiceworks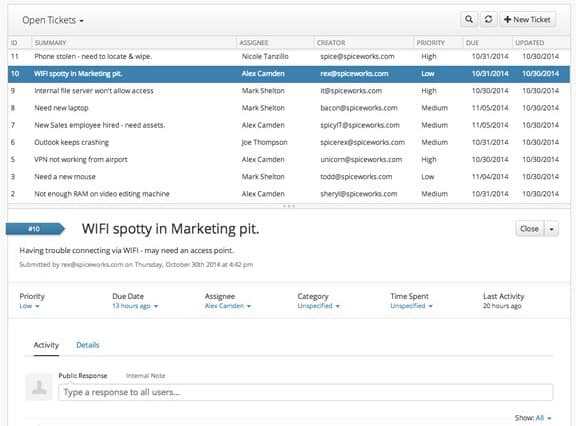 Spiceworks is best suitable for IT companies and the tools it provides are well designed for IT professionals. It is free online support ticket system for customer support. Some of the best features include mobile integration, multi-site support, server monitoring servicers, easy and fast Windows installation and much more.

The software is available in two versions. The first one is Downloadable which you can download from the website and can install on your own server to enjoy free service. The second one is Hosted version which provides its own server and you have to pay for that. You can also try the 30-day free trial.
8. Simple Ticket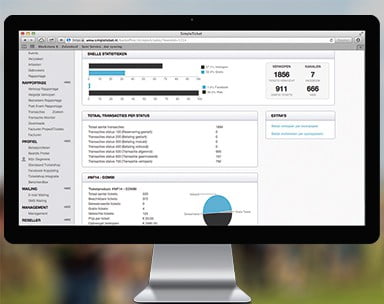 Simple Ticket provides very efficient service to its users and allows you to manage customer complaints, queries easily. Even it gives a very clean user interface to the customers, through which they can submit complaints, queries, and feedbacks without any hassle.

This system provides time to time notifications of the submitted tickets. You can also set access restrictions to your staff members easily which makes it one of the best online support ticket software.
9. FreshDesk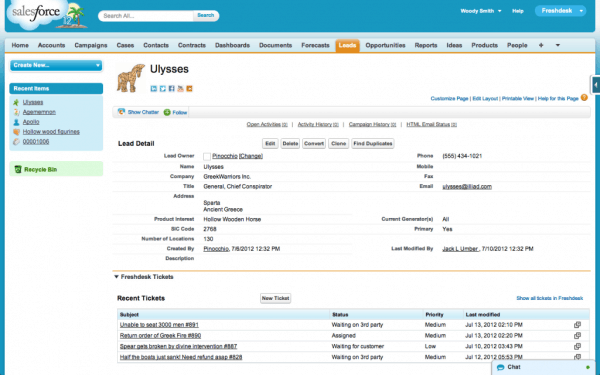 FreeDesk is a top grade and premium help desk support software. You can get this free service with limited services and up to 3 agents. It is very simple and reliable customer support system which allows the customers to submit queries, feedbacks, and complaints with great ease.

It is available in 16 different languages and some other features like the mobile-friendly site, turn emails and tickets into knowledgeable articles.
Also Read: How to Improve Your Business By Migrating To Cloud
10. C-Desk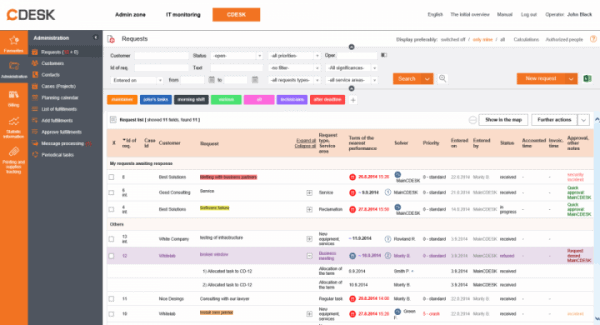 C-Desk is totally free online help desk support ticket system and a user-friendly system. This system gives you some features like manual asset management, cross-team service request management, knowledge base, notice board, photo gallery, and a log book.

It doesn't matter how many technicians or users use it, it is completely free.
11. Request Tracker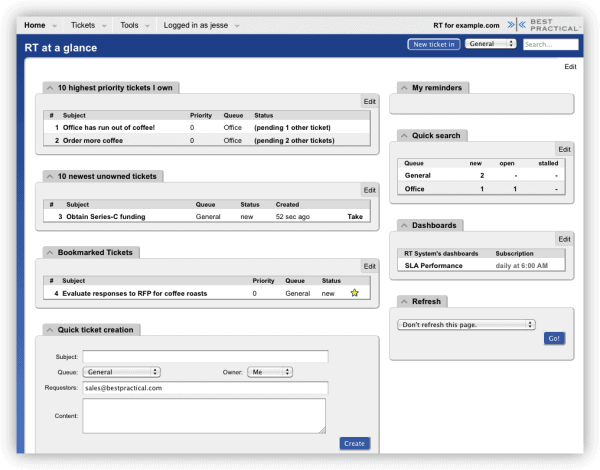 Request Tracker is another free help desk support software. It is a very mature open source tool with strong support to its users. It includes all necessary features like ticketing, reporting, notifications, dashboard, knowledge bases, mobile-optimized interface, and branding.

Also Read: 3 Marketing Tips for Small Business
Conclusion
If budget is your concern then you can choose any free online helpdesk support ticket system to improve your customer service workflow. And if you are looking for some paid and advanced services then you can go for paid services.
Have you tried anyone one of the above services? And if we missed any other free and best online support ticket software, then just let us know in the comments below.