They say that the failure rate for small businesses is extremely high, usually one out of five businesses fail within their first year. That is a staggering amount of small business failures, 20% of all entrepreneurs will never find success. Don't let this scare you away from chasing your dreams. Just realize that you need to excel in the areas that other people have failed. Most importantly, this means effectively marketing your business in order to be and remain competitive. Pay attention to the tips below for effectively marketing your small business.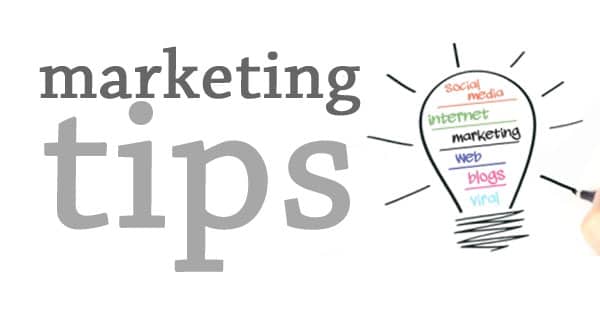 Bigger is not Always Better
Chances are if you've started your own business, you've managed to improvise and make do on a shoestring. You've got a great product or service, great people and a process in place to delivery your product. How do you get the word out and attract more customers? That's the very essence of marketing. Million dollar budgets are nice, but not imperative for developing and executing marketing plans to grow a small business. Internet marketing is one of the most cost effective ways to get your message out and attract new customers.
SEO and Local Collaborations for Better Marketing
Focus on developing a strong website and invest in SEO. Without online visibility and first page rankings, the best website can easily get lost in the crowd on the third or fourth page of search engine results. This is especially true in very competitive industries. The short story is, if you have a national, or perhaps international, presence then you need to make sure you are ranking as high as possible for specific keywords and content in the search engines.
Local companies have less of a need to focus on their so- called "first page" rankings as they cater to a local clientele that is much more influenced by window shopping and word of mouth. In this case, you want to make sure your company has submitted their website to local directories and the like. Perhaps engaging with your city or township for collaboration is the way to go. You could even consider reaching out to your local newspaper to see if they have any business or editorial interest in featuring your company.
Don't miss: Proven Ways to Create Engaging Facebook Posts for Social Media Marketing
Strategic Reputation Management
One of the most effective techniques for increasing both local and national search results is a strategic reputation management and marketing campaign. Five star reputation and review results are the golden ticket of online marketing. This means finding every venue available for review, stars, and likes, and utilizing them. Think of Facebook, Google, Yelp, or even TripAdvisor as potential sites that your customer base will use to gauge your services. Ask your customers and clients to leave online results about their experience with your company and product. Whether you're running a gym, law firm or retail boutique, positive online reviews are critical.
It is only a question of time before your company receives a negative review. This actually lends credibility to the scores of positive reviews you're garnering. When you do receive a negative review, be sure to respond directly to the customer and leave a response to the review online. It always baffles me when I see a company take the time to create a Facebook and / or Google profile, only to receive negative feedback and then never address it. If customers visit your pages and see zero responses to poor reviews they are less apt to use your product or services. If you provide outstanding service and a quality product, your customers will market your company online through positive reviews. While this might take several hours to initiate, it's a far cry from needing a million dollar budget. Save your money for people and product development and you'll win in the long run. Good luck to you and your new company, and here's hoping to achieving long term success!