Video games have been an addiction for the 90's kids. We had spent hours playing them. Initially they had to be connected with television and had long wires attached to the joystick.  With the advent of mobile phones, their inbuilt games like snake, carom, pac-man became addictive. Further with the introduction of Smartphones or android phones, it gave access to tens and hundreds of gaming applications. These games come with excellent graphics and intelligent techniques. You may not like all, but you will definitely get addicted to some. Below is a list of some of the free addictive android games of all times.
Also read: Best runescape gold tips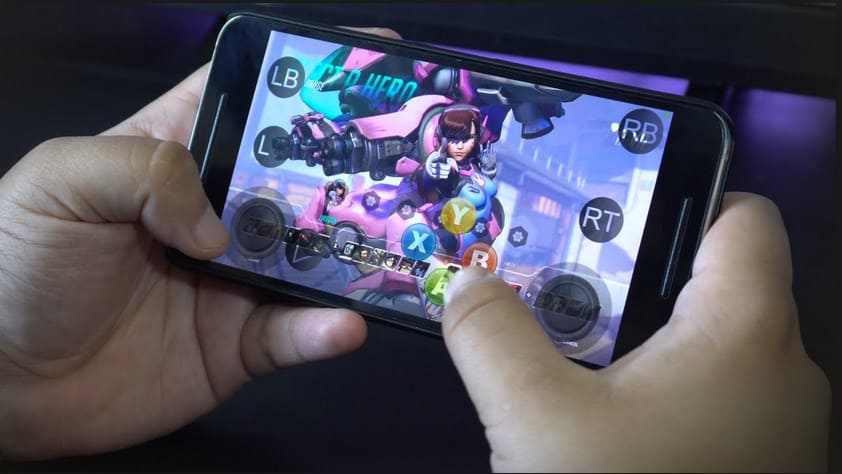 Clash Royale
Clash Royale is one of the free addictive android games developed and published by the Supercell. The game consists of certain elements like multiplayer battle arena, collectible card games, tower defense etc. One can relate it with the very popular Clash of Clans. The game released on March 2, 2016 and earned revenue of USD 1 billion within a year. Players level up by gaining experience and donating cards. The maximum level one can reach is 13. There are altogether 12 playing arenas in total, each will open according to certain trophy count range. This has been renowned as the best strategic game ever.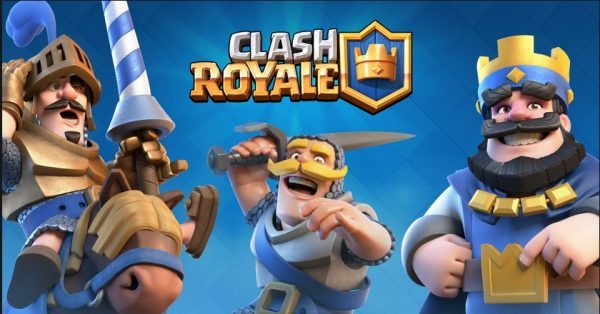 Available Features of Clash Royale
·         You can win boxes to earn rewards and powerful cards. You can upgrade the existing ones too.
·         Destroying opponent's fort will make you earn crowns to fill up your golden chest.
·         Keep on collecting cards and upgrading them with troops, defenses and spells.
·         Build your strongest defense and to avoid enemies to win in the Multiplayer battles.
·         You can constantly track your progress right from the beginning.
·         You can form your own clan by adding multiple players to build a battle community and take part in clan wars.
·         You can always play a friendly challenge where your clan mates can invite you.
·         Get to learn newer battle tactics by watching the best duel videos
Badland
One of the best free addictive android games of all times, Badland is launched by Frogmind Games. They were initially released on IOS and Android platforms. It was released on windows phone 8 in 2014. By 2015 the game was released for other platforms like PlayStation etc. The game proceeds in 4 stages, dawn, noon, dusk and night. In the game the player flies around a mystical creature called the clone through the woods. Each of the four stages comes with separate colour scheme and background. They also have different and more difficult traps as the level progresses. In day 1 some egg shaped machines show up from the water. These machines are indestructible and as night progresses they turn on and pose threat to the player. As the day progresses in the game, it becomes more and more difficult.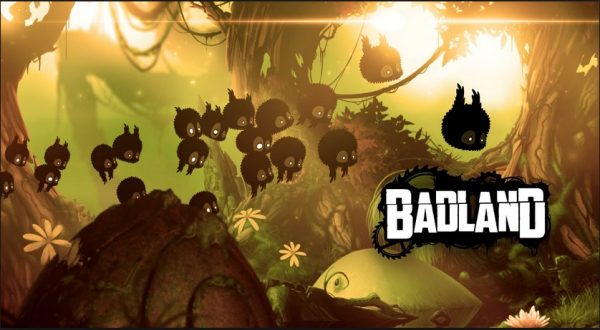 Available Features of Badland
It is a Single Player campaign with 100 unique and difficult levels
Multiplayer mode has a limit up to four players on the same device till level 23 and more content in future updates
Customized to create new levels, share & play!
Highly immersive audio-visual gaming experience with excellent graphics
Does supports Cloud Save and Immersive mode
Tip: Did you know what are the best Android dialers
Doodle Army 2 : Mini Militia
Doodle Army 2: Mini Militia is a 2 dimensional shooter game initially released for IOS and Android platforms on April 5, 2011. It is ranked as one of the top games on the Indian Apple App Store last year. The game starts with training the player at Officer Candidate School by a trainer named Sarge. The trainer teaches some basic movements, weapon usage and control, and targets. There is a survival mode where the player must defend against armed enemy robots with the help of Sarge. The multiplayer mode of this one of the most popular free addictive android games can support maximum 12 players. This mode is more like survival mode but with newer features and weapons.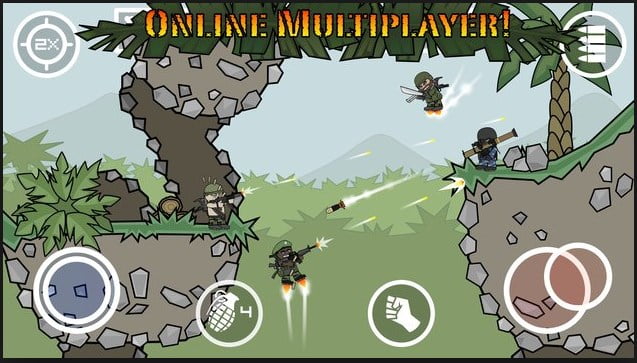 Available features of Doodle Army 2 : Mini Militia
Absolutely Intense multiplayer battles
Different Maps and Guns
Both online and Offline Matches
Quick 'Play and Death' match modes
Local WiFi Multiplayer
Unlimited ammunitions
Dual wield
Pro pack unlocked in Pro/Mega mode
One shot kill
Zero respawning time
Invisible in solo play
Store items unlocked in God Mode
No reload
Unlimited health, grenades, ammo, nitro
Pro pack unlocked
Dual wield
One shot kill
No kill counts enemies
Can fly through walls
Host matches offline and online
Subway Surfers
Subway Surfers is an endless run game developed by two Denmark based companies, Kiloo and SYBO. It is available in operating systems like windows, IOS and Android phones. The players of the game are teenage children who due to theact of making graffiti on the metro walls are chased by the policeman and his dog. The player runs down the track collecting gold coins and other gifts. They jump up and down the train, and simultaneously dodge collisions with objects in order to escape from being captured. The game was released on 2012, and came with seasonal updated versions. There were gradually more updates along with the year. In 2017 Subway Surfers crossed the threshold of 10 million downloads. Jake is the only default character of the game, the others are to be unlocked.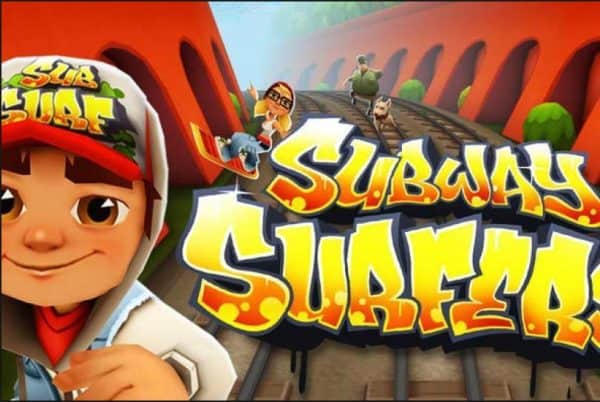 Available features in Subway Surfer
Modern designed trains with your cool crew.
Bright and vivid HD graphics.
Hover board Surfing experience.
Paint powered jetpack available.
Lightning fast swipe acrobatics performed by the avatars
Option to challenge and help your friends.
Temple run
Temple run is one of the best free addictive android games developed by Imangi Studio. The game was initially released for IOS devices and later it was made supported to android and windows phone. Its programmers were husband and wife Keith Shepherd and Natalia Luckyanova. A sequel of this game was developed and released on January 12, 2013. The player runs down the temple collecting gold coins and other gifts and achievements while he is being chased by a dangerous animal.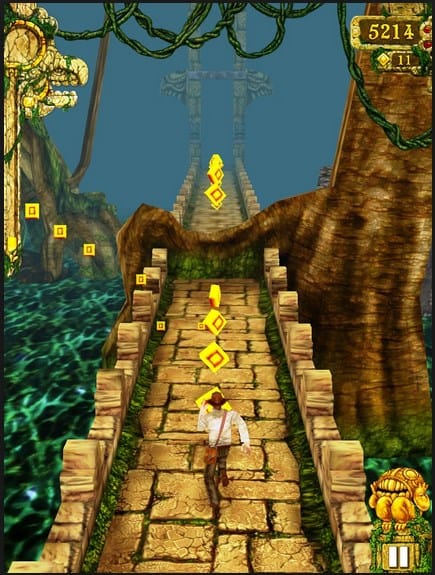 Available features in Temple Run
Beautiful, colorful and new graphics
Gorgeous and exciting new environments
Newer obstacles
New powerups
Latest achievements
Special powers for special character
Bigger monkey!!!
These are the highly-demanded free addictive android games that can keep you playing for hours. If you know any other android games which can be played free of cost and are super addicted feel free to share with us.