iOS 10 has gained a lot of popularity fundamentally in two particular areas. First being all of its brand-new enhancements to the iMessage and emojis. And second being how the slide-to-unlock mechanism has just disappeared and been replaced by pressing the home button to open the device. The second modification was done to support another unique feature called the lock screen widgets. But I don't think this feature received enough praise. Lock screen widget feature lets you swipe over & glance at almost everything that is happening on your phone without even letting you unlock the device or open an application. This provides the advantage of a quick access to shortcuts and for other useful tasks. And if in case you didn't know about this, here's a look at the five most helpful shortcuts for your iPhone's lock screen widget.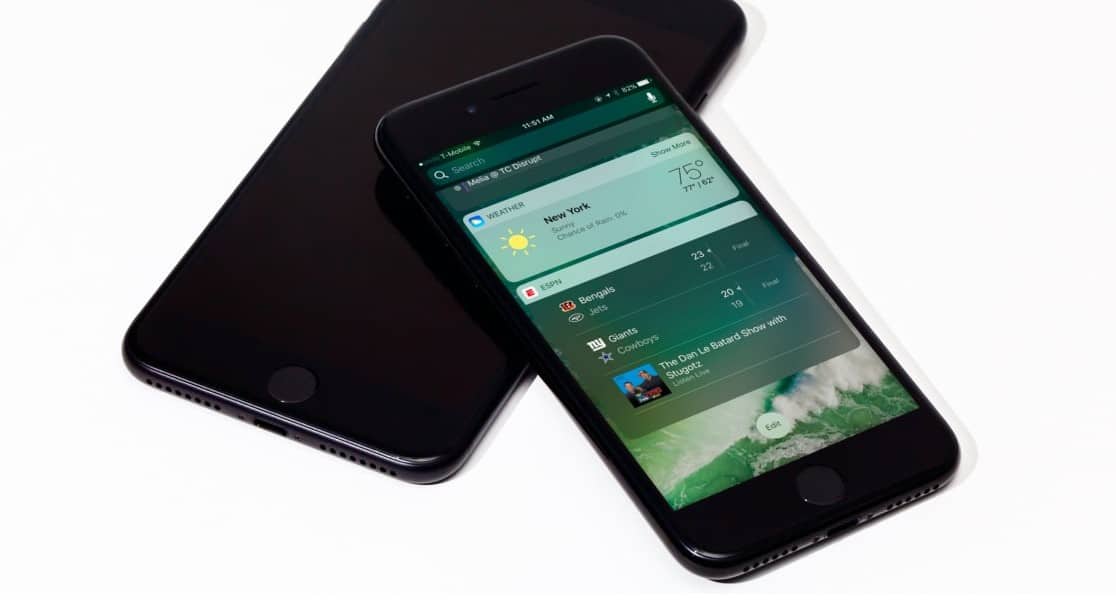 1. Philips Hue Lights Widget
If in case you do not have a smart home hub setup at your house, you would want to skip this part. But if you do, then this widget becomes really convenient. The easy-to-use and free Philips Hue application has an iPhone lock screen widget that controls the lights & scenes in your home. So all you need to do is just swipe over from the left side and tap to switch the lights on or off. You can easily do this from the Control Center in iOS 10. And if that's not the case the application comes more in sync with your preferences. If you have already installed the scenes in the Philips Hue app rather than your Home, using the app's widget is much comfortable.

2. Shazam Widget
Step One: You hear a song and become too curious about it.
Next Step: You struggle to unlock your iPhone, search for the Shazam app from the menu, then open the app, and finally tap the same so that Shazam starts listening to the song to figure out what it is before the song ends.
And Step Three: There's nothing like the third step, because by now, I am already annoyed.

But this somewhat long process will hopefully get some relief with the new "Shazam widget" for the iOS 10 users. You can perfectly add the widget to your lock screen so it is directly accessible. And when the next time you hear a song, the process will become much simpler. Swipe towards the left on your lock screen & tap on the "Touch to Shazam" option. Done!
3. Trello Widget
You can efficiently use Trello to pitch your concepts. Simply brainstorm anytime you feel and submit the bunch all at once. But in the other times, when something strucks you instantly, the Trello widget comes handy. It provides you with quick shortcuts from the lock screen. You can effortlessly add new cards, take photographs and import pictures or from your clipboard on your iOS 10. Adding a new card gives you a blank canvas for your notes. The rest three automatically create new cards. Thanks to the Trello widget that the whole process of taking down notes and ideas becomes simple and encouraging.

4. Foursquare
For some of you, foursquare is nothing new. But if not let me put it this way. If someday you enter at a new location & are confused about what that particular area has to offer the "Foursquare" comes to your rescue. So instead of opening the Foursquare app from the menu and then browsing the categories, the application widget puts convenient shortcuts on your iPhone's lock screen on iOS 10. It's available for you at all the times. There are four options available at the lock screen Foursquare's widget – Coffee & Tea, Food, Nightlife, and Things-to-do. Tap any of those categories and you will directly be taken inside of the Foursquare application. After this, you will be shown the relevant results based on the current location and no further questions.

5. Launcher
Launcher is an application that is dedicated towards making use of several widgets on iOS 10. This app lets you launch into your most common tasks and is completely customizable to an insane level. Launcher app can add up to seven tasks to the widget. But in the paid upgrade you get to add even more. Tasks can be anything from a call to a specific message  or opening an application, playing an artist or your playlist to navigate me home and much more. There are literally hundreds of options and they are real time savers to possess right on the lock screen of your iPhone. For unlocking all the features of Launcher App, you need to spend a minimal cost of around $4.98.And the upgraded features are which is highly recommendable.