The much awaited biggest overhaul of the Windows platform since its incarnation, Windows 8 is finally going to be here folks along with Microsoft's foray into the Tablet market with its Surface Tablet. The long awaited Windows Phone 8 has also finally got a launch date. Microsoft has started to send out invites for the launch of Windows 8 and Windows Phone 8 in the US. The first event which will see the launch of Windows 8 and Surface will be held on October 25th in New York while its mobile operating system Windows Phone 8 will be unveiled on October 29th in San Francisco.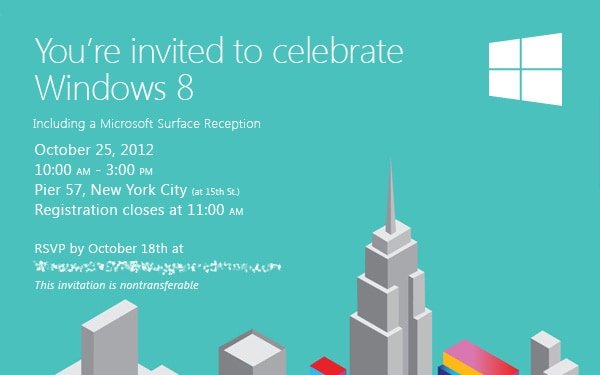 Windows 8 is the biggest overhaul we have seen Windows go through as it brings a completely new design language and is mostly touch centric to foray into the Tablet world which is right now dominated by Apple's iPad. Microsoft has also gone ahead and brought a different version of Windows 8 that is Windows RT which will run on ARM based chipsets.  We have already seen  variety of notebooks, ultrabooks, tablets and hybrids which will come with Windows 8 OS from most of the major hardware vendors, these devices will either be powered by ARM or Intel chipsets. We will also get to know about the pricing of its Surface tablet which will surely be a benchmark for Windows 8 tablets.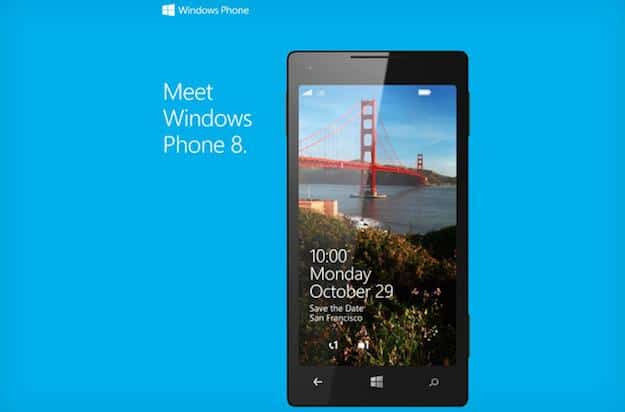 Coming to Windows Phone 8, the biggest change it has gone through will not be noticeable to an average user that is it has the same underlying code as that in Windows 8 thus making it easy for developers to port apps between both the platforms. This version of Windows Phone also finally brings a new start screen and lots of other features are expected to bring it on par if not above against the other two giants i.e. Android and iOS. It has surely brought the hardware on par with the others with support for HD displays, multi-core chipsets etc.. Nokia, Samsung and HTC have already unveiled their Windows Phone 8 handsets and we can expect them to be available next month.
The close proximity of these Microsoft OS launch events illustrates their shared base components, and how Microsoft will inevitably go about pushing their synchronisation potential.