India is incredibly diverse in every way, home to diverse cultures, food and way of life. But india is also famous for it's entertainment industry. Indian film industry is as diverse as you can imagine. With 22 national languages, 700+ dialects, it's home to 1.3 billion people who enjoy Bollywood, Kollywood, Mollywood, just to name a few alternatives. Bollywood alone churns out more movies than any other country in the world. If that baffles you, here's an infographic from forbes that'll enlighten the movie lover in you. Bollywood movies have a huge audience world wide, and I'm sure that's why you are here on this page. So without much suspense, let's show you best ways to watch Indian TV channels online from whichever part of the world you are.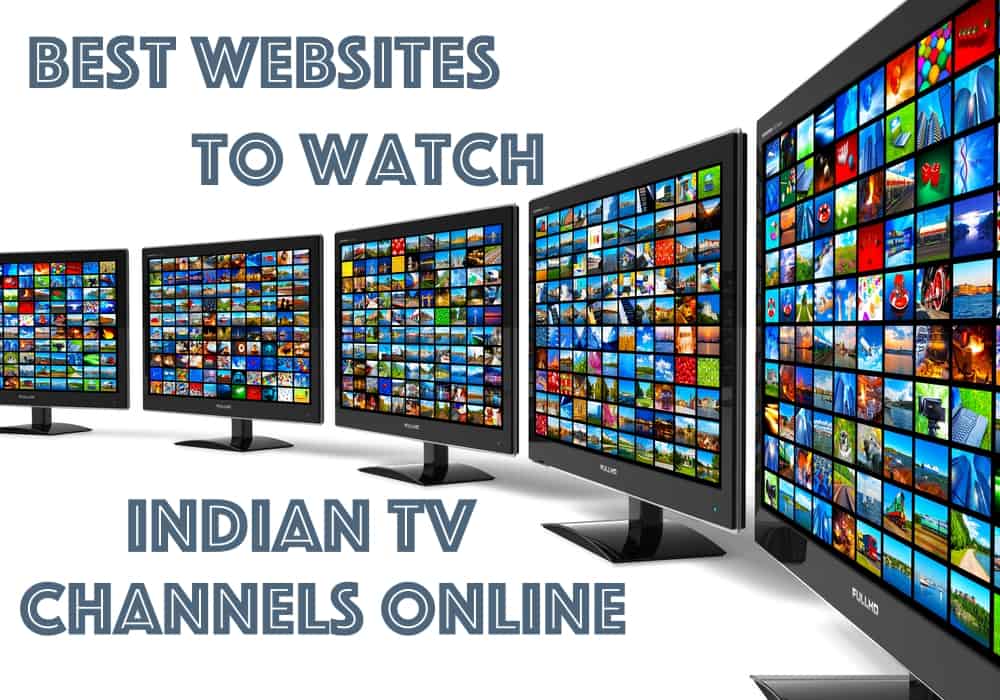 With these online sites, users can watch online TV at your fingertips, all you need is a stable internet connection and a phone, laptop or Smart TV to watch. From your favourite reality show to favourite TV serials, favourite movie to live matches, you aren't going to miss them. So here is the list of Best Websites To Watch Live Streaming Indian TV Channels Online for free.
Here's our Top List to Watch Live Indian TV Channels Online.
1. DesiTVBox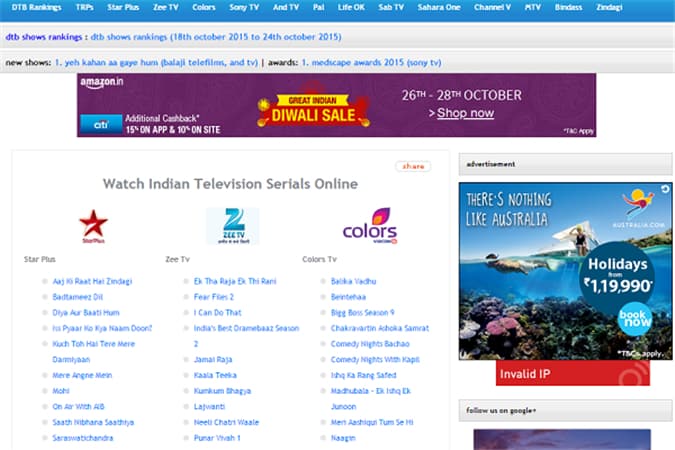 When it comes to the best website to watch Indian TV channels online, DesiTVBox comes at the first position. You can choose from multiple shows and serials and offers a plethora of channels. You can also check the ranking of every serial and show. According to the ranking, you can make choices and you can stay updated with all the TV shows. The website offers a user-friendly interface to access all the favourite shows. The website does not offer ads so that you can watch your favourite shows without any problem. It is a great platform if you are looking to expand your knowledge about Indian Television. Here is an article about YouView Internet TV – Television Over Broadband.
2. Zenga TV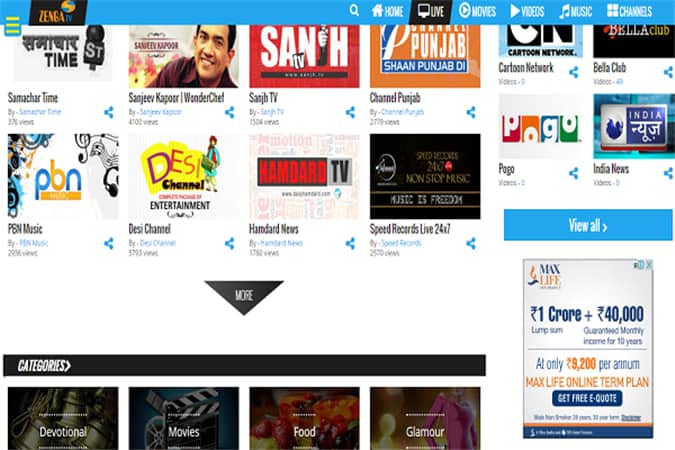 Zenga TV is another best website to watch live Indian tv channels online. This platform keeps you updated to the ongoing trend. You can choose between various languages, categories, trends, and state channels. The user-interface is very light that lets you choose from range channels easily. You can find the best movies made in India on this online Indian channel watching platform.
3. YuppTV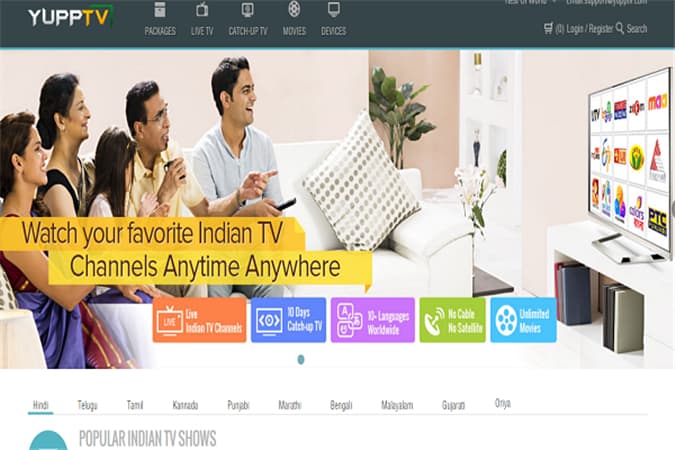 YuppTV comes at the third position in the list of best online portals to watch Indian TV channels. It offers the users the luxury to watch the hit movies. Moreover, you can browse your favourite TV shows and serials that you watch daily. With its most flexible user-interface, you can choose channels from multiple languages, state channels, categories like comedy, cinema, business, and much more. The website does not offer its in-between ads to get you frustrated. Check this article if you want to find best online deals on electronics.
4. India Everyday TV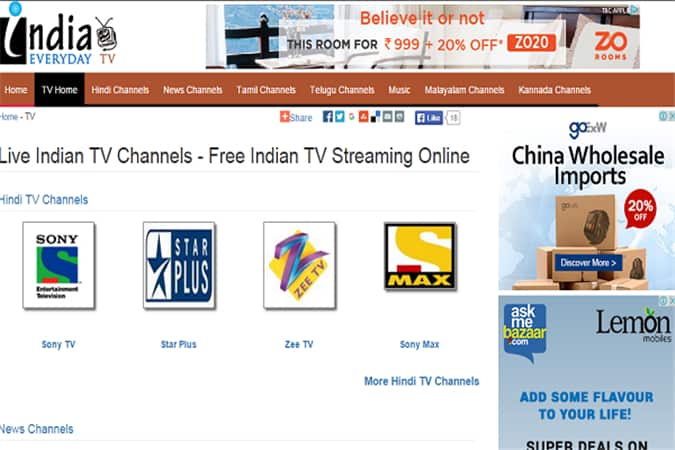 India Everyday TV offers proper satisfaction to its users and keeps them hooked with its awesome user-interface. You can choose from a wide variety of channels and shows that it offers to its users. You can stay updated with the trending shows, movies, modern day happening of India, catch-up with some recent and old movies. The website offers its users the flexibility to choose from different languages, state channels also. If you intend to discover the countless colors of Indian Television in the form of shows, serials, movies, then it is a must visit portal for you.
5. HotStar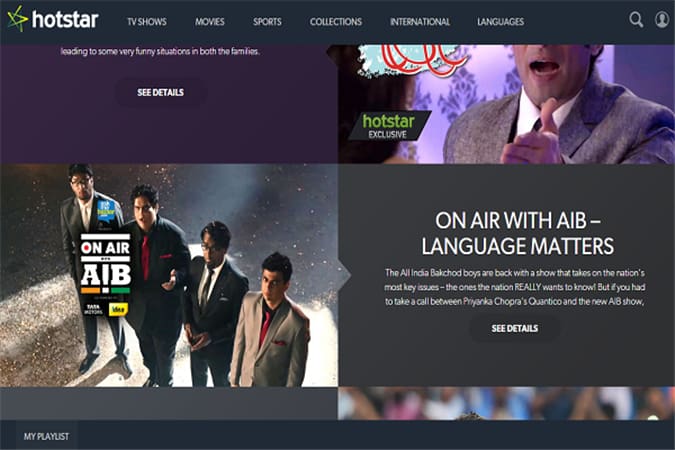 This is another online portal to watch Indian TV channels live. You may have watched HotStar's ad on the T. It is one of the popular online Indian TV channel watching platforms in India. But it offers shows that are broadcasted on the Star Network only. The interface is probably the best if we compare it with other platforms, but still, the platform has many fronts to explore and grow. You can also check Best Website On the Internet For Movies.
6. FreeTVAll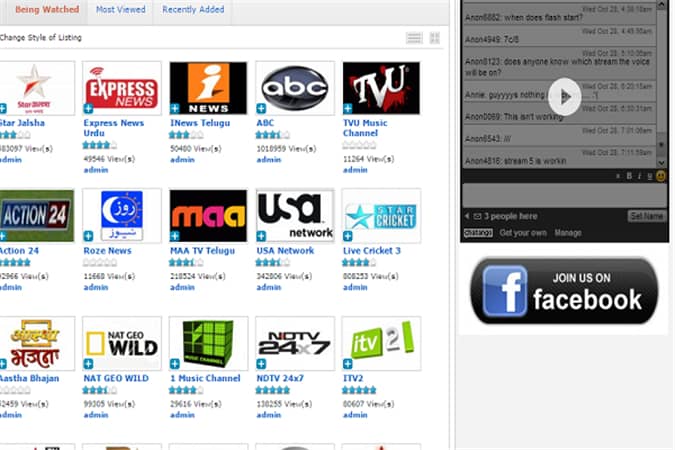 As the name suggests, it is one the of the free online Indian TV channel watching platforms. The channels here offered are not only Indians, but it does offer channels from other countries across the world. For getting enjoyable viewing experience, you can browse through the various channels that it offers. It offers channels of various categories like news, comedy, business, songs, cinema, sports and many other.
7. Sony Liv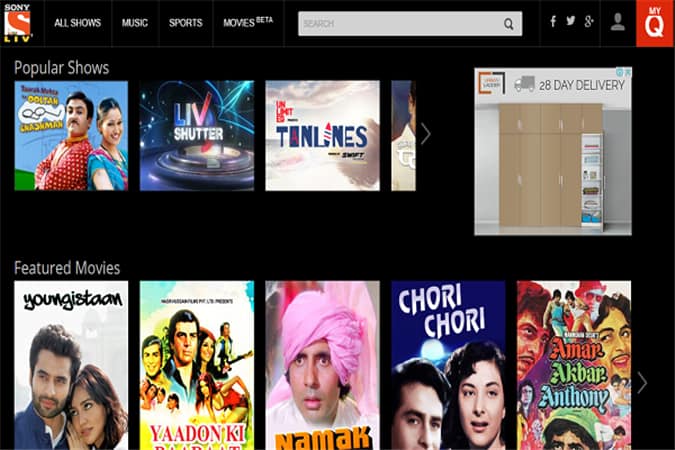 Sony Liv offers parallel functionality to the HotStar. It offers to stream your favourite shows that are telecasted on Sony Network. If your TV watching is limited to only Sony Network channels, then it is the best option for you. It also has an Android app and it comes with every Sony smartphone. You can watch any Sony Network channel on the go, or if you are traveling somewhere. With its access limited to only Sony Network channels, it's not much popular platform among Indians. But still, if you like to watch all the channels of this network then its a must visit portal for you. You can find various categories of shows on this portal like comedy, sports, drama etc.
8. The Viral Fever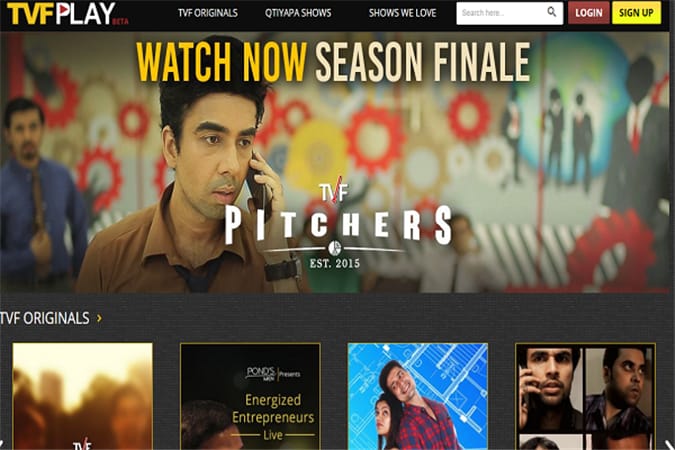 The Viral fever is one of the rising Indian Live TV streaming. Although the portal offers limited Indian TV channels online, but still, it suits best for the ones who wants to watch something different. Apart from Indian live TV channels, it offers its own shows that have been receiving positive reviews from many users. The portal has managed to reach millions of users with its unique shows based on the concepts of society. Also, check Best Movies To Inspire You As An Entrepreneur
To Sum Up
The websites that are listed above are the best to watch Live Indian TV Channels Online. Whether you are traveling somewhere, or you spend most of the time where the cable connection is not there, these websites are the best option for you to not miss your favourite Indian TV shows. If we missed any other best website or if you have any doubt, please let us know in the comment section below.