Who wouldn't want to spend their Friday nights watching greatest movies of all times and still not exhaust their hard earned money? Yes, this is actually possible. I bring to you a set of websites (the ones that I found useful and genuine) which are the best over the internet to watch movies for free. And I also mention a few which can be accessed by paying a nominal monthly or yearly charge.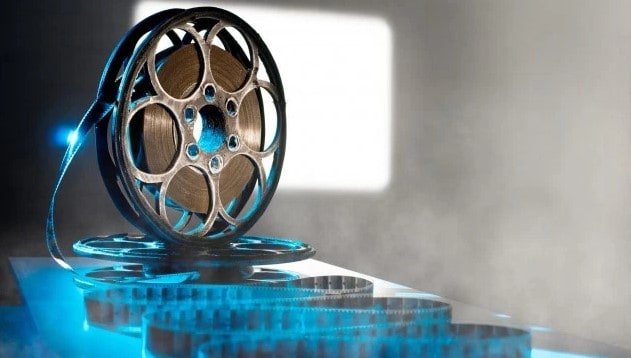 1. Netflix for all your Movie Needs
You might be aware of the popularity of Netflix as it is a pretty worthy investment for your entertainment. It offers an astounding number of movies from around the world, best ever TV shows, documentaries to watch on the demand,  and even original series like Orange is The New Black & House of Cards. Currently around a third of all the internet packets sent are Netflix packets. And just for $9.99 a month, you too can add to the number.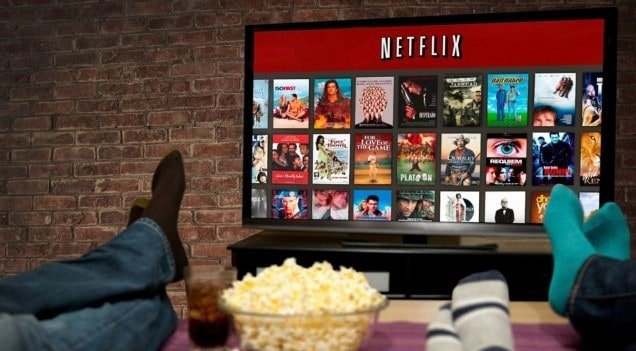 2. Hulu
One surprising fact about Hulu TV streaming service is that this isn't really as appreciated as it should be. Subscribing to the $7.99 per month package, you have an access to its  quality library which is also supported by commercials. The commercial-free access to Hulu costs only $11.99. And if in case you have heard about TV series like Homeland, the original program like Casual and the blockbuster Terminator Genisys then Hulu is the place where you get an access to many such other programs.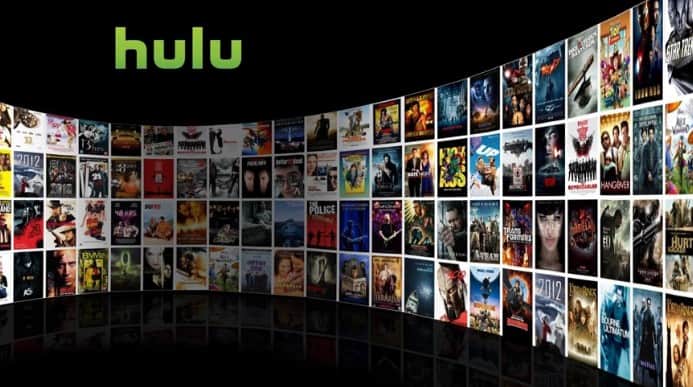 3. Rotten Tomatoes
A few days back I went for a movie after which I realized this was the most stupid decision. How convenient would it have been if I would have known about the reviews of that movie in advance! Tickets already are too expensive and on top of that, you get to see such mediocre films spoils the fun. So what if you want to know if a movie is good to watch or not? Rotten Tomatoes comes to the rescue.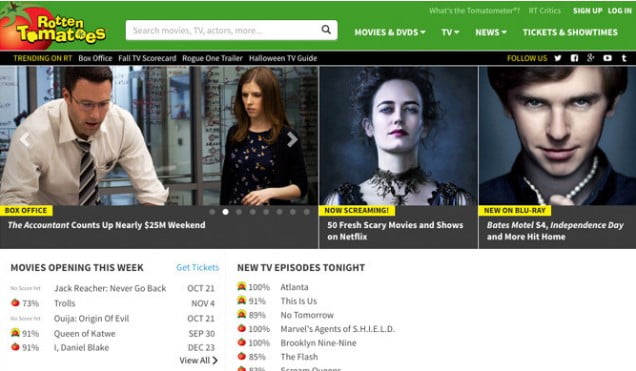 It aggregates reviews about the movies, categorizes them into positive or negative, and then finds an average. This results into a simple and unbiased assessment of the odds that you will like the movie or not. Though results are not always perfect and they even give heretically low scores for movies like The Prestige yet they are the best out there!
4. IMDb
IMDb is literally one of the oldest websites over the internet and also the most reliable one. It even it predates the web browser! IMDb is amongst those exhaustive and most accurate collections of movie ratings, trivia and facts. It is a website that would exactly take decades to replicate. And there still is no such other site.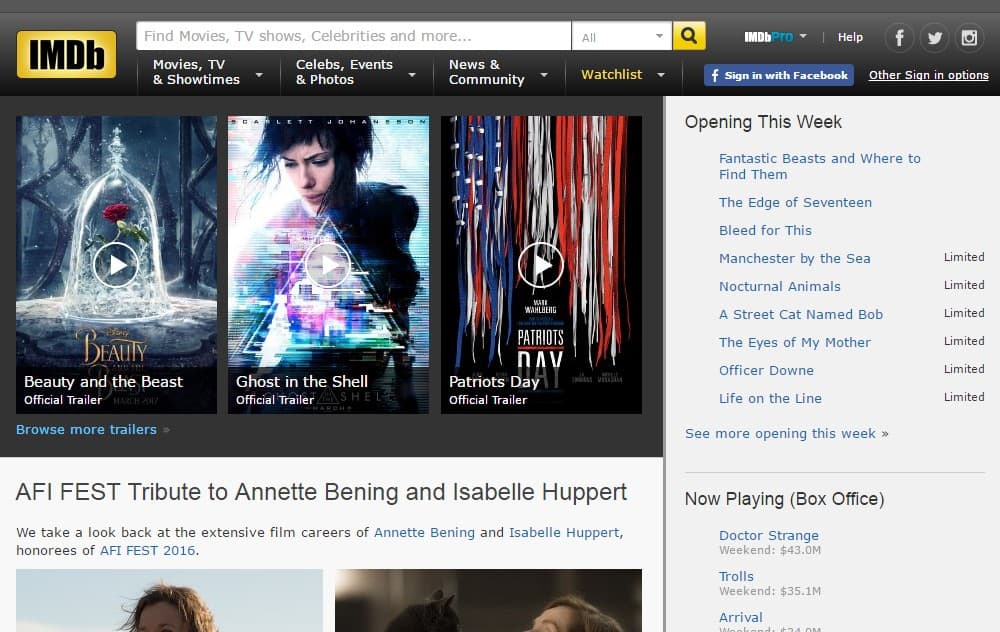 5. Vimeo
There are many people who regard Vimeo as one of the competitors of YouTube. The other few consider it as superior to YouTube. The video sharing website has somehow managed to capture that segment of the movie industry which is actually hard to find anywhere else. Vimeo is a home to an extensive number of filmmakers and is amongst the best places to find refreshing movies on demand.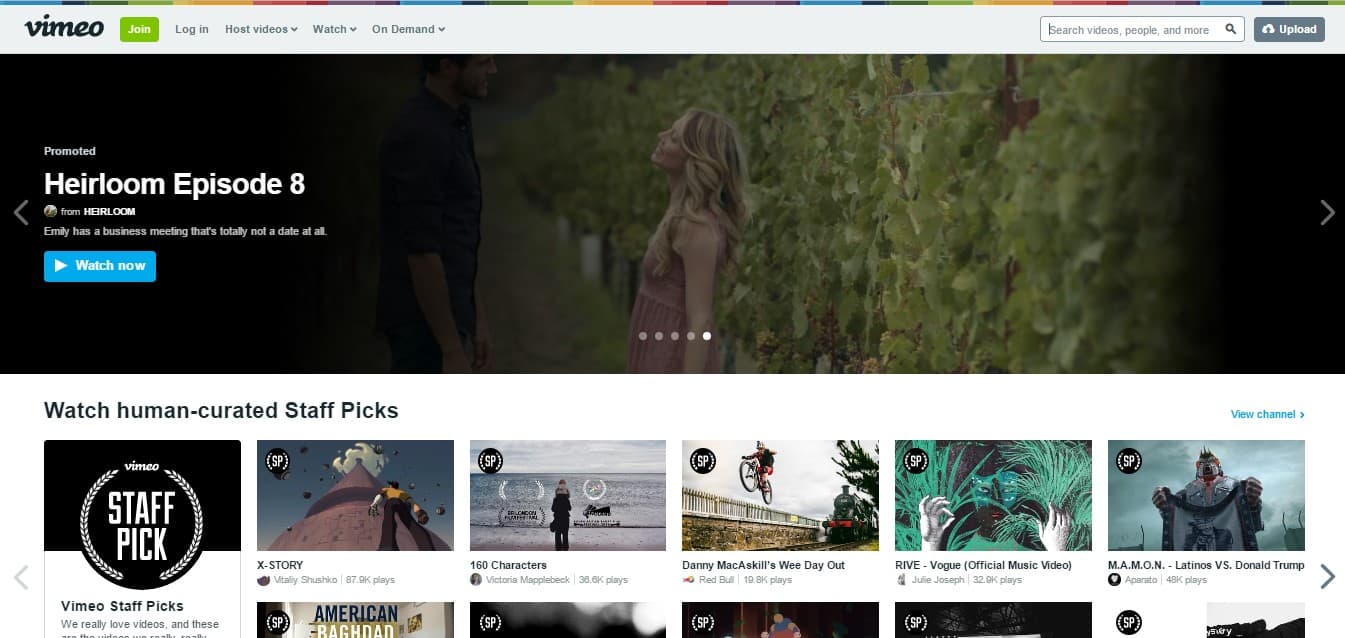 And if you want to deeply understand the same then I am talking about films that you would find playing at the Tribeca, Sundance, or SXSW festivals.
6. ScreenRant
ScreenRant is one of those websites that you should religiously visit if you are a movie buff. It is an insightful and well-edited publication which is packed with all the latest movie & TV news and gives you all the information relating to Hollywood. And even during the dry periods of movie news, you will be treated with a constant streaming of opinionated editorials.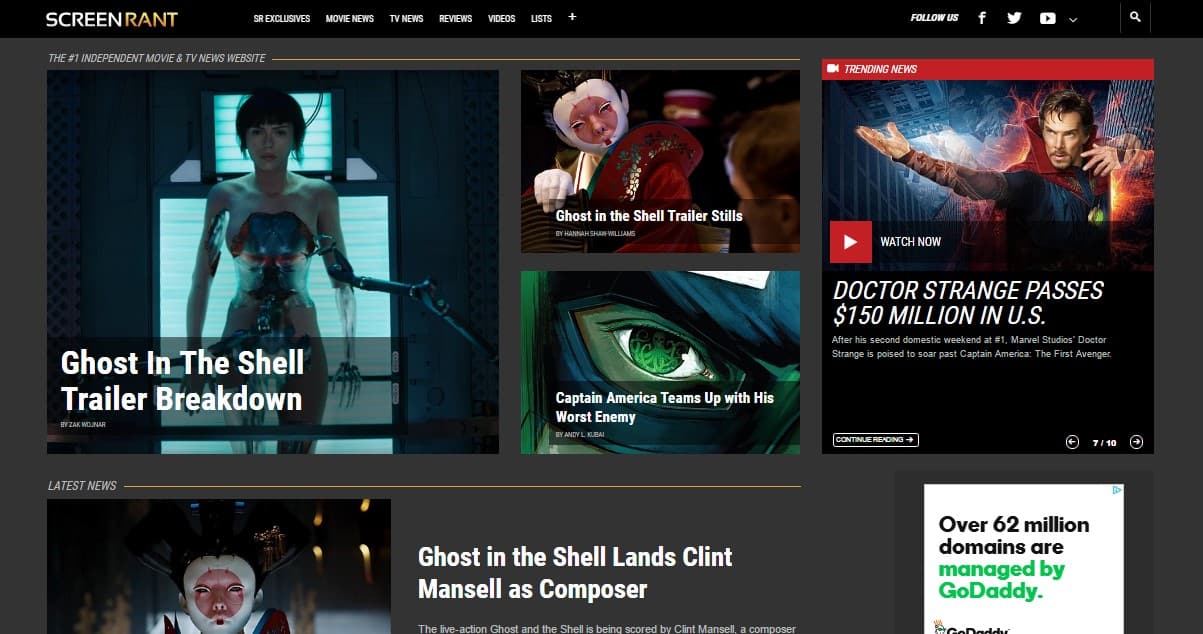 7. Short of The Week
As the name suggests, Short of The Week offers special content for each one of you. Every week, a new and independent, hand-picked short movies are added for you to watch that too for free. These vary from topics like love, killer zombies etc. Each of the short manages to incorporate an incredible storytelling finesse into the 5-20 minute  timeline. Short of the Week is a perfect way for spending those spare moments every week being a fantastic platform for the same.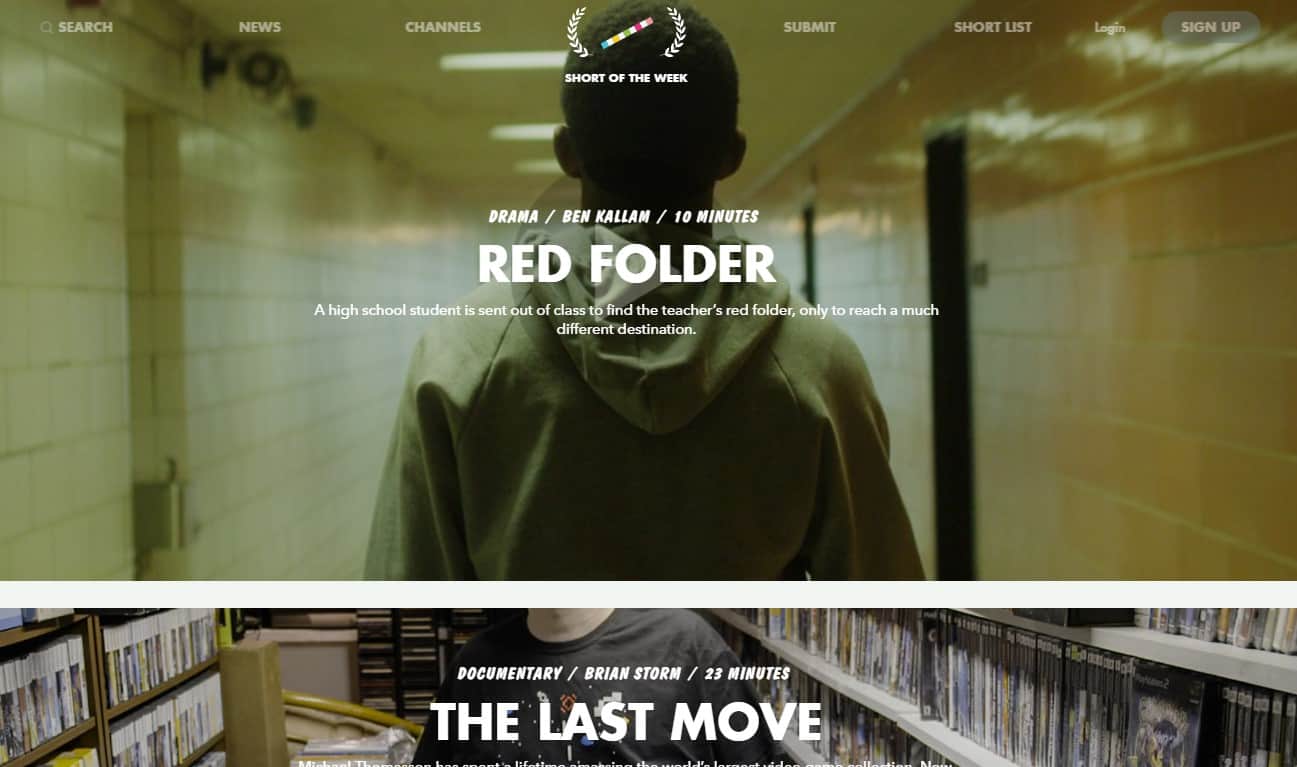 8. YouTube Movies
Watching YouTube is so much more than watching YouTubers, songs, and HowTos. But one of the best and of course a lesser known feature of YouTube is its ability to rent movies starting at around $3.99 each. YouTube is a video streaming website and offers almost everything from the world. Thanks to its compatibility with the Chromecast that it can easily become a regular part of your movie-watching experience. If it isn't Netflix then probably its on YouTube.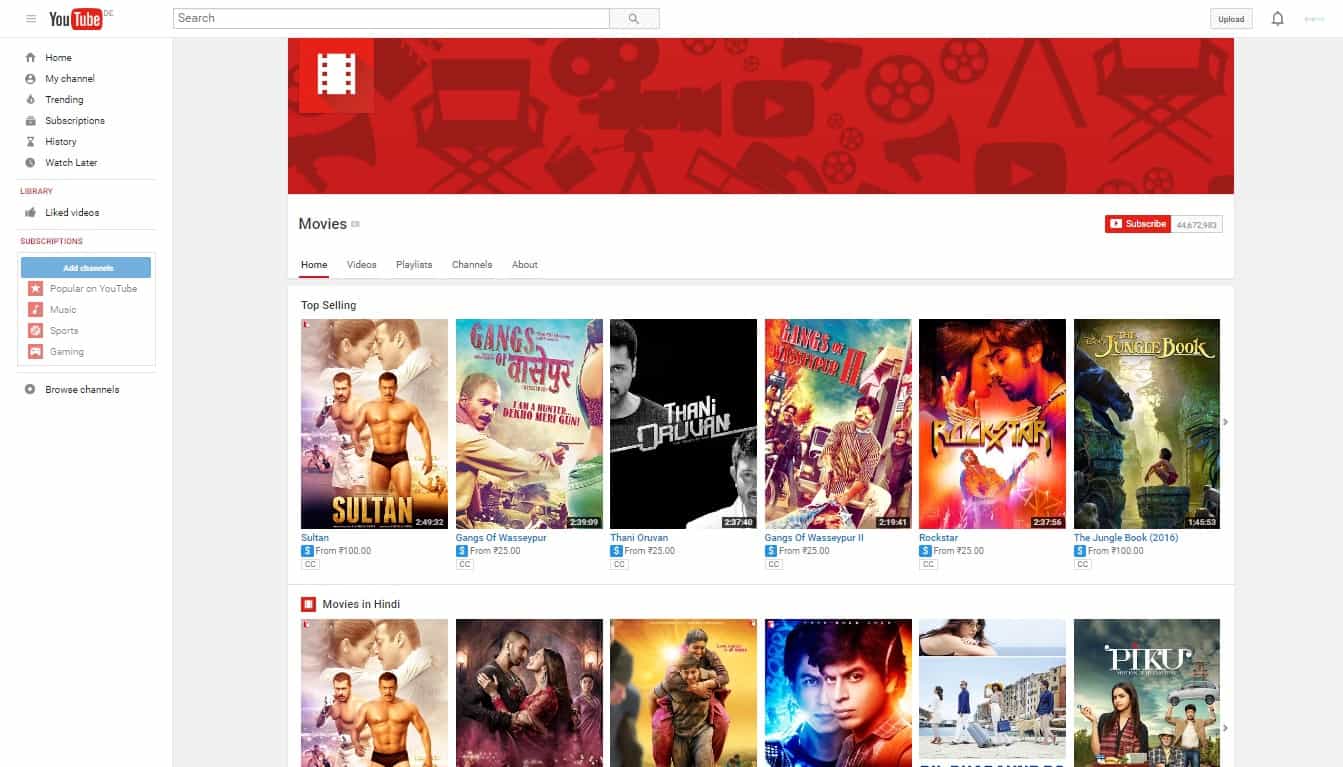 9. Amazon Prime Instant Video
Amazon's video streaming service is not that elegant as Netflix's. Yet if you have access to the Amazon Prime then the video streaming service comes as part of your package. It provides you with an absolute ton of great stuff including several critically acclaimed original shows from their catalog. The company is also seeing to signing exclusive deals with the other companies like HBO and the BBC. This right away means that Amazon Prime Instant Video library of shows is getting better & bigger.