YouView, a UK based group of ventures recently launched its internet TV service which broadcasts on-demand channels including free channels as well. YouView internet TV service works using IPTV (internet protocol television) that uses set-top box connected to internet. This project is initiated by the top broadcasters including BBC, Channel 4, Channel 5 and ITV. YouView also allows you to listen to radio stations and surf the internet.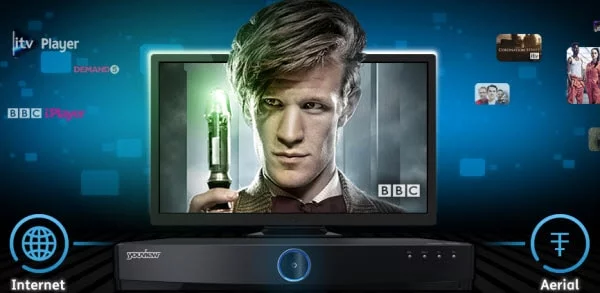 What are the top features of YouView internet TV?
Setting up the YouView box with television is as simple as ABC, just plug-in YouView box to an electric outlet and then one cable to TV aerial and another to modem. That's it.. The top features of YouView internet TV include-
YouView's ScrollBack feature allows you to watch the programs of past 7 days, broadcasted by BBC, ITV, Channel 4 and Channel 5
You can pause, rewind or record the live TV and watch when you become free.
You can go for on-demand programs, series, films and radio if you missed that episode
YouView comes up with search feature that helps you find your favorite programs or movies
With YouView you will get HD experience which serves crystal clear sound and sharp picture.
Along with these top features it has many useful features including reminder and parental control etc.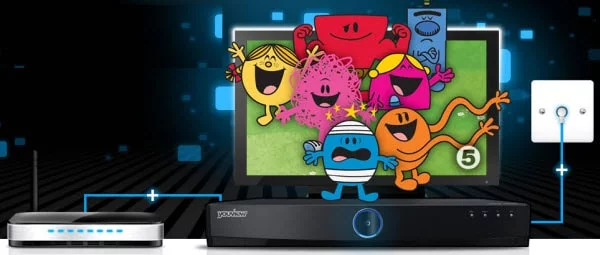 Requisites for YouView internet TV
First of all it is required to have a latest High Definition TV to experience the HD sound and video served by YouView. As YouView works on IPTV (internet protocol television), it is required to have an unlimited, high speed and uninterrupted internet connection. YouView recommends minimum 3MBps of broadband speed to watch the television with rich experience. It also requires decent digital coverage.
BT and TalkTalk have given the facilities to buy the YouView internet TV as part of broadband package.
[youtube]http://youtu.be/fqsNI8T2QvY[/youtube]