What is Skitch App?
Skitch by Evernote, is basically an application for capturing and annotating image files. Anyone can use skitch for featured images and make them more enhanced using the editing options available in the app. The features of Skitch App maybe limited to certain boundaries but the application has its advantages and user-friendly aptitudes. The basic simplicity and coherency of Skitch that comes with a touch of traditional photo editing attribute makes it so popular. It has a drag and drop option that enables fuss-free use and lets you do your work effortlessly. The only downsizing factor is its installation which is a bit tedious and space consuming for Windows clients. Visual communication at its best, Skitch may have revolutionized the way featured images are treated and stored.

Here is a detailed guide of how to use Skitch for featured images
Installation and Set up
Evernote has a dedicated website for Skitch from where it can be downloaded directly. Users can opt skitch for mac free download option present on the website or for Mac users, the Skitch App is available at the Mac App Store itself.
Skitch App setup works in two ways. The first way is where you can log in directly with your Evernote credentials through which all screenshots will automatically be posted to a notebook. The other way is to go for the 'Do this later' option and Skitch for Mac can be used via standalone mode.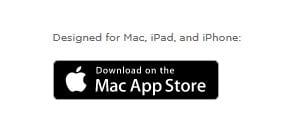 Note: There may occur a storage problem with Evernote notebooks so it is generally preferred as a standalone application.
Collecting Images
Images can be captured through Skitch App in three ways.
The application has a screenshot option on the top of its window which on pressing creates the required image
Skitch comes with a separate capture menu in order to take images directly
Images can also be captured through Mac's inbuilt features of different types of snapshot options

One thing to remember is that while capturing an image or while taking a screenshot, the application should be running on the backend. After a screenshot is taken, the image opens directly in the application and where further editing can be done.
Other options include:
Selecting existing device image which is available as a copy within the application
A clipboard image directly copied onto the Skitch canvas for editing
Opening PDFs of a different app directly in Skitch
Annotations
Annotations are the actual reason to use Skitch for featured images. The various tools and options offered by Skitch to mark or edit the image are truly applaudable.
Arrows – The basic user tool to inscribe detailing in an image, arrows make the featured image more worthy in every sense.
Select the arrow tool on the left-hand side of the toolbar and by dragging and dropping, arrows will be automatically added non-specifically to the editable image.
Drag and release shapes the arrow into direction. It is pretty easy. Redirect the arrow in whichever way you want by just dragging it across the image.
For sizing the arrow or to colour it differently, a colour swatch present on the left side will do the work which can be done before or after dragging it on the canvas.

Text – Textboxes are a necessary tool in every editing application and Skitch provides the same.
There is an 'a' icon on the toolbar which when clicked and dragged will create a textbox on the canvas.
Resizing is allowed by just stretching or shortening the corners and repositioning is done just by dragging. Colour change option is also available
Click on the box and start typing
Shapes – illustrative tools comprising of circles, boxes, etc are available in Skitch.
Select your desired shape from the toolbar on the left side and go by the same process of drag and drop
Highlights and Drawings – For any freehand drawings and highlighting of text or change of colours, this tool serves the purpose right.
Stamps – Skitch has 5 stamp options to choose from.
Use them directly on your image by dragging and dropping and reposition it accordingly to fit your requirements.
Pixelate – This tool is amazing if someone wants to blur a portion of their image.
Select the tool from the toolbar and drag it over whichever area of the image you want to blur out
Cropping
Another indispensable tool to use Skitch for featured images is cropping. The last icon in the toolbar has the cropping functionality.
Click the tool and the entire image is set to be cropped
Drag the corners and select apply to save changes
Resizing option is also available that enables the user to change image specifications as per desired proportions. Press apply to save changes
There is a flipping and rotating option available too at the top of the window for a quick fix of your images on the canvas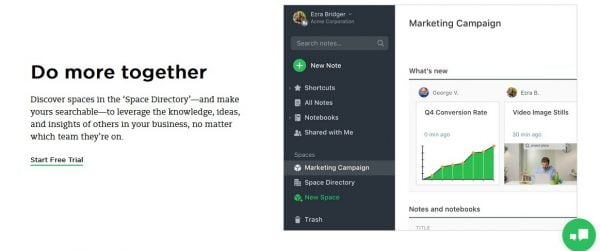 Export
There is a 'Drag Me' option available at the bottom of the application which when clicked makes the image draggable which can then be placed anywhere on the Mac
More detailed saving options appear by just pressing Command+E
The general copy paste option also applies here
One can also share the edited image in Skitch directly on Twitter, Facebook, mail, etc. There is a share arrow on the window itself that prompts the user to choose their desired service.

To use Skitch for featured images is as easy as a breeze. Install and get going to give your images significant worth!