Google Instant no doubt is a helping hand allowing us to be a bit lazier, and give our hands some rest. This feature was introduced by Google in 2010. Thank Marissa Mayer, who made it a default feature helping you to lay your hands off the keyboard giving it some beauty revival. To disable google instant is not easy for the same reason mentioned above.
However, in situations of slow internet connections, you might want to make use of your hands a bit more to avoid those extra kbps used by Google Instant. Before the secrets are revealed, one must be clear it is "The Technology Giant Google" so the changes occurred may not be permanent and may help you fix the issue for time being. Anyway, I don't see a reason one would want to fix this permanently, Da-ah!
Also read: How Big Is Google? Quick overview on Google's Products, Services and Servers
Let's hop-into the non-official methods that might be helpful for you to disable Google Instant:
Disabling Google Suggest is a bit off the track since Google has not provided us with this option, because it's an option! It is a rule, it's the default!
All you need is to be a bit patient, put some efforts, and try these options:
 Browser Homepage:
You can save your data by changing your default homepage of the browser to the websites which have google suggest disables:
http://www.google.com/webhp?complete=0

 –  complete=0 is a URL parameter which will not give you any suggested search options in the dropbox. Yup! No poking nose Google!

http://www.google.com/m

– this google search engine site will allow you to search and do your projects, researches, or work without any suggestion on your phone.

https://encrypted.google.com/

– SSL (Secure Socket Layer) is used by this google search

providing you with no Google Instant feature and still gives you the option to disable suggestions separately.
2. Firefox Users:
? AdBlock Plus gives you the option to block the following extensions from the directory:
http://www.google.com/extern_js/
As mentioned before about the features of this software, you might want to consider installing it.
? Blacklisting Google by installing YesScript or NoScript addon might as well help you but remember, this will lead to disabling JavaScript throughout the site.
? Greasemonkey Script is another alternative you can install
Follow the steps after installing it:
Navigate Tools > Greasemonkey > Manage User Scripts,
Select the script in the list ( Script have to be modified to work according to the local google version)
Click "Add" and use the Google URL you use, for example, http://www.google.com/*
3. Google Chrome:
Google chrome is a bit more complex. Though the extension NotScripts allows users to get rid of the Google Suggest. Though the tests were positive with this extension for the time being I'm not sure about its limitations.
Google Instant:
This another way to disable google instant without having to disable Google Suggest.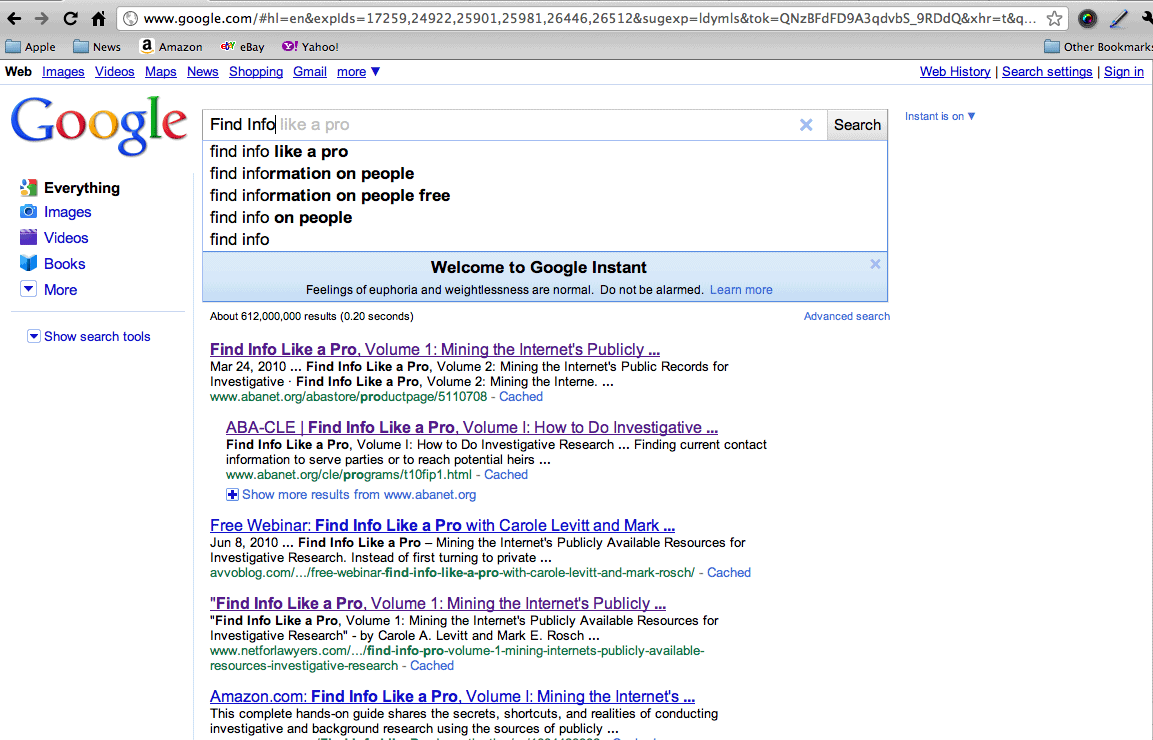 1. Firefox:
Firefox has provided with an add-on called Fastest Search which provides you with google instant in the first which you can disable in its options. It works well. But there might be chances that it may reappear as I mentioned before.
2. Google Chrome:
There's no such way of disabling Google Instant from chrome because I couldn't find a lot of options to do that. Though if you really want to get rid of this feature you may try the above-mentioned way, which may help your way through for some time. Though there's no guarantee that will disappear permanently.
Also Read: 32 Useful Chrome Plugins or Extensions for Bloggers and Web Developers
Google Instant Preview:
Previously, I promised that AdBlock Plus does multitasking and is free for Androids and IOS. Adding one more feature to it, AdBlock Plus also disables Google Instant Preview. By adding the following filters to your addon's  preference you can activate this feature:
google.com##.vspi
google.com##.vspib
google.com###vspb   
Greasemonkey Script also helps you to disable the Google Instant preview though it'll continue having a magnifying glass which may not work.